Surface Shields PLASTI-SHIELD PRO FR Ultra Heavy-Duty Floor and Wall Protection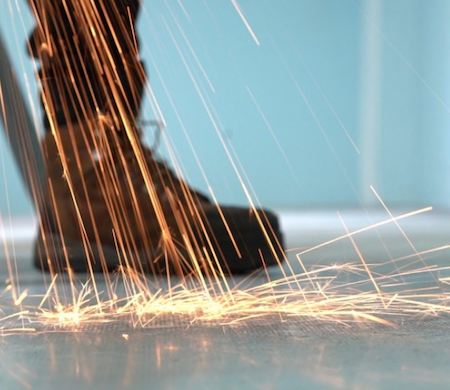 PLASTI-SHIELD PRO FR Ultra Heavy-Duty floor and wall protection is 4X tougher than standard Plasti-Shield FR. PLASTI-SHIELD PRO FR is one of the strongest floor and wall protection materials in the Surface Shields line of products and is tested and certified to meet NFPA-701 standard.
Ultra Heavy Duty
Fire Retardant
Lightweight
Easy to transport
Impact-resistant
Cost Effective
Reusable
Hygienic
Liquid-resistant
East to cut with utility knife
Resistant to chemicals
Fire retardant, high density corrugated plastic sheets are reusable, liquid resistant and 60% lighter than Hardboard. Plasti-Shield Pro FR is ultra heavy-duty and one of the most versatile products, perfect for floor, wall, counter-top and window protection.
Thickness: 4 mm

Material: Polypropylene proprietary blend

Density (grams/sq. meter): 1200 GSM

Tensile Strength: MD - 245 lbf; XD - 165 lbf
Elongation: MD - 20%; XD - 10%
Low Temperature Flex: -20° F
Dynamic Puncture: 20J

Avg. Compressive Strength: 212.8 psi (Flat-Wise); 1,573 psi (Edge-Wise)

Temperature (Ideal): 70° F

Humidity (Ideal): 50%

Chemical Name: Polypropylene Homopolymer or Copolymer Polypropylene

Chemical Family: Polypropylene

Chemical Formula: Proprietary

Trade Name: Plasti Shield Pro Fire Resistant

Material Use: Surface Protection

Available sizes: (PLS4493LBFR41200) Blue 44in x 93in