STAFDA News, June/July 2012
---
STAFDA Orlando Convention Workshops Announced
STAFDA will offer several Educational Workshops during its 36th Annual Convention & Trade Show in Orlando, November 4-6.
Six workshops throughout the day on Sunday, November 4, address business issues STAFDA members will find particularly relevant.
Morning Sessions: 9:00 a.m. — Noon
The morning sessions feature STAFDA's expert business consultants. Their topics focus on issues members have specifically requested.

Beaulieu
Economic Forecast
STAFDA's economic guru, Alan Beaulieu, president of the Institute for Trend Research, will look at recent economic trends and use his knowledge of historic patterns, the construction and industrial markets and financial indicators to provide a three-hour update on the economy, as well as predicting where it will head. His program has become a must-attend Convention event.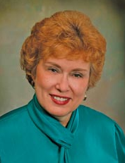 Combs
HR Update
Human Resources issues and how to handle them are an on-going concern for members. STAFDA's HR Consultant, Nancye Combs, president of HR Enterprise, is going to delve into the sticky issues including cost-savings with benefits, actions by the National Labor Relations Board, social media policies and non-compete agreements.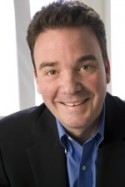 DeStefano
Marketing To "Generation Net"
A dramatic shift is taking place as the face of customers is being transformed by "Generation Net." As the Boomer generation is overtaken by tech-savvy Generation X and Millennials, 24/7 convenience is an expectation. Success depends on evolving marketing, sales and customer service processes. STAFDA's online marketing consultant, Bob DeStefano, SVM E-Marketing Solutions, will provide guidance.
Afternoon Sessions: 1:00 — 4:30 p.m.
(90-minute workshops that repeat after a 30-minute break)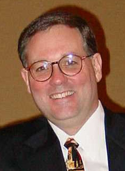 Ellers
Take Absolute Control Over Time And Everything Else That Matters
Sales people are taking their lives back as they make a conscious effort to live life strategically rather than working like dogs. STAFDA's new sales consultant, Joe Ellers, will show attendees how to replace tired generic "time management" practices with ultra-targeted Sales Time Control methods, strategically engineer a plan to work the number of hours desired while maintaining and improving accomplishments. Attendees will learn how to incorporate long-range planning into daily actions and tactical insights on how to work numbers backward so sales people will know how many sales calls are needed to meet objectives, train customers to respect time objectives and manage the "daily grind." Inside and outside sales personnel and managers will want to make time for this program.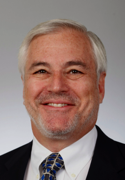 Grover
In Search Of The Perfect Customer
The perfect customer is one who places profitable orders, at least most of the time. Brent Grover, managing partner of Cleveland-based Evergreen Consulting, will give STAFDA members a look at the critical variables that make customers profitable: order size, product and service mix, asset efficiency and gross margin. Armed with the right data and tools, members will learn to improve some less-than-perfect customers and make them better over time. One of the tools, cost-to-serve, is the application of customer profitability analysis to calibrate precisely which services each customer needs. Grover will help attendees master its use and more.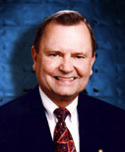 Land
Situational Leadership
Being a good leader isn't easy — especially when the unexpected follows the unusual into your day. Pete Land, president of Peter A. Land Associates, will offer attendees the major skills necessary for successful management. His program includes the four reasons for organizational performance problems, leadership models that contribute to improved productivity, as well as ways to adjust various leadership styles to different situations. He also will describe how to determine a subordinate's willingness and ability to perform a given task. Land will discuss the concepts and principles of delegation and the benefits of effective delegation. Attendees will uncover how to tackle the barriers inhibiting ability and willingness to delegate and the critical skills necessary in delegating a task to an employee.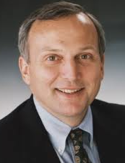 Underhill
Collaboration
Whether between distributors and manufacturers or distributors and their customers, a good working relationship can increase sales, reduce costs and improve profits for all links in the supply chain. Tim Underhill, president of Underhill & Associates, will help distributors and manufacturers (as well as reps) work together to achieve significant cost reductions and create a competitive advantage through the distribution channel. Underhill's program will focus on team development, implementing improvements, managing the changes and evaluating the results. He'll also take a look at "What's Next," or how to continuously improve the channel and the relationships necessary to keep them healthy and profitable.
View the full Convention agenda on the Meetings & Conventions page of www.stafda.org. Registration materials for STAFDA's Convention & Trade Show will mail to all members on June 29. Online registration begins July 2 at 8:00 a.m. (Central) from the members-only section of STAFDA's Web site. The Annual Convention & Trade Show is for members only. Don't miss out!
For more information on the Orlando Convention and STAFDA membership, please contact Catherine Usher, member services director, at 800/352-2981; e-mail cusher@stafda.org; or visit STAFDA's Web site, www.stafda.org.