Midwest Snips Blade Seamers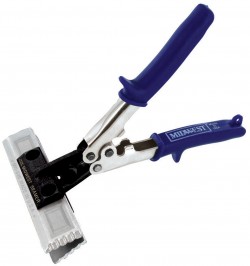 Midwest Snips' patent pending Interchangeable Blade Seamers for the HVAC/R and building/construction trades provide great value and convenience by eliminating the need to carry or purchase two separate hand seamers.
The MW-S36 seamer comes with 3- and 6-inch forged steel blades; the MW-S59 has 5- and 9-inch aluminum blades.
Interchangeable blades are quick and easy to switch out.