Omega AkroFlex Continuous Insulation System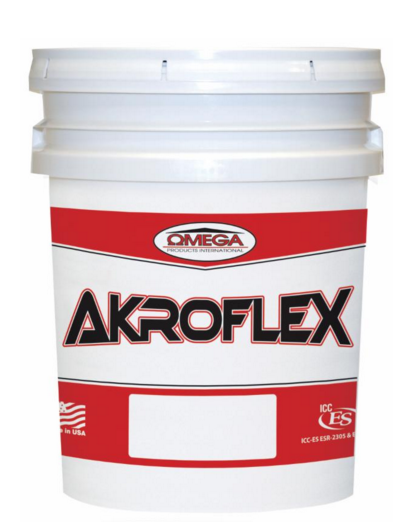 General contractors in the commercial space in need of a continuous insulation system that meets the most stringent of energy codes should turn their attention to AkroFlex Water Managed Plus.
AkroFlex, produced by Omega Products International, is a lightweight, multi-component exterior wall assembly that incorporates a liquid applied air and water-resistive barrier.
"The barrier allows incidental moisture to escape from the wall assembly, and its increased insulation (foam) translates into energy cost savings," said Karine Galla, Product Line Marketing Director for Omega Products.
"The durability of AkroFlex is also a key selling point. The exterior is fade, crack, abrasion, and dirt pickup resistant which contributes to its low cost life cycle."
HOW IT WORKS
The AkroFlex Water Managed Plus (WM+) System is a class PB system utilizing a water-resistive/air barrier coating and a means of draining incidental moisture to the exterior.
AkroFlex WM+ consists of the AkroGuard/AkroFill water-resistive/air barrier coating system applied over approved, properly prepared substrates.
Foam board is adhered to the sheathing using vertical ribbons of adhesive. Then base coat with mesh fully embedded is applied over the foam.
Lastly, primer (optional) and AkroFlex 100% acrylic finish are applied. Like a standard PB system, AkroFlex WM+'s finish and base coats are designed to keep moisture on the exterior surface, but WM+ adds an additional layer of moisture protection with a water-resistive coating.