Reaching The Hispanic Market
Hispanic contractors are a major force in the industry — are you reaching them?
---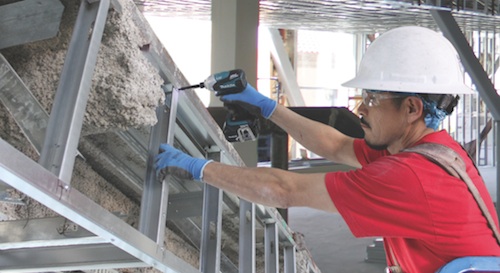 The exploding Hispanic community was shown in the most recent U.S. Census and played a critical role in the 2012 Presidential election. However, most building supply houses have not invested in marketing to this increasingly important consumer.
In 2007, Kevin Kilpatrick launched Constru-Guía al día magazine ("Up-to-Date Construction Guide") specifically for the Hispanic professional contractor and written in Spanish. Today it has a circulation of 320,000. In-house research quantifies many industry perceptions about this growing group.
"Hispanics make up 15 percent of the U.S. population and that number is growing rapidly," Kilpatrick explains. "The 2010 Census reported that there are more than 51 million Hispanics in the United States — there are more Hispanics in the United States than there are Canadians in Canada."
Further, Hispanics play a crucial role in many trades in the building industry. Hispanics are:
75 percent of plasterers and stucco masons
59 percent of drywall installers and tapers
52 percent of cement/concrete finishers
46 percent of roofers
41 percent of painters
40 percent of flooring installers (tile, carpet and other)
"In fact, we estimate that 39 percent of U.S. Hispanic males over the age of 25 are employed in the construction and building maintenance industries," Kilpatrick adds.
Most Hispanics in the construction industry primarily speak Spanish at home and on the job site, with some English intertwined. However, their language of choice changes as they consume various types of media.
"We've found that Hispanic professionals prefer newspapers, magazines, radio and television in Spanish, while on the Internet they select English at about the same frequency as Spanish," Kilpatrick observes. "We think English is acceptable online because the amount of Spanish-language content available online for the Hispanic construction professional has been very limited. To get information he needed, English was his only choice."
Mirroring the entire U.S. market, Hispanic professionals prefer different media for different needs. For new product information:
52 percent search the Internet
34 percent use magazines
27 percent prefer television
For professional advice or instruction, particularly when it comes to improving productivity
at work or gaining new skills,
Kilpatrick's research has found:
74 percent prefer manuals
68 percent use how-to books
66 percent prefer magazines
65 percent ask friends and coworkers
48 percent watch store demonstrations
40 percent like store displays
29 percent rely on job site demonstrations and training
For advice on how to find more clients, increase profitability, work more efficiently or dealing more effectively with workers:
73 percent ask friends and coworkerd
65 percent use magazines
52 percent use how-to books
40 percent use professional associations and organizations
Building Interaction
As a group, Hispanic professionals are not keen on sharing personal information, whether it's about their businesses or themselves, so it is best to avoid complicated questionnaires or forms. The less you ask, the more likely you are to get a response. They don't generally respond to sweepstakes or rebate programs, but will use coupons.
Having bilingual sales associates at the counter is always the best sales tactic. A close second is having dedicated signage in Spanish that helps answer frequently asked questions. Some retailers feel that having bilingual packaging is sufficient, but this is really just a cost of entry to attract Hispanic business.
They are also increasingly digital. Although Hispanic professionals were slow to adopt the Internet, affordable smart phones have made it easy for them to get online with mobile devices — skipping desktops and laptops. The proliferation of Spanish-language smart phone apps reflects that increasing activity.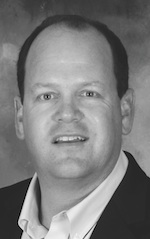 "Grocery, drug and apparel retailers in the United States have expanded their brands to include products that target the Hispanic consumer specifically, but for some reason, the building industry has been slow to adopt this strategy."
"However, a new group called Maestro has researched and developed a line of hand and power tools and job site safety products specifically for the Hispanic professional. Picking up and carrying a brand like Maestro that specifically targets this exploding customer segment is one of the easiest and quickest moves a supply house or distributor can make to attract Hispanic customers."
Mañana and Beyond
Building a dedicated Hispanic marketing strategy for your product or service is imperative for long-term growth in this country. Don't be intimated by the language barrier. There are people experienced in marketing to Hispanic professionals who can help, excellent research to help you target this group and successful media resources that can help cultivate this growing market. CS
Kevin Kilpatrick is publisher of Constru-Guía al día magazine, the website www.MiConstruGuia.com, an electronic newsletter and syndicated radio segments on 115 radio stations. He can be reached by email at Kilpatrick@CGaldia.com.