Business Briefs: Swanson Tool
An energized brand with exciting new products.
---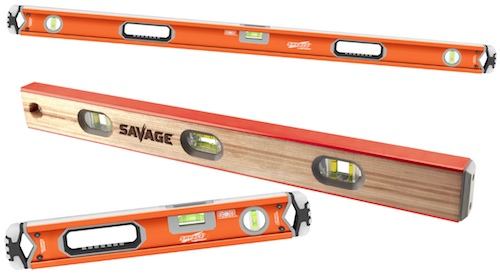 Swanson levels, from the rugged and value-packed SpeedLite series to the
Lightning lighted box beam series and the Savage line shown above, deliver professional accuracy and maximum durability for professional users.
For nearly a century, Swanson Tool Company has been a leading, global manufacturer of layout, leveling and measuring tools. The Frankfort, Ill.-based company is the inventor of the SPEED Square--the carpenters' layout tool which combines the most common functions of the combination square, try square and framing square into one indispensable tool.
Under continuous manufacture since 1928, the SPEED Square is only one of the quality carpentry tools from Swanson. A complete line of squares, levels, straight edges and marking products are just some of the exacting quality products that tradesmen ask for by name.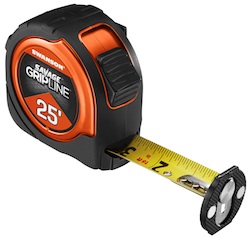 Swanson tape measures include the GripLine (above) for gripping rounded edges up to two inches in diameter and the ProScribe (below), which features a patented scribe guide and centering pin for scribing radiuses and circles.
To meet the changing needs of contractors, carpenters, plumbers, electricians and advanced DIY users, Swanson continues to expand and upgrade it's product line of quality tools.
Not resting on its industry standard products, Swanson has developed new innovations focused on streamlining measuring and layout tasks. With the introduction of the GripLine and ProScribe tape measures, everyday projects are now easier, more efficient and precise.
The GripLine is the first tape measure engineered to grip rounded surfaces and edges, featuring a patented rotating tip that is specifically designed to hold rounded edges up to two inches
in diameter.
The ProScribe features a patented scribe guide and centering pin to measure and mark for cutting lengths and radiuses. It integrates several valuable marking functions, including the compass-like ability to measure and scribe circles.
Today, Swanson Tool Company remains a privately-owned business, under the direction of the Allemand family, and has been for over two decades. The company continues to specialize in the innovative design and manufacture of tools and accessories used in building, carpentry, plumbing, electrical and other applications. 

Looking back on the past decades of growth, president Jim Allemand smiles at how far Swanson has come in the business world.
"This was a little company that we built into an efficient, global leader in layout, leveling and measuring technology!" Allemand states.
For more information, call (815) 469-9453 or visit the company website at www.swansontoolco.com.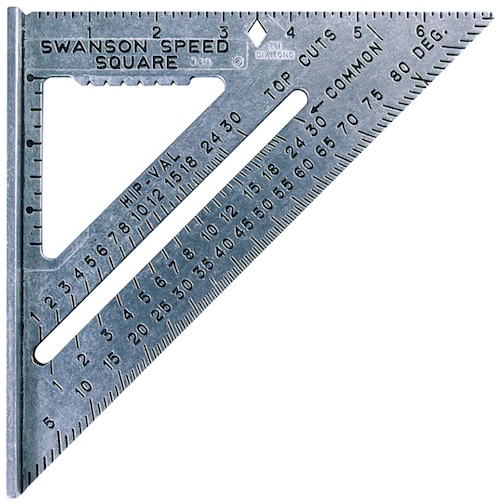 Invented in 1925, the original Swanson Speed Square is five tools in one: a tri-square, miter square, protractor, line scriber and saw guide. Swanson now offers more than 10 variations on this iconic one-piece design alone.