STAFDA News, June/July 2015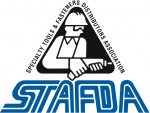 New programs for Phoenix
Four diverse programs addressing today's pertinent business topics will be featured during the Specialty Tool & Fasteners Distributors Association's 39th Annual
Convention & Trade Show at the Phoenix (AZ) Convention Center, November 8-10. The Sunday, November 8, sessions run concurrently from 1:00 – 2:30 p.m.; then repeat to a different audience from 3:00 – 4:30 p.m., following a 30 minute break.
Topics and speakers are: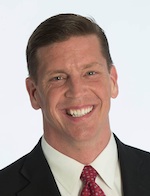 Work Smarter, Reduce Your Stress, and Get More Done in Less Time
Steve McClatchy: In days filled with social networking, text messaging, instant messaging, e-mails, voice mails, face-to-face meetings, webinars and never-ending to-do lists, it's time for a new approach to controlling it all. McClatchy's program reveals how time management is about overseeing yourself and the choices made, not managing the clock. He'll uncover three skills at the heart of great time management and how to gain master control over your to-do list, calendar, contacts and meeting notes.
If you want to double your productivity, balance your life and get organized once and for all. Attendees will learn to make better decisions for better results, to get more done in less time, end e-mail addiction and how to use procrastination to your advantage. McClatchy has led workshops for the NFL, Google, Pfizer, Microsoft and Disney, as well as being a guest lecturer at Harvard and Wharton.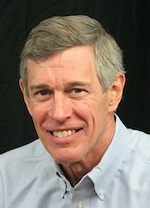 AmazonSupply: New Competitor and Role Model
Bruce Merrifield, The Merrifield Consulting Group, LLC: AmazonSupply (AS) is threatening every physical (and digital) product-channel from Wal-Mart on down. Because they are the most innovative and channel-changing juggernaut, their mission of "selling everything needed to rebuild civilization" is no exaggeration. AS continues to increase items for sale in "vertical" distribution channels in pursuit of more B2B sales.

Don't minimize their threat. Players with the biggest, old rules assets are getting hit hardest. Niche distributors love AS for leveling the marketing and distribution advantages: "Marketplace + Prime + Fulfillment." Merrifield will offer STAFDA members ways to deal with this behemoth and other online competitors. AS and others will steal sales (if allowed) that only include a company's most net-profitable (not necessarily high gross margin) consumables bought by the lowest cost-to-serve customers.

Distributors don't want to stay busy fulfilling net-unprofitable, small dollar pick items and orders for personally demanding, high cost-to-serve customers until they go broke. Learn how to match AS's analytics and beat them with next-level replenishment system solutions.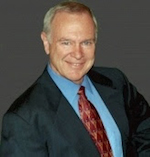 Cyber Attacks and Business Data Protection
Robert Rebhan, Institute for the Prevention of Financial Crimes (IPFC): Crime isn't as simple as it once was. Increasingly sophisticated Internet scams, cyber hacks, "innocent" callers slyly soliciting money over the phone, and countless other deceptive ways to obtain credit card information and personal identities are all too common. Rebhan, an internationally renowned expert on identity theft and financial crimes, will talk about common business crimes and how to avoid compromising data.
The trend to attack bank accounts belonging to mega-businesses will continue, but more financial breaches are occurring at small- to mid-sized companies. As a credit card industry executive, former detective and sergeant with the Los Angeles Police Department, Rebhan was involved with many high-profile crimes during his 22 years of service and arrested thousands of criminals. As an advocate for privacy and financial security, Rebhan has proposed municipal and legislative changes in consumer and business fraud prevention. He is also a special consultant to the Electronic Crimes Task Force of the Secret Service.
WHY Most Marketing Stinks!
Jack Sims: As the former CEO of America's largest marketing agency, Sims' workshop is for members looking for serious market expansion or a new direction. For young and mature companies alike, marketing requires an ongoing, sustained effort.
Sims will share the top 10 marketing mistakes companies make; how customers can help skyrocket a company; what great leaders do to give their firms the best chance of success; and how well-marketed companies maintain leadership. Sims started in the marketing industry in the UK where his firm ranked as one of the top creative groups. After opening an agency in New York, he worked with some of the biggest, best brands: Polaroid, Burger King, British Airways, General Foods and Nestle.
For more information on STAFDA's Convention & Trade Show and membership, please contact Catherine Usher, member services director, at (800) 352-2981 or e-mail cusher@stafda.org, or visit STAFDA's website, www.stafda.org.