Jay Heilbrunn: You just sold your company —

— What's next?
---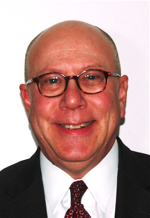 You just sold your company, congratulations! Now is not the time to ask, "What's next?"
The sale of your company is an adventure, one of which a business owner typically only goes through once in his/her life.
The complexities of confidentiality agreements, facility tours, discussions, offers, legal reviews, accounting reviews, due diligence requests, are all overwhelming and time consuming; and yes you still have to run the day-to-day business. As the decisions are being made to sell the company, you are most typically concerned with the financial aspects and what's left to retire on or reinvest after closing.
In reality, the end point of the transaction is usually the beginning of your next phase in the business, if you are not planning to retire. What will be your role post close? For how long? How will you handle loss of control? Will you like your new boss? How will your former employees react to your new role? How will customers and suppliers react?
As you go through the selling process, you need to look very broadly at both the buyer's perspective along with your own. From the buyer's perspective there are
"... three factors that have the greatest impact on the success or failure of a business acquisition ..."
Having a thorough understanding of the acquisition target prior to closing the transaction, so there are no surprises after the ink is dry on the deal.
Developing a post-closing plan that offers maximum potential to effectively integrate, operate and grow the acquired company in a post-transaction environment.
Executing that post-closing plan, which can be difficult and is highly dependent on how employees of the acquired company not only accept but proactively participate in the plan.
One key ingredient determines the level of success of all three factors:
Recognizing these factors, pointed out by Larry Fox and Bob Hilliard in their article, Business Acquisition, Integration & Operation ... and Communication 101: A Primer, how do you position your post sale role to positively impact the success of the transaction? The success of this may have an economic impact on you as well if the deal structure provides for an earn-out or some form of seller financing, which is dependent on the success of the business after the sale.
As an owner, you developed a way of running the company that was comfortable for you and your family, if they were involved. We find from Fox and Hilliard that "... small company transactions can be challenging as well. For example, there may exist within the acquired business a deeply rooted, 'family-oriented' culture that has been nurtured over the course of two or more generations of ownership."
"Having been acquired by a larger and more formal company, the smaller informal business may now be required to adhere to more structured policies, procedures and demands. Additional reporting requirements to new ownership introduces another layer of 'work' for which employees of the acquired company may not see value. The transition can be time-consuming and, at times, frustrating."
What will be your role in smoothing this transition? How do you prepare yourself for the process?
As you go through the complexities of selling your company remember to spend a lot of time thinking about two things:
What do you WANT to do after the sale?
What does the buyer need and what will they allow you to do?
These questions require a lot of "personal due diligence" on your part. As part of the transaction, make sure that the parameters of your role are clearly defined in ways that are acceptable to you and that will positively impact the success of the sale. This is very often a hard process to go through, so ask for help. Put a team of advisors around you that can ask the hard questions and challenge your thinking. In the end, your satisfaction with your post-close role can materially impact the satisfaction of all of those involved with your company.
The Distributor Board M&A practice works with distributors to achieve growth through acquisition goals. I invite you to contact me to discuss an appropriate
process for your company. CS
M. Jay Heilbrunn is a partner with The Distributor Board, which builds value for distribution companies through expertise in planning, sales, marketing, M&A, organizational development, information technology, warehouse operations, sourcing, logistics and transportation. Principals are: M. Jay Heilbrunn, David Panitch and Herb Shields. Web site: www.TheDistributorBoard.com. Contact Jay at (847) 579-9185; e-mail: info@TheDistributorBoard.com.