Economic Update 2009: The Domestic Economy
Economist Alan Beaulieu looks at the opportunities and challenges ahead in 2010.
---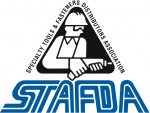 "It is time to start thinking of the
coming recovery and to stop
focusing on the recession."
The U.S. general economic recession is expected to last until late 2009/early 2010. Most of the economies of the world are sharing the pain, which for some reason makes some people feel better but in reality hurts us as exports dry up despite the relatively weakness of the dollar.
There have been a number of well-intentioned folks who have talked about a V-shaped recovery beginning in mid-2009. That did not happen. There has also been discussion that the recovery is "here"; sorry, not yet.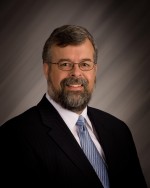 Annual U.S. Industrial Production is 7.6 percent below the year-ago level, which is the worst year-over-year comparison in over 33 years. New Orders are in a well-defined negative trend and the consumer sector trends are bleak heading through midyear. It is going to take some time for these trends to reverse direction. The global recovery is going to have its start here in the United States if it is going to be a viable upturn that will endure.
Fortunately, there are signs of a developing recovery. The U.S. Leading Indicator, the Purchasing Managers Index, Corporate Bond Prices, Existing Home Sales, and the Money Supply are all throwing off positive signals that there is a recovery coming beginning in early 2010. Good news is even coming from the stock market, with a better-than-even chance that the bull market is sustainable.
The housing industry is extremely important to STAFDA members and to the economy in general. Housing led us into the recession and it will lead us into a recovery. There is some good news in that the sales of existing homes have improved over the last several months, but be careful not to read too much into this. The amount of Alt A and Option mortgages that are coming up for reset in 2010 is worrisome, especially as the job market is expected to stay soft through at least midyear. Expect a leveling of the housing trend for 2010 and rise for 2011.
WHEN AND WHERE
Economist Alan Beaulieu will present a special Economic Forecast for STAFDA attendees from 9:00 a.m. to noon, Sunday, Nov. 8.
A continental breakfast at 8:30 a.m. will precede his presentation.
It is time to start thinking of the coming recovery and to stop focusing on the recession. This may be hard to do given the prolonged and painful downturn, but we must start making plans now in order to maximize the coming recovery. One of my goals in Atlanta will be to help you set realistic budgets for the coming two years.
In general, start thinking about spending more money on marketing and advertising that is focused on your competitive advantages and not just on price. We must all answer the "why buy from us" by offering something more than low cost commodity items if we want to be profitable in the coming two years. Businesses that are only focused on being the low cost provider will be out of business before this is all over with.
This is also the time to review your preparedness for a recovery: do you have properly trained and motivated people with smooth running systems that will improve customer service?
Retail Sales must begin to improve before we can say a recovery has begun and we are not there yet. Consumer spending on an annual basis is 4.1 percent below last year, reflecting the worst year-over-year comparison in 60 years! That means most of us have never lived through this severe a consumer problem, let alone figured out how to deal with it. The seasonal rise to date is very weak, similar to the last two years. Christmas 2009 is projected to come in below Christmas 2008.
One item to think about now is the dollar. The above list, in combination with the tremendous increase in the money supply, is causing a lot of global concern over the future of the dollar. We are anticipating that the U.S. dollar will weaken in 2010. A weakening dollar will help exporters at first and thus provide a lift to the U.S. economy. Politicians large and small will be taking a bow and congratulations will be heard far and wide. The weakness in the dollar is likely to continue though and as it continues we expect that the celebration will cease.
A weakening dollar will mean three things will be coming in 2010 and in 2011:
1) inflation, with all the negative impacts of decreased purchasing power for businesses and individuals;
2) higher interest rates;
3) higher oil prices.
We urge you to keep a sharp eye on the leading indicators and on the dollar. Keep watching for news from ITR in order to stay aware of the prevailing economic winds. CS
Alan Beaulieu is president and senior economist of the Institute for Trend Research (ITR). His economic forecasts are 96 percent accurate and he is often quoted in leading publications. He can be reached at www.ecotrends.org; e-mail: alan@ecotrends.org.