Business Briefs: Hole Pro
Five trends affecting the U.S. hole cutter market.
---
Five key trends are impacting the U.S. market for hole cutters. They are:
increased market share of big box stores and fewer STAFDA stores;
increased use of cordless drills;
increased use of engineered materials in construction;
new equipment installations requiring new holes in walls, floors and ceilings, and;
legal requirements for dust containment on job sites.
1. Competing with Big Box retailers
Big box retailers have a limited hole saw selection for average DIY homeowners but lack the high-performance hole cutters needed by professional workers. Professional tradesmen need more than bimetal hole saws and self-feed bits and big box stores simply do not meet their needs for material- and job-specific cutters.
The high-performance hole cutter "segment" has been overlooked by distributors and presents an opportunity to increase sales and steer traffic away from their big box discount competitors.
2. Cordless drills need more efficient hole cutters
Increased use of cordless drills has created a demand for more energy efficient hole cutters. Traditional bimetal hole saws and self-feed bits quickly drain cordless drill batteries and greatly limit the size holes these drills can cut. These traditional hole cutters waste up to 90 percent of the drill's power and battery charge. Bimetal holes saws with tight-cut plugs take more time to clear, slowing down the worker. Self-feed bits remove all the material for a hole and require a great deal more power for any size hole.
When using bimetal hole saws and self-feed bits, workers have to rely on heavy-duty corded drills to make holes larger than two inches. These drills are also more likely to cause serious injury — the hole saw or bit can jam and the drill can kick back and strike the worker.
The large side gullets of modern hole cutters greatly improve cutting extraction because the teeth are always working on new material, not shavings. Individual teeth around the rim cut away material both inside and outside the cutter's walls, minimizing friction and enabling less powerful drills to do the work. Plug removal is also a snap.
These hole saws can cut holes three times larger and 10 times faster while delivering 10 times more holes per battery charge. It is easy to understand why users will pay a premium over standard bimetal hole saws and drive past big box stores to buy them.
3. More man-made materials
The increasing use of engineered materials such as fiber cement board, OSB, MDF, fiberglass and TJI in
construction creates a need for hole cutters that can stand up to them. Engineered materials will quickly dull bimetal hole saws but not hole saws with tough tungsten carbide teeth. There are three types of high-speed steel but more than 2,000 tungsten carbide formulations, making it possible to match the teeth to the material for faster cutting and greater durability.
4. Equipment installations require holes in walls, floors and ceilings
High-efficiency furnaces, split-system and high-velocity HVAC systems, tankless water heaters, tubular skylights, new construction ventilation requirements, in-ceiling speakers and re-insulation are some of the areas where more holes need to be made by installers in walls, floors, and ceilings than in the past. Increasing the speed at which the holes can be made and reducing cleanup time makes jobs more profitable. The difference can be substantial: line drilling a hole in exterior stucco for a high-efficiency furnace's vent lines can take 45 minutes; a TCT Stucco hole cutter do it in two minutes.
With heavy-duty corded drills and bimetal hole saws, users can drill holes in wood up to six inches in diameter or up to 4-5/8 inches with self-feed bits, but contractors often need to cut larger holes. With Hole Pro's modern hole cutters, an 18-volt cordless drill can cut holes up to eight inches in diameter in inch-thick subflooring and up to 17 inches in diameter in sheetrock and plaster.
Hole Pro's Mega TCT tungsten carbide hole cutters are nail resistant and provide 10 times the hole cutting speed and 20 times the number of holes of bimetal hole saws and have an ultra deep 2 1/8-inch cutting depth. Mega TCT cutters rapidly cut through OSB, Hardie siding, plywood, fiberglass, sheetrock, plaster, asbestos tile and other tough materials. They are available in 35 sizes from 5/8 inch up to 6 1/4 inches in diameter. Even the largest sizes work well with 18-volt cordless drills.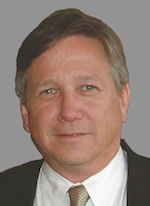 5. Dust containment
Along with its high-efficiency tungsten carbide teeth (TCT) hole cutters, Hole Pro has developed a line of dust containment accessories. The tough ABS shields, dual threaded arbor adapters and vacuum adapters work with a broad range of hole cutters including the Mega TCT, TCT Stucco and Fiberglass cutters and the Metal Pro TCT for stainless steel and other metals.
Whether used with Hole Pro Power Series twin-blade hole cutters for holes up to 17 inches in diameter or fixed-size hole cutters, the system provides 100 percent dust containment and cutting depth adjustment to prevent accidental cutting of hidden wires and pipes. CS
Bruce Stenman is director of product development for Lightsmith Inc./Hole Pro. He can be reached via the website at www.holepro.com.