Industry Update: Corded Electric Tools
Not to be outdone by their cordless siblings, corded electric power tools remain the workhorses of the shop and job site.
---
By Tom Hammel
Are corded power tools the Rodney Dangerfields of the tool world? With all the press coverage and marketing dollars cordless power tools get these days, it often seems like corded tools "can't get no respect." But money talks:
stationary and portable corded electric power tools still account for about 60 percent of the roughly $2.9 billion contractors and consumers will spend on power tools this year in the United States. That's a cool $1.75 billion, in a down market, too.
The Freedonia Group pegs the total world market for power tools at $24.1 billion. Freedonia's latest comprehensive study (www.freedoniagroup.com), published in June, 2009, predicts that global demand for power tools will rise 3.7 percent per year through 2013. To grab share, manufacturers are designing smaller, lighter and more powerful tools.
CS UNITEC

"Cordless tool usage grows every year, but they are still most
reasonable for applications with a relatively short duration of use (a few minutes)," explains Tom Carroll, president of CS Unitec. Battery powered tools reach their limits when they are used for heavy-duty applications for many hours such as mixing mortar or epoxy, diamond core drilling, concrete grinding or dust extraction.
"An application like mixing paint is possible with a battery powered mixer, but more demanding applications requiring higher torque call for corded products," he says. "The continuous power requirements and heavy loads of mixers, concrete grinders and diamond core drills just aren't suitable for battery powered tools."
Just as battery technology continues to advance, improvements in motor design and electronics are raising corded tool performance.
"Today it is common to drill a 3-inch-diameter hole in reinforced concrete with a 14-pound hand-held diamond core drill with a slip clutch," Carroll says. "Twenty years ago you needed a 120-pound core drill rig to do the same job."
DEWALT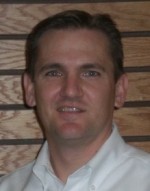 Available power, productivity; the scope of drilling, cutting and grinding jobs they face, the amount of wear/abuse the job will inflict on the tool and price are key reasons contractors choose corded tools, says Mike McDowell, Group Product
Manager for DeWalt.
"Corded tools are a staple for many professional users as they provide high levels of durability, reliability and performance," McDowell says. "DeWalt continues to invest in the corded market by designing products with innovations like high-performance motor designs that pack about 40 percent more copper into the motor for increased power and speed.
"Electronic controls like our Bind-Up Control on the DWD460 stud and joist drill increases user control in bind-up/stall situations. Improved handle designs for corded drills offer maximum comfort, control and easy access to serviceable parts."
MILWAUKEE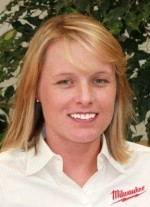 "There are distinct applications and users for both corded and cordless tools," says Melissa Marineau, group product manager — corded tools,
Milwaukee Electric Tool.
"To be a successful brand in professional power tools, you have to support heavy-duty applications with both corded or cordless tools. Users most often choose corded tools for heavier applications with long duty cycles."
Users trade off the benefits of corded and cordless tools depending on job demands, tool size, weight and cost.
"As innovation continues in lithium-ion battery technology, motors and electronics, cordless tools are capable of performing a larger variety of applications, and corded tools are taking on applications that are currently only possible with pneumatic tools or stationary equipment," Marineau adds.
"Materials, motor technology and manufacturing capabilities combine to allow more powerful and durable corded tools in smaller sizes."
She points to grinders as a prime example. "Ten years ago, heavy- and long-duration grinder applications could only be performed by large angle grinders that weighed 10 pounds or more," she says. "But as we design more powerful motors and upgrade gearing, we are seeing small angle grinders take over many of these applications. Our new High Performance grinders combine powerful motors, innovative airflow including debris baffles and multi-port exhaust, advanced electronics and many other features that allow them to complete the toughest applications for our users."
RIDGID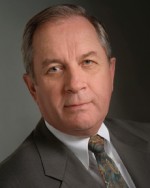 Cost versus value is the question that Cliff Wells, director of sales, North America for RIDGID, often asks when he thinks about contractor uses for cordless and corded tools.
"The advances in battery charging times, reliability and volumes of work per charge have made cordless tools more viable power sources for some heavier-duty applications than they were in the past," Wells says, "but from a sales standpoint the question then becomes, 'How much of that technology is the customer willing to pay for?' Will the contractor pay more because it's faster, more portable, or gives him some advantages that he doesn't have today?"
Simply put, Wells believes that if there's no compelling advantage to going cordless, there's no sale.
However, game changers do come along. The immensely successful ProPress pipe joining system (a solderless joining method where RIDGID press tools press specially designed ProPress fittings from Viega), now nearly 10 years old in the US, has changed the way contractors join pipe both in the shop and in the field. This is a prime example, Wells says, of technology driving workplace methods.
"Our RP330B Press tool joins everything from ½- to 4-inch copper tubing with a series of jaws or press rings, and is much faster than soldering or braising ever was," he notes. "But even here, when we develop a new tool we do a corded and cordless version."
Corded tools are increasingly the go-to tools in shops doing prefab work for Building Information Modeling (BIM) projects. They are ideal for the fixtures that enable workers to build assemblies faster and to tighter tolerances than cordless tools could ever manage.
Then there is the universe of stuff out there already. The installed base of equipment already owned by contractors becomes a natural barrier to being replaced by anything else, in part because the equipment doesn't wear out, Wells observes. And because there is no more advanced alternative method available, traditional pipe threading tools and techniques remain the standard in tech schools.
Here, too, however, improvement is the norm. The RIDGID 535 threader is now available in two versions: the 535 with a single-speed universal motor, often used in the field; and the 535A with a three-speed transmission for high-volume shop use. CS