Icons of Partnership
As he becomes the 2015 STAFDA president, Rod Gowett is leading his company, Bay Tool & Supply, into a new phase of life with its acquisition by Acme Construction Supply.
---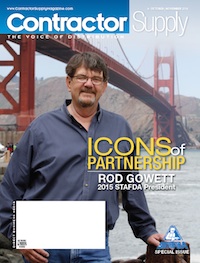 Incoming STAFDA president Rod Gowett isn't just sittin' on the dock of the bay — he has a lot on his plate; a new 70,000-square-foot facility, new duties with STAFDA and a
new management team with his company's new owners,
Acme Construction Supply.
Having spent his professional life in San Francisco's Bay Area, Rod Gowett has grown accustomed to the backdrop and symbolism of the Golden Gate Bridge. He has crossed it innumerable times in his decades as a distributor and has often marveled at the historic effort that thousands of workers and engineers expended to build this national symbol of opportunity, the Statue of Liberty of the West.
As Gowett embarks on his year as STAFDA president, he does so amid a sea of change both across the industry and within his own company. Bay Tool & Supply, Inc. is now in the final stages of a move from one location to another, from a 40,000-square-foot facility in Milpitas, Calif., to a newly renovated 70,000 space nearby.
Bay Tool is also in the early stages of a transition of
ownership. In June of this year, Acme Construction Supply of Portland, Oregon, finalized its acquisition of Bay Tool's two San Francisco area stores and 35 employees.
Gowett will become a vice president of sales in the "new" Acme Construction Supply and will help direct the information, sales skill and expertise integration of the two west coast companies into one, along side Acme vice president of operations Gary Nuttall and company president Jordan Bader. As part of the acquisition, Bay Tool will also change its name to Acme Construction Supply.
Building a legacy
When Gowett and business partner Mark Wilcox launched Bay Tool in 1991, Gowett's dream was to build a successful company that would thrive and provide an economic future for himself, his family and his employees.
The Bay Area and Silicon Valley is the perfect place for a service and expertise-driven distributorship that focuses on electrical and HVAC contractors, Bay Tool's forte. Apple's multi-billion dollar new "spaceship" job site is just beginning to emerge from the ground 15 minutes down the freeway. Google is here, as is ebay, Sysco Systems, Yahoo and virtually every NASDAQ firm. So is Devcon Construction, one of the nation's largest contractors.
Today, thanks to Gowett's relationship-driven, service-first business model, Bay Tool has a sterling reputation in heart of the world's richest technology center. For the past couple of years, the big question for Gowett was not how to grow the business, but who would keep it going when he was ready to retire.
"With a family business, you always tend to think that it will just continue," Gowett explains. "But when my son, Jason, who managed our San Francisco store, got sick a year and a half ago, my wife Melinda and I realized that we needed to start seriously planning ahead and thinking about the future."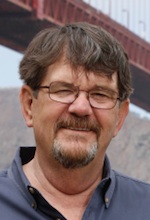 "It starts and ends with
relationships. It begins at home and works all the way through your business."
— Rod Gowett, president, Bay Tool & Supply
Friends of the family
Distributors are relationship experts and it was a business relationship-turned-friendship that provided the answer. Long before he launched Bay Tool, Gowett had met and become friends with Dick Bader and Portland, Ore.-based Acme Construction Supply. Both were long-time STAFDA members who served high-tech contractors on the west coast. Bader even recruited Gowett to join the Evergreen Marketing Group.
"Dick and I became friends, our families became close and that's how we know his son, Jordan, who is now Acme's president," Gowett explains. "I teased Jordan for years, 'When are you going to buy me out and get me out of this thing?'"
Spurred by his need for a succession plan for Bay Tool, Gowett once again broached the subject with Jordan Bader at the 2013 STAFDA Convention, this time in earnest, and a deal began to take shape.
"There are strong similarities between Bay Tool's markets here in the Bay Area and Acme's up in Oregon and Washington," observes Jordan Bader. "The same high tech industry that drives Northern California also drives Oregon and Washington. So the same types of customers are doing projects all throughout the region."
"We shared information back and forth to try to serve those customers ourselves so they wouldn't have to go to large national players for products and services. Through that sharing we became very close, so when Acme felt like it was a good time to grow, it was kind of a no-brainer that Rod and Bay Tool would be our obvious choice."
As with many acquisitions, making the deal was the easy part. For Bay Tool and Acme, the negotiations were made easier by both parties' long knowledge of each other's companies and well-established comfort levels. Acme made a formal offer in January 2014; details were worked out by March, and the deal closed on June 30, 2014.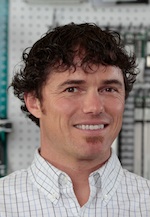 "This acquisition would be much more difficult if we didn't have the same cultures. Bay Tool leads with high-level service in this market . . . just like we do in ours."
— Jordan Bader, president, Acme Construction Supply
"Immediately, the most important thing was to let our employees know what was going on, the plan for the future, and that each one of us was going to be part of that future," Gowett says.
Many Bay Tool employees count their tenure with the company in decades. Gowett's launch partner in Bay Tool, Mark Wilcox, still does outside sales for the company today. Operations manager C.J. Goodman "inherited" his position from his father, and general manager Nord Herup had already worked with Gowett in two companies before joining Bay Tool in 1992.
"The Acme acquisition is wonderful for Rod," Herup observes. "Rod could have sold to a large conglomerate that would buy us just for our customer list, but going with Acme is so much better because he knows and respects them so well. Even before the acquisition, we had worked together and shared pricing and quote costing for certain customers, so we knew we could work as one company even before we became one. And going forward, those customers will see one invoice rather than two, which makes it easier for everyone."
Thanks to that collaboration over the years, many Bay Tool employees and managers have long-standing relationships with their counterparts in Acme as well. These relationships are helping the companies integrate their human and physical assets, inventories, territories, software and operational systems and cultures.
As soon as the deal was closed, Gowett and Bader began making calls to key customers to inform them of the acquisition, answer questions about service continuity and introduce them to the new capabilities and lines that Acme would be bringing to the table.
"Bay Tool is wired into the electrical and HVAC markets here," Gowett explains. "Conduit, pipe bending and threading product lines are a huge part of our business. Acme excels in strut and hanging products and their strengths complement ours. We will be able to add value to their lines and theirs will add value to ours."
Marriage counseling
Spreading the word of these combined capabilities is a major undertaking. For several months, Nuttall has been making biweekly runs to the Bay Area to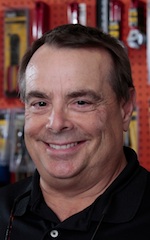 "One of our mottoes here is, 'Do no harm.' The most important thing is that all
the customer sees is added benefit."
— Gary Nuttall, vice president of operations, Acme Construction Supply
"facilitate the marriage." Part of his work includes building relationships with customers and rep agencies and communicating how they will benefit from the combined companies' strengths.
"One of our mottos here is, 'Do no harm,'" Nuttall says and smiles. "The most important thing is that all the customer sees is added benefit. Rod and Bay Tool have been building friendships with the largest electrical and HVAC accounts in this region for 25 years. We bring product that they didn't deliver before, such as strut and related fasteners. But more than that, Rod's salespeople will also get the full support of our technical team. Our BIM and CAD designers will help Rod's salespeople deliver real value-added design services and expertise.
"Acme's ability to help us out with strut applications is already paying off," Herup adds. "Thanks to the help of the tech team, a job we are bidding on in Reno won't be going to anyone else. That's a good feeling."
Taking stock
Both companies also share the same inventory philosophy — have lots of it.
"Without the inventory in stock, you can't support these customers, certainly not the large contractors with whom we do business," Gowett stresses. "When they call and need 100 units of an item by morning, they don't want five at a time. They want them all right now — and we have to be able to support that. The same goes for their purchasing officers; if you can help that person get that PO off their desk as quickly and easily as they can, that's providing service and builds his trust in us and the solutions we offer."
"Rod's inventory philosophy is very similar to ours in that he believes in having lots of inventory," Nuttall concurs. "When the recession hit, Jordan beefed-up our inventory and Rod did the same here to make sure he wouldn't let down his customers when they needed him. If that customer is happy with your products and service, then the only way you lose him is by running out of stuff, because then you force him to call someone else."
"If you don't have it, you don't sell it," Herup notes. "There is too much competition here in the Bay Area to hope that the customer will let you back-order product."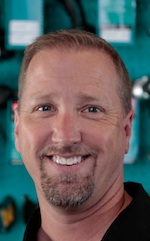 "Rod could have sold to a large conglomerate that would buy us just for our customer list, but going
with Acme is so much better because he knows and respects them so well."
— Nord Herup, general manager, Bay Tool & Supply
To handle a larger inventory, nothing beats a larger facility. Fortunately, Bay Tool had one in the works even before the acquisition began. Now, Nuttall is also helping to configure the new 70,000 square foot facility, which will become Acme's Bay Area regional headquarters, to accommodate a sizeable new inventory of strut and related fastening systems. The building will boast a 10,000-square-foot showroom and a suite of engineering team offices that will be the technical team's Bay Area base of operations.
"Solutions are a key part of our relationship with our customers," Gowett continues. When they call, nine times out of ten they don't even know the name or the part number that they need. They describe their application, we make our recommendation and they say, 'Good. Send it to me.' Having Acme's design team expertise here will enable us to deliver higher-level solutions to our customers."
Acquiring culture
But the most critical integration to accomplish in any acquisition is merging corporate cultures. In the case of Acme and Bay Tool, the acquisition has a firm foundation because the companies have shared lines, shared training, and most importantly, shared service-driven cultures.
"When companies reach a certain size, then we are all buying within pennies of each other," Gowett says. "So the only thing that's going to make the difference is that relationship, the service and solutions expertise you bring to your customers."
"Building relationships and earning the customer's trust takes significant commitment and resources," Bader adds. "This acquisition would be much more difficult if we didn't have the same cultures. Bay Tool leads with high-level service in this market because they have to, just like we do in ours. We aren't a big national brand that can just sell on price. If we aren't creating value, if we can't save labor dollars for our customers, then we aren't going to get that order."
As STAFDA and Evergreen Marketing Group members, both companies' salespeople also benefit from the same training programs.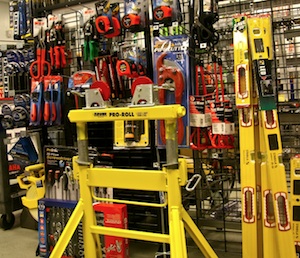 Contractors often don't buy what they can't see and space has always been at a premium in Bay Tool's compact showroom. In the "old" showroom (above), at just a hair over 600 square feet, products jostled each other for floor and wall space and many contractors were not fully aware of the breadth of Bay Tool's line card. The new showroom will solve that problem — with 10,000 square feet of merchandised floor space.
"This is where education becomes so critical," Gowett continues. "Education translates into the ability to provide solutions. We have our own in-house training, but it is essential to utilize the assets of any group you belong to, like Evergreen or STAFDA. Training enables you to provide solutions that help customers to believe in you. When customers can count on you to know which products they need, to deliver the right products to their jobs, and to provide the expertise to use them correctly, that is the definition of trust."
Gowett easily reels off his keys to customer relationships — treat every contact, customer, employee, rep and vendor well; follow-up and follow-through on promises; cultivate a relentless service ethic, anticipate the customer's inventory needs to keep product uninterrupted to his jobs; and continually train yourself and your team to be able to unerringly provide the right solution every time. But, perhaps the greatest of these is the golden rule of relationships — the care and feeding of the partnership bond between distributor and customer.
"It starts and ends with relationships," Gowett states. "It begins at home and works all the way through your business. At every level, it is critically important to create those relationships, whether they are on the job site, in the purchasing office or the corner office. Never walk past someone on a job site without being polite and saying hello because in 20 years that person may be the head of the company — and he will remember who you are."
Bay Tool & Supply at a Glance
Founded: 1991
Ownership: Privately-held
Branches: Milpitas and San Francisco, CA
Employees: 35
Markets: Commercial construction, electrical, HVAC
Line card advertisers in this issue:

Apex Tool Group, Channellock, Coleman Cable, CEP Construction Electrical Products, DeWalt, Duracell, IPG Intertape Polymer Group, Johnson Level, Louisville Ladder, Makita, Milwaukee Tool, Nilfisk Alto, Powers Fasteners, Stanley Tools
Line card: Aervoe, Allen Precision, Ames True Temper, Apex Tool Group, Bent Manufacturing, Bosch, Burndy, Campbell Chain, Carhartt, Champion Cutting Tools, Channellock, Coleman Cable, CEP, CWC Continental Western, CLC, Delta Consolidated, DeWalt, Diamond Products, Dixon Ticonderoga, Duracell, Dustless Technologies, E-Z Up, Eagle Manufacturing, Eklind, Energizer, Erico, Fomo, General Tools, Greenlee, Guardian Fall Protection, HIT Tools, Ideal Industries, Igloo, IPG Intertape Polymer Group, Irwin, Jackson Safety, JET, Jobox, Johnson Level, Klein Tools, Louisville Ladder, Lug-All, M.K. Morse, Magnolia Brush, Makita, Mar Mac Wire, Master Lock, Master Safety Supply, Miller Honeywell, Milwaukee, Moldex, Motorola, Multiquip, Nicholson, Nilfisk Alto, Poly America, Powers Fasteners, PIP Protective Industrial Products, Ridgid, Rubbermaid, Safehouse Signs, Safety-Kleen, Shop-Vac, Simple Green, Skil, Stanley, STI, Sumner, Surface Shields, United Abrasives, US Wire & Cable, WD-40, Zipwall
Affiliations: Evergreen Marketing Group, STAFDA
Web site: www.baytools.com
"Bay Tool and Supply has always been a very unique family —everyone here is like a son and daughter to me, and that is exactly the way Acme runs their organization, too. I watched how Dick and Jordan Bader worked together as father and son and you learn a lot from that. Now, Jordan is taking that to the next level and believe me, this company will be around for a long time because of that attitude."
For Rod Gowett, service, integrity and above all, relationships are the piers, cables and decking of a bridge to the future he has been building his entire career. With the sale of Bay Tool to Acme Construction Supply, another span is completed, but, as is true of the famed Golden Gate Bridge, its maintenance goes on forever. CS
Bay Tool: A Customer's Perspective
From its base in Milpitas, Calif., Bay Tool serves some of the country's largest contractors, including Devcon Construction, one of the top five general contractors in the United States and the largest general contractor in Silicon Valley for most of the past 20 years. During that time, Devcon and its president, Gary Filizetti, have had a long and mutually-beneficial relationship with Rod Gowett and Bay Tool, based on service, solutions and ready inventory.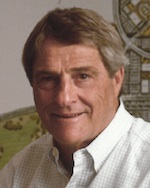 "The most pressing supplier and distributor issues are availability and on-time delivery of product and materials when we need it and good competitive pricing with a strong business relationship," Filizetti says. "We also look for a supplier who keeps us informed of new products and new technology — and we request follow-up on products that do not perform."

Thanks to Bay Tool's focus on industry-leading products and ongoing investment in training and staff expertise, the company has come through for Devcon in numerous situations that called for novel solutions.

"Our relationship with Rod Gowett has been beneficial to both Devcon and Bay Tool. Rod understands our needs and takes care of them. Rod has always looked out for Devcon's best interests with great service, reliability, good pricing and is always there when we need him. When we have a new situation, Rod has always been there to help us figure out the best solution." CS