Guaranteed Supply: The Full Circle
From form to finish, Guaranteed Supply offers the best in construction materials.
---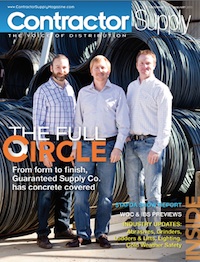 (L-R) Jason, Michael and Scott Ward, third-generation owners of Guaranteed Supply Co., are driving new revenue streams and organic growth in the Carolinas.
Sometimes providence gives great ideas a little help when they are in the right place in the right time. From 1964, when Allan Ward and E. J. Sachs founded Guaranteed Supply Company, to its 50th anniversary in 2014, the company grew from one store to thirteen.
During the same period, its home state of North Carolina doubled in population from five to ten million, becoming a national hub for technology, research, manufacturing, military and government installations.
Born as a waterproofing supplier, Guaranteed Supply has expanded its portfolio over the years to include concrete accessories, tools, sealants, EIFS, stucco, rebar, forms, decorative stains and much more. With a growing footprint across three states, Guaranteed Supply is the largest construction material supplier in the Carolinas.
"Approximately 50 percent of our business is in
concrete accessories, rebar, forms, sealers and concrete products," CEO Michael Ward clarifies. "The other 50 percent approximately is in waterproofing, caulking and concrete restoration and coating products."
The eldest of three brothers, Michael Ward, became CEO of the company in 2009 when their father, Allan Kirby Ward, decided to pass the torch. Today Michael Ward, president Willie Goncharow and CFO Kent McKinney lead the way and serve on the company's seven-person board of directors.
"Our founders' vision was to provide quality products and knowledgeable sales support to the construction industry, and we've tried to maintain that for the last
50 years," says Willie Goncharow, president of Guaranteed Supply.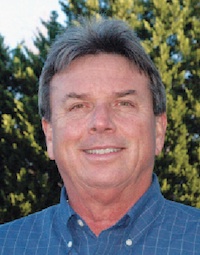 "We've always done some form rental, but we invested a lot of time, money and effort into growing our inventory to the point where contractors see us as a real player in the forming business."
— Willie Goncharow, president, Guaranteed Supply Co.
"Besides setting up new branches, my role for 20 years has been to look for product lines that complement what we do, bring them to the group and fold them into our product offering in the marketplace," he adds.
A good example is one of Guaranteed Supply's recent product additions.
"Our partnership with Sto is an exciting opportunity for both our customers and Guaranteed Supply," Goncharow says. "Sto is the world leader in EIFS. Offering our customers the best product, in both performance and value is key to having a successful business. Plus, it takes us deeper into the project completion phase."
FORMING & FABRICATION
The company has also developed new service-based revenue streams. Form rental is another example of what Goncharow calls value engineering - using expertise, service and product to deliver elevated value to customers. Plus, forming adds a prequel product to Guaranteed Supply's offerings and enables the company to touch concrete through its complete life cycle, from form and rebar to finishing and restoration.
"We've always offered form rentals, but we decided to invest time, money and effort into growing our business to the point where contractors see us as a real player in the forming," Goncharow says. "We rent steel ply concrete forms, Soffcut saws, and currently looking into more rentals opportunities. We also offer a nice selection of Increte decorative concrete stamps, which is another fast-growing line for us."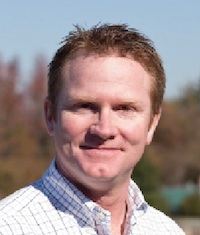 With extensive experience as a contractor, a GSA
license and expertise in concrete forming and tilt-up projects, Scott Ward has grown Guaranteed
Supply's concrete form rental division into one of the company's top
revenue generators.
Scott Ward manages the form rental operation. Before joining his brothers at Guaranteed Supply full time, Scott worked for a major regional concrete contractor doing tilt-up projects.
"Scott's experience and expertise in forming makes him the perfect person to run our forming rental operation," Jason Ward says. "He's got the knowledge and is doing an excellent job."
"We estimate our form rental jobs the same way we do the rebar," Michael Ward explains. "We will detail a set of plans and determine where the pieces go. When they give us the final approval, we load them up and take them to the site. When the pour is done, we pick them up, bring them back and prep them for the next job."
Rebar fabrication is another success story. Guaranteed Supply Company has offered rebar since the days of manual bending operations, but Jason Ward has built the division into a major revenue stream.
"After I joined the company, I looked for a way to be valuable to the company without getting in anyone else's way," Jason Ward explains with a laugh. "I saw rebar as that option. At that time, we had a small cutter and bender in the yard. Our former president had built the crane way and the building for it, but nothing was in there. I pushed hard for a real rebar fabrication shop. It took some convincing to get the board to invest in the equipment, but now the business is growing rapidly."
CHALLENGE MANAGEMENT
Before he became CEO, Michael Ward's positions at Guaranteed Supply Company included everything from warehouse employee to purchasing manager. He is
still active in purchasing today and he also works with management on operations, sales and staffing issues.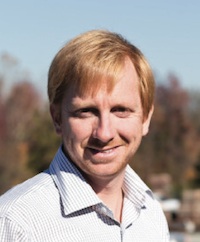 "We're old school. We've been very successful being a conservative company, but to attract the new talent and keep them, we've got to make sure that we're on that edge of technology."
— Michael Ward, CEO, Guaranteed Supply Co.
His most recent project concerns the general managers.
"We have changed the structure of our company from a regional manager concept to giving more responsibility and accountability to our 13 general managers. They are now in control of their own inventory, sales and operations," Michael explains.
Guaranteed Supply Company also looks to its general managers to help recruit the next generation of employees. "You have to hire your replacement," Michael says. "If you don't, you can't go anywhere."
"We are making a big push to attract the next generation to Guaranteed Supply, millennials in particular," he continues. "There are a lot of 20-something's out there who are becoming contractors and project superintendents, and we have to be able to connect with them."
To formalize the effort, Ward is launching a "millennial" group in the company to explore the thoughts and career path desires of the Guaranteed Supply's youngest employees and to instill some of the traditional customer service traits of success.
"We're old school," Michael says. "We've been very successful being a conservative company, but to attract new talent and keep them, we've got to make sure that we're on the edge of technology."
TAKING CARE
One interesting trait of millennials is that many of them are better savers than their boomer parents. Career paths, opportunities for advancement and job/life balance benefits — including good health-care, are important to them.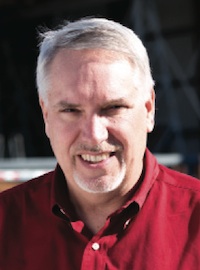 "It's not just about how many employees we have. To me, its more about the 150 or so families that depend
on us."
— Kent McKinney, CFO,
Guaranteed Supply
As CFO, Kent McKinney deals with the company's legal, financial and HR issues every day. He views his work on behalf of the company's welfare as something of a sacred trust.
"Our healthcare package is significant," McKinney explains. "We have low deductibles because it's tougher on our hourly workers to meet a high deductible than it usually is for a salaried employee. We have profit sharing and a good match on our 401k. We're trying to look at the whole concept for our employees."
"It's not just about how many employees we have," McKinney continues. "To me, it's more about the 150 or so families that depend on us. Our delivery driver is just as important as anyone else. He is the last Guaranteed employee that the customer usually sees. If he's doing his job correctly, then that's helping everybody on the team. I owe it to him and all of our employees to do my job correctly too."
ORGANIC GROWTH
Talent retention and career advancement opportunities are key aspects of building successful companies, especially in distribution where headhunting is so common. They are even more important to companies like Guaranteed Supply that have aggressive, long term organic growth models.
Guaranteed Supply Company at a Glance
Founded: 1964; Ownership: Privately-held
Headquarters: Greensboro, N.C.
Branches: 13; Asheville, Charlotte, Fayetteville, Greensboro, Raleigh, Wilmington and Winston-Salem, N.C.; Charleston, Columbia, Greenville and Myrtle Beach S.C.: Norfolk and Richmond, Va.
Greensboro facility: 3,000 sq. ft. showroom, 30,000 sq. ft. warehouse, 10 acre yard
Staff: 140; Sales staff: 25 outside; 35 inside
Services: Form rental, rebar fabrication
Line card advertisers in this issue: Bosch Tools, Keson Industries, Powers Fasteners, Simpson Strong-Tie, Wacker Neuson
Line Card: 3M, ADA Solutions, Albion, American Safety, Ames True Temper, Arbortech, Amercian Wick Drain, Barrier Bac, BASF, Benner Nawman, Black Beauty, Bosch, Boss, Brentwood, Brixment, Caraustar, Carlisle, Carpenter, Cetco, Chapin, Collomix, Dayton Superior, Dee, Diamond Products, Dow Corning, DuPont Tyvec, Emseal, Euclid Chemical, Fein Tool, Franmar, Grace, Greenstreak, Henry, Husqvarna, Hydrozo, ICS, Increte Systems, Keson, Kraft Tool, Logix, Lyons, Magnolia Brush, Mapei, Mar-Mac Wire, Moosehide, MSA, Multivibe, National Gypsum, Neenah Foundry, Newborn, Nomaco, Perma Products, Polycast, Polyguard, PolySpec, Powers Fasteners, Prosoco, Quikrete, RainGuard, Razorback, River City Garments, Seymour, Sika, Simpson Strong-Tie, Smith's, STO, Surface Shields, Symons, Tencate Mirafi, Tremco, Union Tools, Veneerstone, WR Meadows, Wacker Neuson,
Western Excelsior, WirBond, Wyco, Xypex, Zurn
Affiliations: ABC, ACDI (Associated Construction Distributors International), AGC, ICRI (International Concrete Repair Institute), STAFDA, SEAL (Sealant Engineering and Associated Lines), WCA (Waterproofing Contractors Association)
Website: www.guaranteedsupply.com
"I have 38 plus years with Guaranteed Supply and I fully expect we will have more stores in the next 10 years," Goncharow states. "My goal is to continue developing leadership opportunities for our new employees coming up. We're proud of the tenure of our employees, how they have worked to help this company grow and how we always measure our success by that of our customers and vendors."
"I'm feeling very positive about the next few years. Corporations are building again," Michael Ward observes. "Multifamily has been good for us. We have diversified into areas that are really taking off — rebar, rental and EIFS. We've managed to partner with the highest quality brands out there. After celebrating our first 50 years, we are definitely looking forward to good things ahead." CS
GENERATIONS — FROM SECOND TO THIRD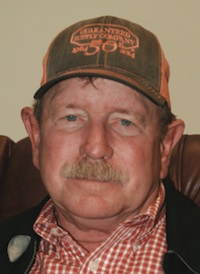 You've got to hear what your customer is thinking, you've got to hear what your vendor's are thinking, and then you can make good, solid decisions." — Allan Kirby Ward, chairman of the board, Guaranteed Supply
Second-generation owner Allan "Kirby" Ward started working with his father in Guaranteed Supply almost from the day it was launched. Kirby ran the company for over 20 years before passing the baton to his three sons, Michael, Jason and Scott.

"My father started this company in 1964 with a gentleman by the name of E. J. Sachs," Kirby recalls. "My father ran the company by himself and he did well, but I believe that if one person tries to do something without the help of others, he won't be as effective as he could be if everyone worked together. So I created a Board of Directors."

"The seven people on the Board meet and go over the major issues and work everything out. I always like people who stated their own case, no matter how I felt. When they disagreed with me, I liked to hear it. For that reason, I think we've done very well."

"My sons seem to be following the same pattern," he adds. "They're smart boys. They listen, and you've got to listen in this business. You've got to hear what your customer is thinking, you've got to hear what your vendor's are thinking, and then you can make good, solid decisions."

The company's main business groups serve CSI divisions two, three, four, five, seven and nine (site construction, concrete, masonry, metals, thermal/
moisture protection and finishes). CS