ProCon's New Model
---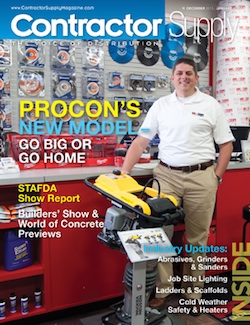 Joseph Muench, president and owner of ProCon Tools & Equipment, leads three companies with a unique vision of the future of independent distribution.
Rental market veteran Joseph Muench is building ProCon Tools & Equipment into a hybrid supplier of everything from gloves and drill bits to skid loaders and back hoes.
By Tom Hammel
At 39 years old, Joseph Muench is already a 20-plus-year veteran of the business, with most of those years spent in the equipment rental market. All of which makes it more interesting that his current business, ProCon Tools & Equipment, does no rental, for now.
From his start as a wash bay technician with A-1 Rental in 1994, Muench eventually became a Western region vice president. In 2005, Muench purchased the company's four New Mexico locations and renamed them Action Equipment Rental.
A longtime membership in the American Rental Association (including three years on its Board of Directors), led Muench to a new business opportunity. In 2007, impressed by a brand of concrete polishing equipment from Bulgaria, Muench bought a machine for his rental fleet.
"Lavina makes the best concrete polishing product in the world, including their own diamonds," Muench says. "We started showing that machine to our customers and it began renting pretty well here in little Las Cruces. I said, 'If this product line can have success in a smaller market like Las Cruces, there has to be a market
nationally.'"
Muench approached Super Abrasive, Lavina's owners in Bulgaria, and offered to represent the brand in the United States.
"They were trying to sell the line direct," Muench explains. "They had one guy here covering the entire country. I told them, 'Let me be your distributor. I know the industry from my years in the ARA; I believe in your product; let me set up dealerships
for you — go to market through the distribution model with me.' They agreed, and I opened Concrete Polishing HQ (CPHQ)."
As the concrete polishing market has taken off, Muench has added more brands to CPHQ's line card, including Ameripolish, Prosoco and VersaFlex, plus an expanding range of tooling, vacuums and dust collection systems, Clarke auto scrubbers, polishers and burnishers, sprayers and machine repair parts and filters.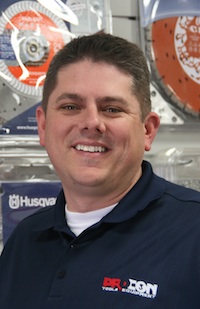 "Everything in this model is after the sale. Your salesman makes the first sale but your service
department sells the next six."
— Joseph Muench, president and owner, ProCon Tools & Equipment
CPHQ provides complete support for dealerships, from equipment and accessories to consumables and parts, to display planograms, training and certification classes.
"We buy directly from Super Abrasives in Bulgaria, we train the new dealerships and get them up and running. We now have over 100 dealership locations in the western United States and Mexico. Concrete polishing is really taking off and if a contractor supply store hasn't looked into it, I think they should."
Business prospered under Muench's leadership; the Las Cruces Chamber of Commerce named Action Equipment Rental its Business of the Year in 2010.
That same year, as the Action and CPHQ businesses grew, Muench decided to create a tool and supply entity, which he named ProCon Tools & Equipment.
"ProCon was going to be our sales side, because it occurred to me that I could serve my same customer base with two separate businesses," Muench recalls. "Although we tried to bring some retail product into the rental business, customers didn't identify our rental business as a retailer. The solution was to give the retail business its own identity."
ProCon also occupied its own location in Las Cruces, while Action and CPHQ shared another across town, but change is nothing if not constant, and in 2012, Volvo Rents (now Blue Line) made Muench an offer for the rental business that he couldn't refuse. Muench sold Action Equipment Rental but retained ownership of CPHQ and ProCon.
"I also still own the real estate and lease it Blue Line. Plus, a number of my former employees still work for them, so I didn't feel right about adding rental to ProCon and competing with them. But here I was, 35 years old and I had just sold my equipment rental business. So I decided to expand ProCon Tools & Equipment."
Muench bought a former decorative stone supply building on two acres of land and completely renovated it, keeping some of its attractive finished stone accents. He polished the concrete floors with CPHQ's own products, and put in a 2,000 square-foot showroom, offices, training areas and a dedicated JCB parts with its own entrance. Other buildings on the grounds include equipment wash bays and repair facilities.
Playing The Repair Card
Rather than see repair as a necessary evil, Muench and ProCon embrace it, with one caveat.
The Concrete Polishing HQ display area, set in an alcove of the Las Cruces store's showroom, showcases the division's line card and also serves as a working planogram for CPHQ dealerships nationwide.
"We don't repair nail guns, drills or power tools," Muench clarifies. "You're not making any money replacing a switch in a Milwaukee drill. You've got to get into the light equipment, anything with a Honda or Briggs engine — power trowels, pumps, jumping jacks, compactors, concrete mixers. Those types of things are where the money is. That's where the profit is. And that's also where the sales opportunities are."
Another appealing aspect of large equipment is that, like modern cars, today's construction equipment is so complex that repairs are becoming dealership based.
"Contractors aren't able to get their equipment fixed anymore by the same mechanic who's been there for 30 years," Muench opines. "These machines are intimidating if you haven't had the training. They're too complicated, too computerized. You can't do anything without plugging it into a laptop. And Tier IV emissions regulation is making things that much worse. Repairs are on their way to being all dealership-based."
But for a distributorship that is willing to make the investment in training, repairs can pay well.

"There's a big difference between being a dealer and being a dealership. Having a dealership means you know the product, stock the parts, send your mechanics to school, train them and specialize in that product field. You've got to do it right or else you'll lose."
Muench goes further and says that even the major equipment rental companies are starting to shy away from repairs, too.
"We repair a lot of equipment for the big rental houses here," Muench adds. "Some of them are starting to say, 'It's not worth it for us to repair this equipment in-house when we can just send it over to ProCon.' They feel their resources are better investing in pursuing the rentals than in doing repairs."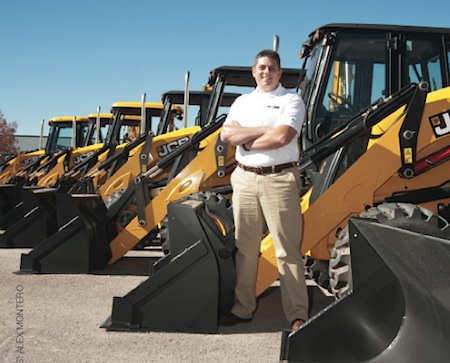 Go big — Joseph Muench, president and owner of ProCon Tools & Equipment, Concrete Polishing HQ and ProCon JCB, believes he has hit upon the model of the future for independent tool and supply distributors.
Plus, Muench notes, they feel safe doing so because ProCon is not back in the contractor rental business — yet. ProCon rents some equipment to other rental houses in the area, but not to ProCon customers — again, with an exception. ProCon customers can finance new and used equipment with the company's RPO, Rental Purchase Option, which applies up to 100 percent of rental fees to the purchase of equipment. And ProCon applies the RPO program to everything it sells, from Milwaukee drills to JCB backhoes. The program is detailed on ProCon's website home page.
Muench avers that too many distributors underestimate the role that equipment repair plays in driving sales and building customer loyalty.
"Everything in this model is after the sale," Muench proclaims. "Your salesman makes the first sale but your service department sells the next six. Who knows service better than construction supply distributors? They live and breathe service. When you can
add a service element to the equipment side, you've got something special."
Based on decades of experience in the equipment rental market and his fervent belief in the power of customer service, Muench is almost evangelical about what he sees as
a new model for independent construction tool and supply houses.
"I truly believe this is the model of the future," he says. "A lot of contractor supply stores know what the big dealerships don't, and that's customer service. They know that it means meeting a customer here on a Sunday or answering that call when it comes in the middle of the night. Most large dealerships work 7:00 a.m. to 5:00 p.m. That doesn't work in the rental and contractor supply world. In rental business, we try to give you a one-hour delivery window. In the dealership world they say, 'We'll be there Tuesday.'"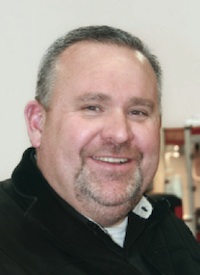 "Most of our customers already have my cell number, but those that don't can use our 24-hour number. If a customer needs something, we will gladly open that door."
— Shane Davis, branch manager, ProCon Tools & Equipment
Shane Davis, ProCon's branch manager, reinforces that customer service message.
"Joseph lists his direct phone number on our websites, and our 24-hour help line comes to me," Davis says. "Most of our customers already have my cell number but anyone can use our 24-hour number. If a customer needs something, we will gladly open up that door."
Davis, whose contractor- and supply-side experience includes a decade with Crescent Supply, reinforces ProCon's service-first philosophy continuously, from the counter and outside sales staff to the repair and parts teams.
"If we didn't have that customer, we wouldn't have our jobs," Davis states. "So it is all the more important that we have the best people we can ­— who can understand and deliver those levels of service. I count on our people every day. I can't stress this enough; as a manager, surrounding yourself with good people is what it's all about."
Rocko Marrufo, outside sales for ProCon, sums up the ProCon difference with well-practiced ease.
"I honestly believe that our customers come here because of our service," he says. "We carry the same lines as other distributors in the area, but I don't think people can get a customer experience like they do here. Our customers understand that we are truly knowledgeable about our products, and that stems from the fact that we service and repair everything right here; we know these products inside and out."
"Plus, we are the only company in this area with such a wide a selection of power tools, compaction, light equipment and site tools," Marrufo adds. "Nobody carries it all, is as knowledgeable or as willing as we are to help them."
The Pro and the Con
ProCon's line card is packed with top tier brands vetted with a rental operator's eye for reliability.
"We didn't want to sell cheap generators and off-brand products," Muench says. "We sell professional tools here for professional contractors. With our rental experience, we know what brands are going to hold up and those are the ones we sell. They're not the cheapest, but that's okay — we don't sell on price here, ever. We sell our service, who we are and what we can provide."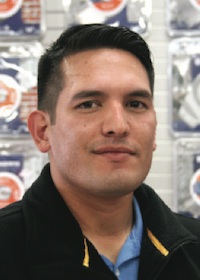 "Our customers understand that we are truly knowledgeable about our products, and that stems from the fact that we service and repair everything right here."
— Rocko Marrufo, outside sales, Procon Tools & Equipment
"We don't have the Caterpillar or the John Deere name, but we've got a great product in JCB," Muench adds. "What we also have is everything else. That gives us a lot more customer interaction and the chance to sell every part of ProCon to them and they like that. They can bring their John Deere, Bobcat, Terex or JCB here for repair, get parts and, at the same time, their crew can get rebar, curing compound and safety glasses. — or trade in a machine for a new one or buy a used one."
Little Big
Another secret Muench shares is that when seen from his equipment rental background, moving from selling small tools up to large equipment is far easier than trying to start big and go small. He believes that the reason so many equipment rental houses have failed to add small lines to their mix is because small lines require higher levels of customer service.
"Even though it seems more intimidating and the dollars are bigger, it's much less of a learning curve for a small distributor to bring in large equipment than for a large equipment dealer to go the other way," Muench observes. "They may not be able to go full-scale right off with a great company like JCB, the world's third largest construction equipment manufacturer, but they could start with a few mini excavators and add the repair service. It can be a great way for some of these small distributors to diversify and grow their businesses."
Everything Contractor
ProCon's tag line, "Everything Contractor," distills this mission down to just two words.
"We're trying to be 'everything contractor' for our customers," Muench says. "That's where I got the name ProCon, from shortening 'Professional Contractors' to just the Pro and the Con."
"I created ProCon Tools & Equipment when I still owned Action Equipment Rental because
I wanted to play off the customer base I already knew, to use our customer service ability that I believe we're the best at, and try this new model," Muench adds. "So far, we're finding success in it. We're really becoming a one-stop shop." CS