Inland Empire
Building materials icon Ken Thompson enters the construction supply arena
---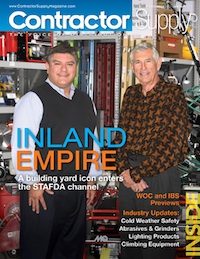 Southern California "building and boxing" magnate Ken Thompson (R) and vice president and general manager of Thompson Construction Supply Robert Leos (L) are creating a unique business blend of construction supply, manufacturing and building materials
distribution.
Tom Hammel, Contractor Supply Magazine
The question pops up early on: why would a successful Southern California building
materials distributor — the owner of 17-plus companies including trucking, construction supply manufacturing and distribution, equipment manufacturing and repair, an equipment finance company and his own boxing team — want to enter the STAFDA market, during a recession no less?
The short answer from Ken Thompson, founder and sole owner of Thompson Building Materials, Omega International, Valori Precast, Western Equipment, TriStar Financial and, for the past two years, Thompson Construction Supply, is as simple as it is deceptive: "Why not?"
The long answer is more involved but at the core of it is an iconic, irrepressible and probably sleep-free Southern California construction legend, Ken Thompson, a man guided by the simple dream of controlling his own destiny, an endless curiosity and not enough hours in the day to do everything he loves doing. And he has been at it since launching his first company in 1962.
Each of Thompson's businesses fits into the others like a puzzle where the pieces can be assembled any number of ways but the end result is always a perfect sphere. Surveying the Thompson empire, even his boxing team, produces the same sensation that customers feel in one of his building materials yards.
"We want to give the customer one 'wow' moment after another," he says simply.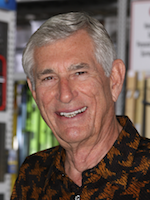 "When we first opened back in 1962, we sold plaster and drywall . . . but I realized that the more you can sell to the project, the better off you are." — Ken Thompson
And he lives up to that promise with aplomb. The massive 32-acre Thompson Building Materials yard in Fontana features stocked koi and turtle ponds, a three-story aviary, "life-sized" cast replicas of ancient Chinese terra cotta soldiers, dog houses and furniture made from recycled scaffolding planks, complete outdoor kitchens all designed on-site by Thompson artisans, an outdoor living store, a design center, a stone and brick yard, a wood shop and concrete and precast fabrication facilities.
You can't buy the live fish, the turtles or the birds, but everything else is for sale, including newly available power tool and accessory lines thanks to the efforts of his newest division, two-year-old Thompson Construction Supply.
The sweet science
Robert Leos, vice president and general manager of Thompson Construction Supply (TCS), explains it this way.
"After doing comprehensive market research, we found that contractors who were going to the building supply yards were not necessarily getting their other needs filled at a contractor supply house," Leos says. "They were going to big box retailers and mom-and-pop shops, but they weren't necessarily hitting both at the same time.
"We decided that if contractors are not getting all of their needs filled in one place, why not fill that need — especially if they are going to a big box retailer, which they bemoan because of the staff that isn't as knowledgeable and the supply offering isn't as specific as they need."
"So we identified a hole in the market and instead of cannibalizing business from the construction supply industry, we've opened this up to a whole new group of contractors who weren't previously buying from this type of store."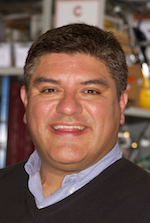 "One of the secrets of
Mr. Thompson's success
is that he keeps almost
everything inside. We simply keep every dollar possible within the company."
— Robert Leos
Squaring off
But what about the heavy-weights of Southern California's distribution channel? Some succumbed to the recession. Others pulled in the reins. The net result was an opening in the market for a small, agile player with a hybrid approach to selling and a customer base that only partially overlapped with the big boys. And as odd as it might seem, the recession helped.
"When vendors first heard that Mr. Thompson was creating this construction supply division, people asked me why he was doing it at all, especially in a down economy," Leos says. "But we found it to be very opportune timing. We were a single location in a market that was predominantly covered by one company, and many of those vendors had already been in a long-term relationship with that competitor."
"But, during the downturn those vendors had seen little or no new business, so they were much more receptive to opening a new vendor relationship because it had been so long since they had seen any new business," Leos adds. "Had our timing been a bit different, say for example in 2005 and 2006 when vendors were distributing at maximum capacity, there may not have been any room to add on additional business — and those vendors would have been less inclined to tamper with an existing relationship with a dominant player in the market."
Outside the frame
Thompson designated part of his existing 70,000 square foot door and frame facility for the creation of a contractor supply store and a stone, brick and precast design center.
"Because this originally was a door and frame facility, we took the approach that since we have customers coming in who install doors, we should also attract the contractors who work along side those installers on the job sites," Leos says. "Does the door sit on concrete? We want the concrete contractor. Does it attach to a wood frame? We want the wood framers. Metal? Then get the metal, lathe, drywall and plastering contractors."
Thompson Construction Supply at a Glance
Founded: 1962
Ownership: Privately held
Branches: Thompson Construction Supply: Corona, CA; Thompson Building Materials: Camarillo, Fontana, Lomita, Orange, San Diego, Wilmington, CA; Silverado Building Materials: Ripon, Sacramento, CA
Partner Companies: Omega Products International, Corona, CA; Wester Equipment Co., Corona, CA; Tri Star Leasing, Orange, CA
Showroom: Thompson Construction Supply: 20,000 sq. ft.; facility: 70,000 sq. ft.
Employees: 30 (Thompson Construction Supply); 750 company-wide
Markets: Building materials, commercial and residential construction, concrete and precast, manufacturing, construction equipment and finishes, stone, brick and hardscape
Line Card: 3M, Access Tile, ACO, Ames/Union Tools, Bosch, Channellock, Chapin, Contech, Classic Coatings, Dayton Superior, DeWalt, Diamond Products, Dixon, Eagle, Focus, Glaze 'N Seal, Grabber, Guardian, Hanes Geo, Hardie Backer, H.K. Porter, Hose Power USA, Husqvarna, Igloo, Insulfoam, Keson, Kraft, Lufkin, Marshalltown, Mercer, Mi-T-M, MK Diamond, Multiquip, NDS, Omega Products, Pearl, Presco, Prosoco, Rapid Set, Rol-Air, Romix, Shurtape, Simpson Strong-Tie, Sonoco, Speed Energy, Stabila, Stanley, Sunset Ladder, Surface Shields, Trimble/Spectra, UFP, Vaughan, W.R. Meadows, Wiss, Wyco
Affiliations: STAFDA
Websites: www.thompsonconstructionsupply.com; www.thompsonbldg.com; www.omega-products.com;
www.western-emi.com
The line card came next. Leos and his team brought in roughly 150 new vendors to supplement the existing building materials and in-house masonry, grout and
equipment lines offered by Thompson's various divisions, all of which enthusiastically cross-sell to each other's customers. Leos' team took over procurement responsibilities for the new "STAFDA-type" lines and the TCS store became the distribution center for power tools and related accessory items for all Thompson businesses.
"A lot of building materials distributors utilize master distributors for some products because they don't do sufficient volumes to buy vendor-direct; they three-step it instead," Leos explains. "We decided to go vendor-direct. We built those relationships and then set up this facility as a distribution center and warehousing hub for the Thompson Building Materials yards. That also allowed us to purchase larger and pass those savings on to the yards."
The sweet spot
Most importantly, Thompson Construction Supply is the link between Thompson Building
Materials yards and "STAFDA-type" contractors — including and in particular, general contractors.
"This store closes the gap so Thompson Building Materials can become a comprehensive start-to-finish supplier on construction sites and for professional contractors," Leos says. "We were designed to fill in the gaps in the construction time line, penetrate the construction supply market and enable our building materials side to carry a more robust offering and sell in this market, too."
Site Supplies
Soon after Thompson Construction Supply opened its doors, Leos and his team launched another division.
"We strategized ways to build relationships with the general contractor that we had not been reaching very effectively. I created a new division called Site Supplies to do that," Leos explains. "We have account managers who reach out to general contractors and offer a 'boutique style' service to set up their site supplies: We will drop containers for them, install fencing, set up temporary power, take care of their storm water protection needs and get that site up and ready so the first shovel can hit the ground. Our relationship with that GC is already solidified before construction starts, which paves the way for us to get to the subcontractors. Our goal is to sell to everyone on that site."
"When we first opened back in 1962, we sold plaster and drywall; that's it," Thompson says. "But in the late 1960s and early 70s when we went from one recession into another, I saw companies that weren't being hurt as much as we were during downturns and I realized that the more you can sell to the project, the better off you are. So we started developing after-market products to sell to people who had already built their homes and now needed other products like barbeque islands and hardscape. The masonry lines brought us a new focus, and construction supply is a natural extension of that."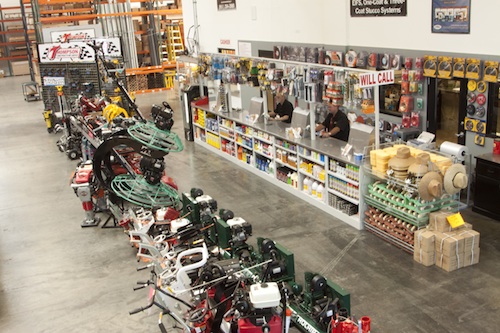 Thompson Construction Supply's 20,000 square foot "warehouse" store resembles other, larger southern California distributors' stores for good reason, but customers soon begin to see the differences when they look beyond the supplies to the immense range products and services that Thompson companies offer.
Controlling the source
Today, Thompson Building Materials and Thompson Construction Supply combine to create a full-scope business that handles virtually every building material for every trade — walls in and walls out — including masonry, plaster, drywall, doors and frames and construction supply. Thompson is unique in the distribution industry in that it has both supply and manufacturing underpinnings.
"About 30 years ago, we felt we needed to get into stucco product manufacturing so we could control the source, so I created Omega," Thompson explains. "Its success feeds our other companies, but we only sell Omega products to other building material dealers."
Lutz Lampartar, Omega's general manager, oversees the plant's current production of 1.5 million pounds of stucco and finish products a day. The Corona plant has 150 employees and Omega has similar plants in Colorado, Las Vegas, Sacramento and Bakersfield.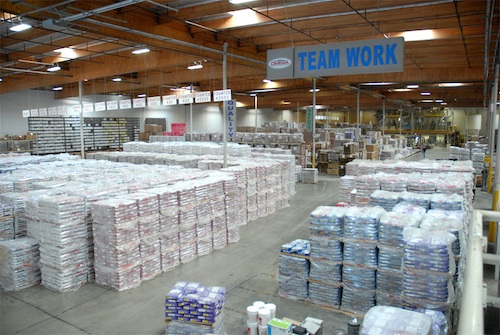 Omega Products' 100,000 square foot facility and its 140 employees mix, pack and ship 1.5 million pounds of stucco products and finishes six days a week. The facility uses mixing and packing equipment that was designed by Darren Dyck, general manager of the nearby Western Equipment Company.
"Omega produces tile grout, thin sets, stuccos and cement products," Lampartar says. "Our own proprietary brands include Valentino finishes and Siena tile grout among others, but Omega also produces, packages and ships product for customers that actually compete with us here in Southern California. We can mix and package products for them more economically than they could even if they had a plant here because manufacturing is so expensive here and the regulations today are so prohibitive."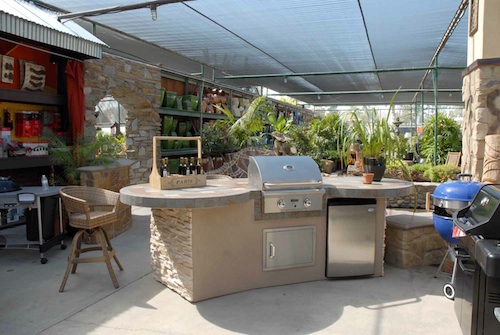 Need a new barbeque island with that DeWalt hammer drill and those Simpson anchors? The Thompson companies' integrated cross-platform sales model makes it not only possible, but easy and pleasurable for contractors and consumers alike.
Among his many other duties of supervising mixing, packaging and shipping operations and the plant's on-site three laboratories, Lampartar's team also builds the outdoor rings, lighting and seating for twice-yearly boxing extravaganza's that Omega hosts in its loading yard.
Piggyback products
Thompson next began looking at the machines that contractors used to apply Omega products, and he launched Western Equipment Company to manufacturing plaster pumps. Omega and Western Equipment are mere blocks from each other, just across the freeway from Thompson Construction Supply.
Designed and built entirely from the ground up except for the tires and the engines, Western Equipment's hydraulically driven Prowler piggyback forklifts (R) are considered by Ken Thompson — and many California contractors — to be among the best in the business. Western Equipment is sold all over the world.
"Then, when truck-attached 'piggyback' forklifts became popular and we saw what great products they were, we decided to add them to our line," Thompson continues. "Darren Dyck, our general manager at Western Equipment, designed the Prowler forklift from the ground up. We think it's the best piggyback forklift on the market. It has all hydraulic operation, which makes it much more reliable and user-friendly than competing rack and pinion machinery."
Western Equipment is also where Thompson's entire fleet, including his trucking company vehicles are serviced. By design, manufacturing and maintenance are kept
in-house. This is another key to the Thompson formula; do it yourself and keep the cash.
All in
"One of the secrets of Mr. Thompson's success is that he keeps almost everything inside," Leos explains. "Our company fleet is one of the largest in Southern California. We could have contracted out our truck maintenance, but Mr. Thompson created his own service station and services his own trucks. Everything gets internalized — our shipping, our importing and exporting and virtually all of the products that we manufacture, from stucco and finishes to precast products and even barbeque islands are all made in-house. We simply keep every dollar possible within the company."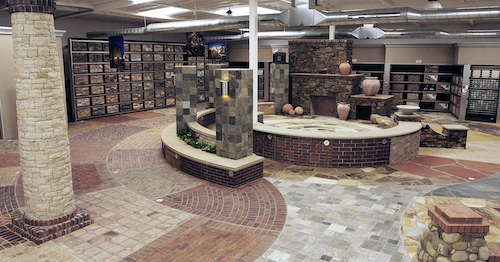 Just behind the back wall of Thompson Construction Supply's sales counter lies a Thompson Building Materials Design Center like this one. Ceaseless, enthusiastic cross-selling is a hallmark of Thompson's immensely successful business model.
Google it
As the Thompson profile grows, larger customers are noticing.
"Google has a $4 billion plan to lay fiber optic cable in every major city in the U.S. for super high-speed Internet," Dyck says. "They have been working with Ditch Witch to build a machine that can dig a narrow trench in the asphalt, right next to the curb. The machine will lay down the cable as it goes, and, since Ditch Witch is just down the street from here, we have been designing a pump that will refill that trench with an epoxy-modified cementitious material. Google is basically going to just drive down the street and lay fiber." (See www.googlefiber.com to learn more.)
The purse
The final piece of the equation is the money itself.
"Each new pump or forklift we sell costs between $35,000 to more than $40,000," Thompson says. "And we sell a tremendous amount of scaffolding too, and when you add it up, that's a few hundred thousand dollars per purchase. So we set up our own leasing company, TriStar Leasing, and we do all the financing for our customers. We'll finance their scaffolding, plaster machines, forklifts — and we'll even sell them the truck. We handle a lot of pre-owned equipment, too."
Now that the market is recovering, many contractors find themselves in the same boat, big on ideas but short on cash and manpower.
"When a market collapses and then comes back, three things are in short supply — labor, money and material," Thompson says. "We can take care of two of those, the material and the money. And contractors appreciate that; we help them step up and do the size of jobs that they couldn't do without additional financing and equipment. That's what we do."

From its beginning in 1962, Thompson Building Materials has formed a solid foundation for growth. As Ken Thompson (standing at left in the group of men in the photo above) added companies and customers to his growing family of complementary businesses, he has ridden market highs and lows, played to his strengths, expanded logically and kept cash-generating operations in house at every opportunity. The future looks very bright indeed.
Road work
Where does Ken Thompson see Thompson Construction Supply going next?
"There's no limit. There's a need for this type of business all over the country, so we'll continue to grow. But first we're going to make sure that we maximize our footprint here in Southern California and refine our businesses to the point where we are comfortable making the same move to Northern California, to Nevada, to wherever we want to take it. I don't see any end to it." CS