SCS: Feet on the Street
Service Construction Supply gets a jump on the recovery by putting more feet on the street.
---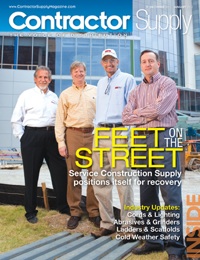 Service Construction Supply partners (L-R) Gil Roberts, Jr., Davis Bennett III, Terry Davidson and Rick Jeffcoat believe so strongly in gaining market share ahead of the recovery that they have been beefing up their outside sales force since early 2011.
By Tom Hammel, Contractor Supply Magazine
Coaching legend Vince Lombardi is credited with saying that "the best defense is a good offense," and while this is generally true in business as well as in sports, knowing how to make the best use of defensive teams is also critical to winning.
During the recent recession many companies relied on defensive measures to stay in the game, but there also comes a time to switch back to offense. For Service Construction Supply, that time is already here.
Based in Birmingham, Alabama, this four-store commercial construction and concrete supply distributorship made many defensive cost cutting measures to cope with the downturn, but as we will see, SCS has also gone back on the offensive this year.
Launched in 2000 by four partners, sales pros Gilbert Roberts, Jr., Davis Bennett III and Terry Davidson and operations specialist Rick Jeffcoat, Service Construction Supply (SCS) has had a strong focus on sales from the start. From an original branch in Birmingham the company grew to six branches. When the downturn hit, SCS closed its stores in Montgomery, Alabama and Panama City Beach, Florida. Today the company operates four branches; Birmingham, Elberta and Madison, Alabama and Columbus, Georgia.
Roberts, Jeffcoat and Bennett handle day-to-day operations. Davidson has been sidelined by a protracted illness but continues to help chart the company's course.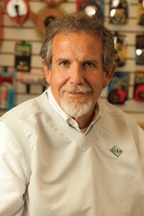 "We mainly cater to general and industrial construction and subcontractors — plumbers,
electricians HVAC and those types," Roberts explains. "We cross over some into MRO but probably 80 percent of our business is in general and industrial construction."
All four partners originally worked out of the Birmingham branch, but to balance staffing during the downturn, company President Gilbert Roberts Jr. moved to the Elberta store, which is within 20 miles of Alabama's once thriving Gulf coast.
"In 2006 we decided to buy this property and build this facility," Roberts says. "The building industry was unbelievable here. Baldwin County was the fastest growing county in the United States. They were going to build 4,000 homes a year here over a seven-year plan. There were 19 tower cranes building condos on one stretch of Orange Beach. Then in late 2007 it just dried up. Today I can take you to probably 25 housing communities with the streets curbed and guttered, the utilities in and light poles up but not one house."
What followed next was two years of cost cutting, closing two of the company's underperforming branches and trimming staff. Roberts and his partners credit the company's involvement in Sphere1 and ACDI with helping SCS find areas to trim.
"Belonging to groups like Sphere1 and STAFDA provides a sounding board for us to see how other companies like us are handling the headwinds," Bennett says. "Knowing you are not alone and that you are doing some of the same things they are doing to right the ship and keep things going forward means a lot."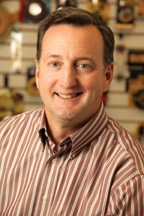 "I remember one ACDI meeting where everyone was comparing lists of things they were cutting and other measures they were taking to trim back, which is not a conversation you have in good times," Jeffcoat says. "It was nice to see we were doing some of the right things — or at least that a lot of us were doing the same wrong things to cut back," he says and laughs.
100 things we cut
Roberts only half-jokingly says he has a list of nearly 100 things that SCS eliminated, cut back or renegotiated. A few examples off the top of his head range from eliminating a free coke machine in the showroom to renegotiating business and health insurance. Dropping the company T1 Internet line in favor of DSL saved more than $1,400 a month. The company has also switched phone carriers from Nextel push-to-talk system to Verizon and smart phones.
"We decided to put our business insurance out for bid every two years," Jeffcoat adds. "We also finally put a ceiling on what we pay for health care for our employees, too. We used to pay 100 percent; then we went to 50. We grandfathered in our older employees. We also cut out our 401K match last year."
Service Construction Supply at a Glance
Founded: 2000
Ownership: Corporation
Branches: Birmingham 53,000 square feet), Elberta (22,000 square feet) and Madison (10,000 square feet), Ala.; Columbus (8,000 square feet), Ga.
Employees: 55, including 16 outside and 8 inside salespeople
Markets: Commercial construction; concrete supplies, wire mesh, rebar, tilt-up braces,
Key customers: Manufacturing firms, government and municipalities, general contractors, education, health care, military, plumbers, electricians, HVAC
Lead lines: 3M, Abesco, ADA Solutions, Advanced Drainage Systems, Albion, Allen Precision Equipment, Ansell, Beno/Gundlach, BlueLinx, BMI, BoMetals, Bosch, Buddy Rhodes, Calculated Industries, Capital Safety, Carnie Cap, Cemex, CEP, Cetco, Channellock, Chapin, Coleman Cable, Continental Western Corp, Crick Tool, Dayton Superior, Delta Jobox, Deslauriers, DuPont, DeWalt, Dow Corning, Eagle Mfg., Electro Tape, Ericson, Euclid, Generac, Hitachi, Husqvarna, Ideal, Igloo, Intertape, Kenwood USA, Kraft Tool, Krylon, Lackmond, Lenox, Louisville Ladder, Makita, Marshalltown, Marson, Master Lock, MAX USA, MK Morse, Motorola, Multiquip, National Gypsum, Nomaco, Osborn, Paslode, Quikrete, Silt Fence, Simpson Strong-Tie, Smith Paints, Trimble/Spectra Precision, Squincher, Stabila, Stihl, WD-40, W.R. Meadows, Wright Tool
Affiliations: STAFDA, Sphere1, ACDI, AGC, ABC, and local contractors' organizations
Web site: www.serviceconstructionsupply.com
SCS has also gone from company-owned vehicles to a monthly vehicle allowance for key employees and salespeople. That trimmed seven vehicles from the company books. The company has gone to a leasing arrangement for its large delivery trucks as well. Forklifts too are now leased rather than purchased.
"We also require all of our salespeople to have a DOT Class A license so they can drive any truck in our fleet; if we need them to get in a flatbed and make a delivery, they are qualified to do it," Roberts says.
Because of the distances between the partners' branches, they often hold meetings with GoToMeeting.com to save travel time and money. Roberts is a board member of ACDI and the association regularly uses the service to conduct remote meetings.
Ironically, one of the few things the recession didn't curtail was employee poaching by competitors. After losing two salespeople to a direct competitor, SCS was forced to institute noncompetes for all sales staff. No employee who leaves SCS may work for a competitor for 18 months or within 100 miles of any SCS branch.
Outsourcing to run lean
Part of the company's strategy for running lean and minimizing wasted labor has been to outsource some functions. For the past year SCS's controller function has performed by a remote employee who lives in and works from suburban Chicago.
Based on recommendations from other Alabama businesses, SCS has also outsourced its invoicing and mailing functions to Billtrust (www.billtrust.com).
"Billtrust prints and mails our invoices," Jeffcoat explains. "We want to do what we do well and if somebody else can do a piece of our business better than we can, then we want to pass it off to them. They get our invoices to our customers probably a day quicker than we could and we don't have to worry about doing any of the printing, stuffing envelopes and mailing. We get that work offloaded from our plates, our customers get extra benefits and the net effect is that it doesn't cost us any more money."
SCS has also hired on 48WS (www.48ws.com) to produce a comprehensive website to build awareness of SCS's capabilities and line card. Getting the word out is critical to SCS because the company carries such a broad range of products.
"Some of our competitors have a very narrow product mix — they may make one delivery to a job site at the beginning and then they are gone. But our goal on commercial jobs is to sell to every contractor and every trade on that job. We have products for digging the dirt right on through the job to the punch list. Our trucks are there on that job site from the beginning to the tail end. That's the best advertising — our own presence on the job."
Planes, Trains and Automobiles
Fortunately, although the housing market tanked and has yet to return, industry has survived.
"The Thyssen Krupp steel mill is projected to spend $2.6 billion in construction over the next 10 years," Roberts says. "And Austell, based in Mobile, got a contract to build 10 high-speed 'stealth' destroyers for the Navy over 10 years. They have two done so far."
Government, institutional, schools, healthcare and manufacturing projects have made the difference for many distributors, SCS included. Alabama, Georgia, Kentucky have long been home to major military installations and bases including Ft. Benning, Ft. Knox, Ft. Stewart, Ft. Campbell and the Redstone Arsenal. All continue to build and renovate.
Car makers have also made the South their home. Plants for Hyundai, Kia, Honda, Toyota, Mercedes and BMW are all busy and several are expanding. GE Aviation is also moving in near Auburn.
Schools, from high schools to expansions at Auburn and UAB (The University of Alabama Birmingham) are also underway, including a new football stadium at UAB.Healthcare is also injecting money into local economies. A new Children's Hospital in Birmingham is nearing completion and once it is finished its predecessor facility will also be renovated. SCS serves them all.
Moving on down the road
For a company not yet emerged from a severe recession, SCS has been remarkably busy in 2011.
Earlier this year, the company consolidated its Birmingham branch from two buildings and a separate storage yard into one 53,000-square foot leased facility with ample high-bay warehouse space, customer parking and room for growth. With help from a key customer, the company's truck leasing provider, some Labor Finders temporary workers and every able-bodied employee they could command, SCS moved all of its inventory, equipment and materials, assembled a new warehouse, tore down an old one, moved computer and phone systems — essentially over the weekend.
"We moved 63 tractor trailer loads of materials in three days," Roberts says proudly. "Rick and his crew set up the new building and Davis and I cleaned out the old one. We drove forklifts, my son drove on of the flatbeds and I worked all day in the yard getting bulk material moved over. It was amazing."
The new location is not only more customer friendly with ample parking and easy freeway access, it is far more efficient. One end of the building is set up for receiving, the other end is for shipping and the warehouse is in between. There is plenty of customer parking and room for a larger showroom. In 2012 SCS plans to increase the branch's existing showroom to roughly 2,500 square feet of floor space. Best of all, the new lease saves SCS thousands of dollars a month compared to its old one.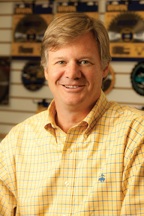 The company is also forging ahead with plans to upgrade its existing Infor FACTS distribution software system to the more robust Infor10 sx.enterprise suite.
"The Infor10 system has pretty much everything we need — customer relationship management, sales force automation and pricing matrixes all integrated into one system," Bennett says. "Although we think we do a pretty good job of that now, we will be able to manage all of those aspects of our business much better."
Training to win
SCS has also made a conscious decision to pursue training to help create an "added value" point of difference between its salespeople and competitors'. Combining concrete-focused ACDI training programs and residential- focused Sphere1 University courses helps make SCS salespeople "problem solvers" for their customers.
"This business is a partnership — between us and the vendor and the customer," Bennett says. "We all need each other and this recession has proven that more than ever."
"So we added a training component to our compensation plans this year," Jeffcoat adds. "When our salespeople complete electronic training programs they get paid extra money, and it's not an insignificant sum. They can earn several hundred extra dollars a month."
"We also give them bonuses for generating new business from formerly inactive customers. Both of those components — training and new account generation — are critical because otherwise you are just like everyone else out there. You've got to be a problem solver — you're not doing anybody a favor by taking an order. "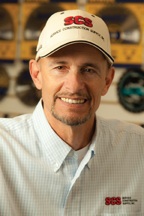 "We have added six employees this year, including three salespeople," Jeffcoat states. "That's a huge number considering the how many employees we have right now, but we feel it is the right thing to do. It's easy to cling to the little money that you are making and wait until things get better but we think that would be a mistake. That's why we've moved into a new facility, hired more people, invested in training and a new Web site — to get better at what we do."
All of this activity is designed to position SCS for growth — regardless of whether the
economy improves.
"My favorite saying is, "As long as your competitor is in business, there's always more business you can get," Roberts says. "There may not be more work volume out there but we can still grow our business. Next year may be another flat year in the commercial market, but we can still grow our market share and there's no better time to do it, especially if it is at our competitor's expense."
"I've been in this business 30 years and I've been through several downturns," he continues. "When the business is down, that's the time to grow and you do it by focusing on the expense side and the sales side. When people are cutting back because things are slow, that's when we need to be out there, hiring new salespeople if we need to and seeing new customers — because our competitors are not. That's the time to be putting more feet on the street." CS