STAFDA 2009 Session Preview: Showroom Design
Greg Gorman previews his new STAFDA guidebook on Showroom design and merchandising.
---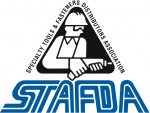 As a retail consultant for over 30 years, I have seen some good times and some that are challenging. Let's start by identifying these days and the next couple of years as an
opportunity!
Then the next steps for you, as business owners with a retail presence, are to create both a short list, and a longer one, that will best prepare your showroom for the business ahead! And YES, there is business to be sought!
By now you have most likely already identified and reduced excessive overhead costs, streamlined a few business and merchandise categories or practices, and behind the
scenes prepared for the next year and a half of better, yet challenging, times.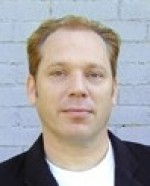 As retailers, you simply need to get prepared and apply solutions and upgrades that will separate you from the competition, engage your current and future customers, and in the end, increase sales. Your next steps should be focused on your showroom image or personality, branding identity, traffic flow and visual merchandising opportunities.
Let's touch upon a few main topics to spark some interest and get the wheels turning. What you will quickly realize is, that once you start the process and see the results, it will be contagious and you will adopt many merchandising and visual excitement practices as a part of the daily business plan.

First impressions — the right light
First, walk in the front entrance of your showroom, just like a customer, and evaluate what you find. Here's the short list of suggested improvement areas common to your industry.
Lighting becomes an extremely important support and sales tool in retail. We all understand that it is necessary so that there is some general illumination on the showroom and non-sell areas. Adding light sources not only makes the space more inviting, but it can direct and control how a customer subliminally navigates through the space as well.
WHEN AND WHERE
Showroom consultant Greg Gorman will present a preview of the new STAFDA workbook, Showroom Design & Merchandising, Sunday, Nov. 8 from 1:00 to 2:30 p.m. This presentation will repeat from 3:00 to 4:30 p.m.
Strategically installed track lighting along walls and down the center aisles highlights key focal areas, attracting the customer's eye to merchandising opportunities and key branding or signage messages. These add a much-needed opportunity for you as the retailer to control where the customer focuses and what they see when they do. You are basically identifying key areas and educating the customer.
Other basic yet powerful tools are pendant-type light fixtures installed directly over the main service counter area. This practice immediately makes some very strong and powerful statements. First, it directs the customer to the main business, or sales floor office support hub. The lighting tells the customer that this area is important and, once arriving at that destination, they experience an improved light level to best focus on product information, sales catalogs, product or hardware evaluation and most importantly, making a purchase.
These pendant lights should be something that visually makes a value and quality statement. Have some fun picking what will work best for your situation in terms of scale of globes or shades, types of light fixture materials, finishes and colors. Just as important, install the pendants seven feet above the finished floor and two feet apart, on center, over the middle of the counter from front to back.
Back to the track lighting again, it is also extremely important to wash the rear wall behind the counter with a minimum of a four-foot section and (3) adjustable track heads. Now this area is a brightly enhanced customer magnet and a main focal in the showroom clearly identifiable from most sight lines in the store — not to mention visible as soon as the customer enters the showroom.

Counter moves
Service counter placement in the showroom deserves a lot of consideration and, in many cases, a mandatory relocation. Let's look at a couple of examples and see where your showroom falls.
With the counter as close as possible to the entrance, the customer that needs assistance will definitely get there quickly. However, they will hardly ever experience much more than the counter and a very small part of the showroom. This is obviously not what retailers need or desire in customer behavior. Customers need to be exposed to as many aspects and merchandising opportunities as possible to increase impulse sales and educate them in what your showroom offers to meet their current and future needs.
When the counter is in the rear of the showroom, the customer is now exposed to freestanding merchandising opportunities on the sales floor and the endcaps of fixture runs, both on the way into the space as well as when they are exiting. This is why convenience stores and gas stations locate soft drinks in the rear of the space and grocery stores place dairy and the deli toward the back. A vast majority of customers enter with something specific in mind and do not even consider anything else.

Signposts to profit
Another helpful and educational addition to any showroom is the use of signage and graphics. A well-thought-out and prepared signage program directs, educates and even entertains the customer.
When it comes to signage, most vendors will provide free branding to retailers. Just keep in mind that free isn't always appropriate. Your program needs to be consistent with materials, colors, sizes and content. There is a complete hierarchy that comes into play in order to have a successful signage program.
While this short article cannot include all areas, it can highlight the most important to consider.

Consider the customer
In closing, I have used the word "customer" numerous times in this article. It may be your showroom, but it is there to support the business driven by the customers and assisted by the employees.
Soon, STAFDA will publish its new Showroom Design & Merchandising Workbook. In the chapters are specific suggestions and ideas on how to not only improve your merchandising opportunities, but to also better enjoy your showroom and understand visual improvements.
I will also be discussing the book in my seminar at the upcoming 33rd Annual Convention & Trade Show in Atlanta. If this article has struck a nerve, plan on attending the
seminars and learning important new merchandising and visual excitement trends. I hope to see you in Atlanta! CS
With over 30 years retail design and merchandising experience, Greg Gorman is a sought-after author and consultant. To learn more on how to improve your business, attend one of the seminars and consider purchasing the new STAFDA Workbook. Gorman can be reached at 636-579-0786.