Social Media in B2B Marketing
Is there money for distributors in Facebook, Linkedin and Twitter?
---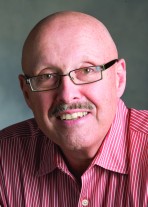 John Sonnhalter
By John Sonnhalter
For those of us old enough to remember the advertising industry in the early '90s when the Internet came along, the belief was that the Internet was the "holy grail" of marketing and everything else would fall by the wayside. Here we are in 2009, and most of the tools we used then are still in use — magazines, direct mail, PR, etc. What the Internet did give us was more tools to communicate our messages; e-mail blasts, forums, webinars, etc.
The Change in Media Tools
Before the Internet, many of us used to practice another form of B-to-B marketing, belly-button-to-belly-button, where we actually sat down with a customer or prospect and had a conversation. Unfortunately in today's busy world, people don't have time for such encounters; however, social media allows us to begin the engagement process in a virtual world. Hopefully, as we build a relationship, we can ultimately have that face-to-face just like the good old days, and ultimately it will result in sales.
Today, as social media usage increases substantially each month, marketers have found a way to use these popular sites as channels to reach target audiences.
Social media allows the audience to reach us and find information about particular products or services as well. It's no longer a one-way conversation. Social media sites allow us to interact with each other. They allow us to engage each other and start conversations and relationships. Web 2.0 allows customers to participate in dialogs, forums and surveys making their opinions heard and known, when prior to this, might not have been possible. We as marketers should be happy about this as it affords us valuable insight into the minds of customers – now, you can ask questions, listen and respond.
Social Media's Impact on Branding
The brand that a marketer is selling is not merely a logo, a package or a sign on a wall. A brand is not what you want it to be or even the definition you give it, a brand is what your customer says it is. Quite simply, a brand is how your audience feels about you. It's what they say about you when not encumbered by advertising promotions or by paid media.
Social media is the most powerful set of branding tools that has ever existed for connecting with customers on an emotional level. On social networking sites, people interact with one another on a personal level. They engage with others who have the same interests and opinions. Through these conversations, people begin to trust social 'friend's' opinions. Social networking is flooded with established experts in almost all industries, so when one of these experts says they just found the best tool in town for a plumbing job, you believe them more than you would believe a typical advertisement.
What better way to receive an endorsement for a product than from a trusted friend? And that is what social media is all about. It's a simple idea and it works.
For this reason, marketers need to rethink the way they communicate to customers and prospects. They need to quit selling and start listening and social media offers that opportunity.
According to the latest research by Nielsen Online, social networking's popularity is substantial; it is now even more popular than e-mail.
E-mail: Today, 66.8 percent of Internet users use social media; only 65.1 percent use e-mail.
YouTube: In March, YouTube reached 100 million monthly views in the U.S. Three billion videos were viewed on the site. YouTube will serve 75 billion videos to 375 million unique visitors in 2009.
Facebook: Has grown from 100 million to 200 million users in less than eight months. If it were a country, it would be bigger than Brazil.
MySpace: With only 54.1 million unique visitors, MySpace is now lagging Facebook.
Twitter: Is growing at a crazy rate. It grew 76.8 percent in one month (February - March 2009). Its yearly growth rate is 1,382 percent. Twitter has seven million unique visitors a month.
The Future
Social media isn't a phase and isn't going away. Social media has grown substantially in the last few years, yet it only continues to expand. It gains millions of new users each year. Each day more businesses and customers are joining and utilizing social media. Forrester Research in a recent report, "Bold Predictions on Social Computing in 2009," highlighted trends that will be game changers in social media down the road. Among the highlights:
Social technology becomes universal - "by the end of 2009, more than 85 percent of U.S. online consumers will be reading or interacting with social content."
New technologies will arise that will allow platforms including e-mail, Web, and mobile devices to connect with communities, and brands will begin to integrate social applications with traditional marketing campaigns and revise campaigns based on social feedback.
Static advertising will give way to the flexible marketing campaigns.
Bold Predictions
B-to-B marketers need to focus on social media just the same as other industries. In a survey that focused on the design/engineering and technical job markets by Global Spec, the numbers showed that the B-to-B segment is online. The survey highlights:
83 percent found suppliers online.
81 percent place their product specs online.
79 percent use the Internet for research.
67 percent request quotes online.
66 percent compare products across suppliers.
74 percent of engineers visited six or more related sites weekly.
56 percent spend six hours a week on the Internet.
21 percent spend 12 hours or more on the Internet.
The numbers don't lie; customers, suppliers and distributors are online. Social media is the new instrument to reach these audiences, another tool in the marketing tool box. B-to-B marketers need to embrace the change and realize those that are early adopters will become market leaders using social media in the future.

John Sonnhalter is the founder of SONNHALTER, a marketing communication firm founded to serve the business-to-business community. He is in charge of new business activity and is responsible for the agency blog and social network presence. You can reach John at 440-234-1812. Visit the Web site: www.sonnhalter.com.