Leading Ladies: Deb Williams
IDL/Techni Edge's vice president looks at life after acquisition.
---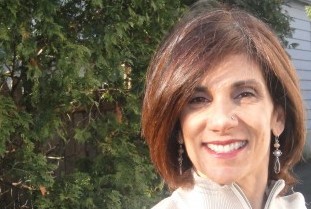 There comes a time in every family company when the question arises: Do we hold or sell? As a second-generation owner of Techni Edge, Deb Williams could have easily succeeded her father as head of the company. She knew the business inside-out, worked in it since 1985 and was well-known and highly respected in the industry. However, Williams increasingly thought that selling to or merging with a partner would offer better long-term prospects. In October 2008, she presided over the acquisition of Techni Edge by IDL Tools.
"The timing was right – both for the business and for the family personally," Williams explains. "I had been thinking about, off and on, partnering or merging for a couple of years. I had seen a lot of companies grow stronger by merging or getting acquired and thought it could be a good thing for Techni Edge, both as an exit strategy for my dad, and as an opportunity for the company to continue to thrive. With IDL, the stars lined-up."
Almost immediately after the acquisition was finalized, the financial markets went south, demand cratered and businesses suffered. However, former back-burner concepts from the family business like Lean Manufacturing had already became hot imperatives with the IDL team. Merging of the companies and work forces on the cusp of a recession increased the urgency of these projects.
Leaning into the Wind
As part of the Lean process, Techni Edge moved its raw material staging and inventory facilities into the same building as production. Before, materials and raw components moved back and forth between separate facilities.
"We redesigned production lines, consolidated facilities, changed order processing, improved customer service, applied Lean concepts to our processes by focusing on work in progress, because we wanted to be able to ship as soon as an order came in. We focused on moving new work into production cells right away. Reducing the amount of time it took to get the order out the door was critical, and very helpful, too."
Inventory management got lean, too. Williams and her team worked with vendors to create just-in-time supply systems to enable just-in-time manufacturing. They slashed stock, reducing inventory levels in some cases from a year's worth of material to 45 days or less.
"When we were a family business, we were always very fat on inventory. But with the merger and the worsening economy, it became much more crucial to purchase right. We itemized a bill of materials and inventoried every product; from wrappers and labels to the boxes and actual products themselves. That was a very helpful process that taught me a lot, and it continues to be so today."
In addition to reducing raw material days-on-hand, Williams and her team implemented procedures to track inventory levels and avoid stock-out situations. These processes allow the company to reduce inventory levels and increase turns while continuing to produce "cutting edge" products.
The combined company not only has leaner, more agile production capabilities, but also has a "hybrid" marketing team comprised of members of Techni Edge and IDL Tools. This is generating new approaches to the challenges of marketing blade and knife products.
"Because a lot of our products fall into the commodity category, marketing is critical to our success. We are creating new value packs and promotions, exploring creative packaging and developing brand new products. It's fun."
Just as IDL TechniEdge is exploring new products and markets, Williams urges distributors to do the same and look for new opportunities beyond the products & brands they have traditionally purchased.
"Distributors can tend to cherry-pick specific lines or brands for one or two items, but today it is more important to look more broadly at companies and lines," she advises. "In addition to enhancements to existing items, doing so might also open-up avenues and related products that can complement what distributors already sell and that can potentially help them realize opportunities they haven't looked at before."
Williams has also learned not to fear the journey.
"Transitioning from a family to a more traditionally structured business has helped me grow professionally," she says. "And the company is growing too. I'm very pleased with how the acquisition has been handled and with the potential it is giving us for future growth. It was a good move and a great opportunity for the company to continue to thrive and to manufacture in the United States. I take great pride that we were able to make sure something my dad started would continue to operate and prosper. Additionally, it makes me very happy to look out over the floor and see all the people and the machinery in operation — more than I've ever seen before under our roof. It just feels good." CS
Deb Williams can be reached at 201-641-7776 x16; e-mail: debwilliams@IDLtools.com, or via the Web sites: www.techniedge.com and www.idltools.com