NetPlus Alliance
NetPlus Alliance is the fastest growing buying group in North America. Here's why.
---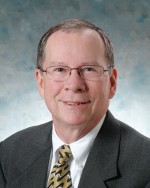 NetPlus Alliance was formed in 2002, yet it has grown to over 380 distributor member companies, 140-plus suppliers and over $5 billion and counting in buying power today. How NetPlus did this in such a brief time is simple, or rather, simplicity.
At first glance, NetPlus Alliance seems new to the distribution channel, but it has a long provenance. NetPlus president and founder Dan Judge has more than four decades of experience in the channel as both a distributor and buying group director, including a stint as director of ID ONE, the first buying group for industrial distributors, from 1993 to 2000, when it merged into Affiliated Distributors (A-D).
Long membership in the National Cooperative Business Association gave Judge a deep knowledge of trade and buying group best practices. From this accumulated knowledge emerged the NetPlus business model, which can be described in two words: simple and inclusive.
Unlike the exclusive-territory model used other distributor buying groups, NetPlus Alliance has no geographic restrictions: even distributors located literally next door to each other can join NetPlus. Although this might seem at first to offer little incentive for distributors to join, experience tells Judge otherwise.
"It really doesn't matter if you have multiple distributors in the same town," Judge explains. "My experience with distribution is that while we may have members in the same town, their business models and customer bases are different enough that they don't really compete with each other as much as they might think they do. Having multiple members in a city or location has really never been an issue with either our distributors or our suppliers."
Benefit Number 1
Judge sees buying power as the primary benefit of buying group membership. NetPlus, he notes, has grown to $5 billion in purchasing power today.

"We manage the pricing and rebate elements for distributors who individually could not do this on their own," Judge says. "Some large distributors can negotiate rebates on their own, but for the bulk of our members that is not the case. Even some of our fairly large distributor members still like us to be their negotiator for less critical product lines. They will negotiate their really big deals but let us handle their small and mid-sized ones."
In addition to buying power advantages, the NetPlus rebate program allows distributor members to increase net profit margins, which Judge sees as critical.
"Depending on the rebate level, a distributor can grow his product line net profit from 1 to 3 or 4 percent, which can have a major impact on his bottom line. We encourage distributors to reinvest that money in their business and grow it by taking on new product lines from NetPlus suppliers."
The proof is in the reports. If a buying group is not delivering new business or business above what the economy is doing, then that group is not doing its job, he says flatly.
"Through 2008, we averaged about 17 percent same-store sales growth ­— after we stripped out new suppliers and new distributors. So we are delivering real growth to our suppliers."
2010: A Year of GAIN
As NetPlus shared the pain of its membership over the last couple of years, it began looking for ways to help. That has taken the form of GAIN, a new program for 2010 designed to drive sales for distributor and supplier members.
"We ran a target program in 2008 called GrowthPlus," he explains. "If a distributor took on a new line and did $15,000 in purchases that year, he could earn a bonus rebate of $500. At the end of the year, we reviewed the program and found that the distributors who tried it bought an average of $40,000 per new line. Not only did they take on a new line, they really grew the business.
"This year we worked on how to parlay that into something really significant, and we came up with GAIN. We have tiered the program so distributors of all sizes can earn a GAIN bonus. For example, if a distributor adds a new product line and buys $5,000 from that supplier during the year, he will earn a GAIN bonus of $250. And it tiers up to $1,000 for $25,000 in purchases. And there's no limit to the number of GAIN bonuses they can earn."
NetPlus Alliance
Year founded: 2002
Distributor member companies: 382
Distributor Branches: 1,517
Distributor Annual Sales: $5 Billion +
Supplier members: 130
Business service members: 12
Headquarters: 32 Professional Way, Lockport, NY 14094
Phone: 716-438-2014
Fax: 716-439-4347
Web site: www.NetPlusAlliance.com
To improve the odds of success, Judge is actively helping suppliers target potential distributors, mine the NetPlus databases for matches, conduct surveys and do direct- and e-mail blasts to targeted distributors. NetPlus is even participating in joint calls with supplier salespeople.
"The object is to build new business for everyone," he says. "And we are offering our suppliers the option to match that, either in whole or in part, so a member can potentially earn $2,000 in bonuses by taking on one line and doing just $25,000 in purchases.
Judge is optimistic not only that GAIN will prove highly profitable but also that 2010 will be a much better year for NetPlus Alliance members. This includes growing the group even larger.
"We plan to continue growing," he says. "We don't have any limit on the number of distributors who may join." CS