Economic Update 2010: Alan Beaulieu
Economist Alan Beaulieu presents his annual report on the nation's economy.
---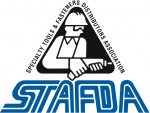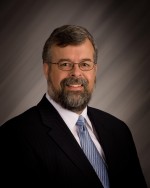 WHEN AND WHERE
Economist Alan Beaulieu will present his Economic Forecast from 9:00 a.m. to Noon on Sunday, Nov. 7. A continental breakfast from 8:30 to 9:00 a.m. will precede this session.
"Ball of Confusion" was a great song from the Temptations, but it is a tough environment in which to manage a business. But this is exactly what we have now as the country endures daily stock market gyrations, waits for mid-term elections and bounces from one piece of economic news to the other. I don't know if you remember, but there is a line from that song stating that politicians think that more taxes will solve everything!
The more the world changes, the more it stays the same…
The economic news seems depressing – stagnant high unemployment, limited credit, diminished wealth, a soft construction market with high vacancy rates and too much
inventory, consumer debt, rising national debts and deficits raising the specter of higher taxes/fees — and a national leadership that appears to be short on options for what to do next.
The question that continues to rattle around is; "Will this recovery last?" The short answer is "Yes." The follow-up question is, "What about a double dip?" My firm, the Institute for Trend Research (ITR) has consistently said, "A W-shaped recession is not in our forecast. An unusually mild recovery is." Dr. Ben Bernanke of the Federal Reserve Bank now seems to agree with ITR.
We feel confident that the U.S. and global recovery is sustainable as we move through 2012. Yes, there are real dangers out there that threaten our well-being, but we have taken them into consideration when putting together our forecast. The leading indicators, extant economic activity, consumer trends, the nascent improvement in state tax revenue and our cyclical theories offer a view consistent with a mild recovery in North America.
This recovery will have many bumps and some bruises along the way. Be proactive anyway. There are excellent opportunities to gain market share at this point in the business cycle.
Despite high unemployment, Retail Sales are gaining. Consumers are shopping again and for more expensive items. Americans are also cleaning up their balance sheets; savings as a percentage of disposable personal income are running around 6.5%, even while credit borrowing declined by over $16 billion in May and June. Add to these savings the fact that U.S. businesses are estimated to be holding more than two trillion dollars in reserves. Count on both sectors to use up some of that cash over the next two years.
Housing prices in most major markets have reached their nadir and mortgage rates are at historic lows, making this the most favorable housing market in decades. Even without a tax credit, look for enough consumers and speculators to jump off the fence and get into the game. Non-defense Capital Good New Orders are rising at a healthy clip, which is a sign that businesses are purchasing equipment.
The recovery in Housing Starts is probably better characterized as a cessation in decline. The trend is definitely flat and it is likely to remain that way through the rest of this year and into 2011. We are not expecting another round of rapid price decline or another crash for builders to live through. Profitability at this level means you will be profitable in the coming quarters if you are selling into this industry.
Home Improvement Construction Spending has risen to $119.4 billion (12 month total), up 3.1% over the same time last year. The internal indications are that home dwellers will continue to spend money on existing homes. STAFDA members should be looking to the home improvement market in their marketing plans given that Home Improvement now accounts for nearly 50% of all new private residential construction.
The commercial construction market will be on the tail end of this economic recovery. While housing starts and retail sales are seeing improvement, office vacancy rates, at 17.4%, are at a 17-year high and net absorption of office space remains negative. The glut of commercial real estate is leading to low levels of new construction that we expect to persist into 2011. The recovery will come in commercial real estate and we expect the vacancy rate to come down next year, but this market will certainly lag behind most other areas of the economy.
What should businesses be doing at this phase of the business cycle?
Be entrepreneurial. Entrepreneurs work smartly and creatively. They also work hard and don't let others tell them what they can't do. They set measurable goals and reach them.
Move quickly and decisively. This is a time of change and change brings opportunity and growth – for those who seize the day. Exhibit a "can-do" attitude. Use the uncertainty that exists to your advantage.
Don't be self-limiting. Look for new opportunities. Don't say, "That's not our market." Instead, ask, "How can I get into that market?" Don't state, "We don't have the right person." Instead, declare, "Let's go out and get the right person."
Know your break-even point. Be keenly aware of your break-even point. If credit is limited, focus on organic growth. Review your cash flow statements regularly and adjust your pricing, budgets, expectations and profits to maximize results. Know the sales levels needed to be profitable given your current cost structures. Coming off historic lows that reduced overhead costs, the break-even point may be a lot lower than it was and the margins on each product and service will differ from what they were.
Make acquisitions. Coming out of this downturn, many business owners are tired and discouraged — especially if they are short on cash. They may have a fundamentally healthy business but they face an uphill battle financially. If you make them an offer, they just might accept, and you can make a lucrative deal.
Warren Bennis, an expert on leadership wrote, "Managers look at the bottom line. Leaders look at the horizon." What do you see? CS
Alan Beaulieu is president of the Institute for Trend Research, senior economic advisor for NAW (The National Association of Wholesaler-Distributors) and STAFDA's designated economist. Visit www.ecotrends.org.