STAFDA 2010 Session Preview: Bob DeStefano — Build an online marketing machine
Build your Web site to do what it was meant to do — make money!
---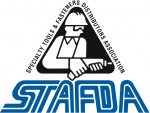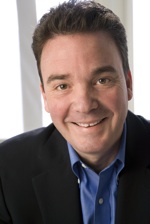 WHEN AND WHERE
Online marketing expert Bob DeStefano will present "How to Build an Online Marketing Machine" from 1:00 to 2:30 p.m. and again from 3:00 to 4:30 p.m. on Sunday, Nov. 7.

Sure you have a Web site, but are you turning enough visitors into leads for your sales funnel? Your answer can be the difference between a Web site that is a money-maker and one that is nothing more than a glorified brochure.
If your Web site is not your most powerful marketing tool, then you need to build an Online Marketing Machine, which is an integrated approach to achieving online marketing results. An online marketing machine leverages the following components to continually generate new business, strengthen relationships with customers and maximize the results from your marketing investments:
Customer-focused Web site — to serve the needs of your customers and generate leads
Search engine marketing — to attract motivated prospects that are searching for your products and capabilities
E-mail marketing — to nurture relationships with customers and generate repeat Web site visits
ROI measurement — to measure the results and ROI from your online marketing initiatives
The following sections describe each of these components in detail, while providing ideas and tips you can put to work immediately to build your online marketing machine.
Customer-focused Web sites
This may sound like a ridiculous statement, but all too often, companies do not design their Web site for their customers. Rather, they take an egocentric approach to Web design, more interested in talking about themselves and their products instead of serving their customers' needs. If your Web site does not serve your prospects and customers, then it is not serving you either.
A customer-focused Web site puts your customers at the center of your online offering, while making it easy for them to do business with you. At the same time, a customer-focused Web site is aligned with your company's overall business strategy and marketing objectives. And, most importantly, a customer-focused Web site produces results — leads, sales and profitable long-term customers.
How to Create a Customer-Focused Web site
So, how do you make sure your Web site is customer-focused? The following tips will provide you with ideas for designing a Web site your customers and your sales people will love.
Clearly identify your niche customer audiences — The first step is making sure you know who your most profitable customers are. Identify your niche customer audiences by industry, application, geography, job function or role, demographics and psychographics.
Understand your customers' needs and motivations — Think carefully about your customers' motivation for visiting your Web site. What are they looking for? What do they hope to accomplish?
Offer content and features that address the needs of each customer audience group — Based on your target market's motivations, offer content and features that speak to the needs of your customers and provide the solution they are seeking.
Don't treat your home page like a "book cover" — Is your home page a static book cover, or is it a welcoming and useful entry point? Your home page should serve as a timely digest of your latest information and guide your customers to information that can best help them.
Educate and become a trusted resource — Your Web site should not just sell — it should also educate. Complement your product information with valuable educational content to turn your Web site into a helpful resource center.
Have a conversation with your customers — Make sure you connect with each visitor by taking a friendly, conversational tone in your copy. In addition, avoid using company jargon, internal product codes and other information that make no sense to your customers.
Make it easy for prospects to take action – Don't rely on your Web site's "Contact Us" page as the sole method for generating leads. Pepper every page with relevant "calls to action" encouraging customers to take the next step.
Search Engine Marketing
According to research, over 80 percent of customers begin at a search engine like Google when researching products and services online. So, it is critical for you to integrate search engine marketing into your marketing mix.
Simply defined, search engine marketing helps ensure your company's Web site is presented at the top of the search results when people are searching for your products and capabilities. There are two types of search results you see when you search on Google: the organic results and the paid results.
The organic results are the primary results that are clicked on by 75 percent of searchers. Your Web site's ranking in the organic results is determined by its relevancy (how relevant your Web site is to the search term) and its link popularity (how many popular Web sites link into your Web site as a resource).
The paid results, also known as pay-per-click advertising, are the sponsored links presented next to the organic results. When you run a pay-per-click ad, you will only be charged when a searcher clicks on your ad and visits your Web site. The more you agree to pay per click, the higher your site will rank in the paid results — managed through a 24x7 online auction.
How to Conduct a Successful Search Engine marketing Campaign
To take full advantage of search engine marketing and outshine your competition, put the following ideas into practice:
Identify your most profitable keyword phrases — Brainstorm about terms your customers use when thinking about your products. Then, turn to keyword research tools, provided by Wordtracker and Google Adwords, to create a list of relevant, highly searched terms.
Optimize your Web site's content and coding — Skillfully write your Web site copy to effectively use these phrases in a relevant fashion. Next, focus on your Web site coding and use your phrases in page title tags, heading tags, directory names, file names, alt tags and meta tags.
Attract quality links to your Web site — Link building involves gaining links to your Web site from other quality Web sites. The more quality inbound links you have, the higher your Web site will rank. Look for opportunities to build your link popularity over time.
Run a results-focused paid search campaign— When advertising in the paid results, tie your bidding strategy to business results. Think cost-per-lead and cost-per-sale, instead of just cost-per-click.
E-mail Marketing
E-mail marketing is an important component of an integrated online marketing strategy that leverages permission-based electronic communications to nurture relationships with customers and prospects, generate leads and sales and enhance customer retention.
A monthly e-mail newsletter offers you an opportunity to build an ongoing, interactive dialogue with your customers and prospects on a measurable, cost-efficient basis. By sending timely articles that solve current business problems, you show your customers that you understand them and their needs. This repeatedly reinforces their importance to you and builds their trust in your company.
How to Nurture Relationships with an E-mail Newsletter
To make your e-newsletter a "must-read" and a valuable nurturing tool for your business, leverage the following best practices for managing a successful e-mail marketing campaign.
Build your list and gain permission — Offer your e-newsletter sign up on every page on your Web site. Also, any time you speak with a customer, ask if they would like to receive your e-newsletter.
Create compelling e-newsletter content — Focus your articles less on your company and more on the actionable ideas and best practices your customers can put to work.
Entice readers to take action — Make your e-mail newsletter 80 percent educational and 20 percent promotional. While the majority of the newsletter is educational information, the sidebar can present a relevant promotion or offer.
Adhere to a regular schedule — The most effective company newsletters are sent out on a monthly basis. Also, send it out roughly the same time each month so your readers will know when to expect it.
Use an e-mail campaign management system — Do not use a personal e-mail account. An e-mail marketing campaign management system will help you automate the entire process.
ROI Measurement
Marketing is fast becoming a results-driven discipline. Gone are the days when you can execute a marketing campaign without tying it back to bottom-line results. ROI (return on investment) needs to be as fundamental an ingredient in marketing as it is in finance, sales, R&D or any other strategic department in your company.
ROI Measurement allows you to measure the success of every aspect of your online marketing machine to prove your success from past efforts, as well as improve your success in the future.
How to Gauge Marketing Results with ROI Measurement?
To make sure you measure what matters and gauge the success of your online marketing machine, leverage the following ROI measurement best practices:
Measure the success of your Web site — A Web Analytics
system will show you where your most profitable Web traffic is coming from, what products and information they are looking at and what 'calls to action' are generating the most leads.
Measure your organic search engine marketing success — Monitor your Web site's ranking in the search results for your most important keyword phrases and the traffic you are generating.
Measure the results from your paid search campaign — Harness Google Analytics to track the cost-per-visit, cost-per-lead and cost-per-sale for all of your pay-per-click ads.
Measure the results from your e-mail marketing — E-mail campaign management systems provide great reports that track the key metrics to measure your e-mail marketing success.
Free Web site Analysis for STAFDA Convention & Trade Show Attendees
Interested attendees can spend some one-on-one time with Bob to get an expert's opinion on how to turn their Web site into a money maker. Bob will provide you with a custom 40-page Web site analysis that will detail specific recommendations on how to transform your Web site into an online marketing machine.
To request your free Web site analysis, call 1-877-786-3249 x3 or visit svmsolutions.com/analysis.