STAFDA 2012 Session Preview: Take Absolute Control Over Time and Everything Else That Matters
Joe Ellers, JoeEllers.com
---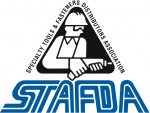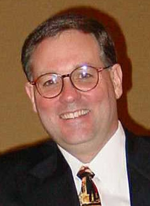 Joe Ellers will present "Take Absolute Control Over Time and Everything Else That Matters," from 1:00 to 2:30 and again from 3:00 to 4:30 p.m. on Sunday, Nov. 4 in the West Building of the Orange Country Convention Center. Check on site for room assignments.
Absolute Time Control — Want to sell more? Spend more time selling.
If you listen carefully, you can hear the sands of time rushing through the hourglass of your life. It passes quickly. What are you doing with your most precious asset?
Time management is one of my favorite topics. You can read about it, study it — in fact you can spend your time studying about how to spend your time.
In sales, there is nothing more important than time. You start with a very finite amount of usable sales time. Generally, this would be from around 8:00 - 5:00 Monday through Friday on non-holidays. Multiply 45 hours times 48 weeks a year and you get 2,160 hours. (I am being generous here because I am only subtracting out two weeks of vacation and ten other major holidays. You know we really don't start with that many days.)
Then you begin subtracting. Many salespeople tend to not schedule sales calls on Monday mornings — at least until 10:00 a.m. (-90 hours). A lot of salespeople do not schedule lunch appointments (-360 hours). A lot of salespeople do not schedule calls on Friday afternoons, or any calls after 3:00 p.m. (-90 hours). A lot of salespeople do not schedule their first call of the day until 9:00 and almost never schedule calls at 4:00 (-360 hours).
By the time you have made those subtractions, you are down to a sales year of only 1,160 hours, or 145 sales days, or about 12 days per month. Some things you can't control; drive time, waiting time, on-hold time, internal meetings time, training time. How many additional days do these things subtract from your available sales time? Other things you do have some control over — travel time (when, if not, how much); planning time, reporting time, doing-anything-other-than-what-you-know-you-need-to-be-doing time. How many days a month do you lose here?
We all know that the most valuable time a sales professional has is when they are speaking with a customer — and trying to facilitate a buying decision. Anything we do during those hours, other than that, has less value — especially if you get paid on commission.
Ok, so now we've defined the problem and you know that there isn't a lot of time to waste. To be the absolute master of your time, you have to have the right amount of time allocated to accomplish the important parts of your sales job. So, let's put together a list of the kinds of things that you need to spend time doing.
To help you with your time mastery, begin allocating your time based on the following sales planning approach. Generally, there are only four major ways that you should spend your time:
Providing service to your existing customers.
Re-selling things already sold to existing customers.
Selling additional things to your existing customers.
Selling to new customers.
These different approaches are laid out, very simply, in the following table.

Note that there are four boxes. Each represents a different way to use your sales time. Let's look at each one — with an eye to how you use your time.
Box 1: This is the place where most salespeople (sadly) end up spending almost all of their time — the customer service box. There's nothing wrong with spending time in this box; the problem is spending too much time here.
Box 2: There are two different definitions of "new" for this box:
A) Selling another product into an account where you already make sales, or B) selling a brand new product or service that your organization has never sold — into an existing account.
Box 3: This is the box where "prospecting" comes into play. Sales in this box are products or services that your organization has always offered — to new customers.
Box 4: The hardest sale that you ever have to make is to sell a product or service that your organization has never sold to an organization that you have never sold anything to.
To have absolute time control, you have to begin with a key understanding: What percentage of sales need to come from each of these boxes?
The first thing to do is to fill this chart out for your territory. For the upcoming year (or, what the heck, the balance of this one), fill this chart out. You can use dollars, percent or units — but you need to have a very clear definition of your mission. To do this, you need to think about a few questions. First, what is your goal? If you sold $1 million last year and you need to grow by 20 percent, your goal is $1.2 million. Second, where should those sales come from?
Begin by deciding how much repeat business you can normally count on. Do you retain 80 percent of your sales year-over-year? If so, using the example above, you could put $800,000 in box 1. Looks great, but you still need $400,000 to accomplish your goal.
Now comes the key question, where should those sales come from? Is it best for your territory to get your growth from existing customers (selling more products/services into your existing accounts)? What percent should come from new accounts (box 3)? And finally, what percent should come by selling brand new products to brand new customers (box 4)? Look at the hypothetical example below:

If this is the plan you came up with, you can see that it begins to drive the way that you use your time. For example, look at the sales budget for sales to new customers (box 3 + box 4). In this example, we have $250,000 — which is about 21 percent. At an absolute minimum, this would mean that you would need to spend a minimum of 20-plus percent of your week calling on new customers. That's a minimum of 8 hours, every week, to have the right amount of time budgeted to accomplishing this goal.
Or look at the goal established for box 2. If the goal is to sell at least $100,000 of additional products into existing customers, that is about 8.33 percent of the budget — or a minimum of about three-plus hours, every week, that you need to spend trying to make those sales. Too often, salespeople allow themselves to spend way too much time in box 1 — at the expense of accomplishing the game-changers that only occur in boxes 2, 3 and 4.
Absolute time control is:
Understanding how much time you really have.
Changing your habits to "add time back."
Doing non-core sales activities outside of prime selling time.
Having real goals that drive your activities.
Holding yourself accountable for spending the right amount of time to accomplish your goals.
Take stock of how you use your time. Make a chart for one week of the time you actually spend talking to customers (on the phone or in-person). How much of that time is actually spent trying to sell something? Not 100 percent, I bet you.
If you want to sell more, spend more time trying to sell. What would happen to your sales if you moved from 12 days a month to 14 days a month actually trying to sell. That's an extra 16 percent in sales time which just might translate into an extra 16 percent in sales commission. Think about it. CS
For up-to-the-minute STAFDA Convention news and exhibitor listings, visit www.stafda.org.
Joe Ellers is a veteran sales consultant for the distribution industry and the official sales consultant for STAFDA. Ellers will show attendees how to replace tired generic "time management" practices with ultra-targeted sales time control methods.
MORE INFO: www.JoeEllers.com