STAFDA 2012 State of the Industry Speaker
Jim Fall, Business and Operations Director, U.S. Market, Industrial Adhesive and Tape Division, 3M
---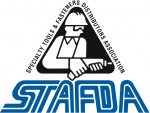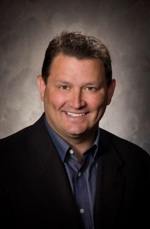 Jim Fall, business and operations director, U.S. Market, 3M Industrial Adhesive and Tape Division will present the Associate State of the Industry Address during STAFDA's General Session, which begins promptly at 8:30 a.m. on Monday, Nov. 5 in Orlando.
MegaTrends for STAFDA Distributors — Finding Advantage in Megatrends for Businesses of Any Size
Trend spotters would be hard pressed to find better dinner companions than Alan Beaulieu and Jim Fall. As an economist, Beaulieu studies national and global economic trends with the goal of interpreting what will come next. As business and operations director, U.S. Market for the 3M Industrial Adhesive and Tape Division, Fall seeks to drive trends and product sales with the goal of influencing future buying patterns.
Both men will be at STAFDA in Orlando. On Sunday, Nov. 4, Alan Beaulieu will present his annual economic forecast. On Monday, Nov. 5 Jim Fall will present the Associate State of the Industry Address during STAFDA's 2012 General Session.
Fall's expertise has come from more than 25 years
with 3M, where he progressed through a variety of
sales and marketing posts in the United States and Europe. While manager of 3M's European Industrial Adhesive & Tape Division, Fall lived in Belgium and worked closely with 3M subsidiaries across Europe to build their sales organizations.
As a company, 3M knows its markets. 3M has six major business units that encompass 35 divisions that develop and market some of the world's leading brands from Scotch-Brite and Thinsulate to Post-it Notes, Scotch tape to 3M abrasives. In 2011, 3M's 84,000 worldwide employees generated nearly $30 billion in sales from operations in more than 60 countries. 3M also has laboratories in over 30 countries: In 2011 alone, it invested more than $1.5 billion in R&D.
Today, Jim Fall drives sales of 3M abrasive and tape products in the United States construction and industrial markets. He also analyzes global construction industry consumption patterns and economic megatrends.
At 3M, a dedicated team continuously monitors and assesses megatrends to provide insights to help the divisions work more strategically with a view to a probable future.
Some of the issues and trends that 3M monitors include global interconnectivity, increased government intervention, the economic hangover, shifting demographics and consumption, the rapid pace of technology change and the data explosion.
"To gain a better understanding of the megatrend concerns and issues that STAFDA members share with 3M, we sampled STAFDA membership, asking a few multiple choice and open-ended questions."
When he compared answers from the STAFDA survey to 3M's own trends data, Fall discovered some key areas of similarity as well as surprising differences.
"None of the survey respondents specifically used the term 'megatrends,' but most of the responses reflected concerns about these massive, complex forces that
push and pull at societal development and at business success," Fall says.
"A common thread running through the responses expressed business owners' concerns about how to manage and grow their businesses and how to predict the future. For example, one respondent wrote, 'Mainstream America has not grasped the magnitude of the global recession.' Another expressed concern over the unknown expenses of new or non-renewed legislation."
One question asked, "What financial and economic trends have the greatest impact in changing how you do business?" Not surprisingly, 67 percent of respondents ranked the "economic hangover" as their top concern.
Clearly, many STAFDA members were shell-shocked by the recession; they want to know how to recognize, prepare for and minimize the damage that will be caused by next downward cycle. However, Fall also sees many shared positive traits among STAFDA distributors, including an entrepreneurial spirit and a willingness to explore new solutions.
As a sales professional who works to observe, predict and direct trends in the abrasives market, Fall sees the same forces at work in a multinational, multidivisional products and services provider like 3M that he does in a STAFDA house, and he is convinced that opportunities exist in those similarities for distributors of every size to more actively master their own fates.
"STAFDA members can look at 3M in two ways," he says. "One is the very obvious 'Big 3M.' But I prefer to look at 3M as a convergence of smaller businesses, as small as a few people, or even one person reasoning through the risks and rewards of marketing and selling a single product."
Seen in this light, a company like 3M and a distributor in Cedar Rapids, Iowa share far more similarities than differences.
"I see similar worries and aspirations in every business owner," Fall observes. "The drive that makes 3M a $30 billion global company is the same entrepreneurial commitment that drives every STAFDA member. The mega forces impacting every entrepreneur are the same. I believe that 3M and STAFDA members can turn the power of these forces to mutual advantage by better understanding one another and working together."
These shared concerns, challenges and opportunities will form the basis of Fall's State of the Industry Address. We encourage you to attend the General Session (starting promptly at 8:30 a.m.) on Monday, Nov. 5 and learn how these global trends apply to your company and, more importantly, how you can harness them to guide your business into a profitable future. CS
For up-to-the-minute STAFDA Convention news and exhibitor listings, visit www.stafda.org.