STAFDA 2012 Session Preview: The Search for the Perfect Customer
Brent Grover, Managing Partner, Evergreen Consulting
---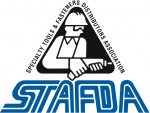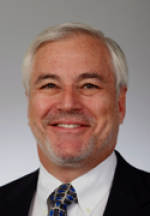 Brent R. Grover will present "In Search of the Perfect Customer," from 1:00 to 2:30 and again from 3:00 to 4:30 p.m. on Sunday, Nov. 4 in the West Building of the Orange Country Convention Center. Check on site for room assignments.

The Long and Winding Road — Leading Your Company Through a Strategic Planning Process
When are you going to get started on serious strategic planning for your distributor business?


We already have a regular process and the next project is on the calendar.
I've been thinking about strategic planning and hope to do it someday soon.
We don't believe in strategic planning – we know what to do, and we're doing it!
In the good old days, about 30 years ago, NAW published the first "Facing the Forces of Change" study that found, among other surprises, that only four percent of wholesale distributors engaged in any kind of strategic planning. Over half of the suppliers in the 1982 landmark study had some sort of strategic planning going on.
Arthur Andersen, my old firm and the author of the study, correctly predicted that the gap would close. I didn't expect that three decades later fewer than 40 percent of wholesale distributors would embrace a formal strategic planning process (as found in a recent survey by MDM). More than 60 percent of the suppliers MDM surveyed conduct a regular process.
The notion of a serious planning effort means different things to different people. For you, does "strategic planning" conjure up the notion of military battle plans, mountaintop
retreats, huge corporations or expensive consultants? How about a
two-day meeting with your top leaders, with good preparation and a strong commitment to fix what's broken and come up with two or three ideas that will launch the company toward a "BHAG" (Big Hairy Audacious Goal)?
We have worked on strategic planning projects with many wholesale distribution companies in trade lines such as fluid power, consumer goods, school supplies, cleaning solutions, medical products, safety equipment, packaging and many others. These leaders and their top people embarked on a "long and winding road" that led them to articulating a compelling goal to their employees, stating with clarity each individual's role in reaching that goal, and building trust through ongoing, two-way communication.
This article covers three essentials to getting your first (or renewed) strategic planning project started: get the leaders involved; create a rigorous process to explore new initiatives; execute the initiatives by building them into the way you do business.
1. Get the leaders involved
The company's top leaders need to be included in the planning process from the very start:
In our experience with distributors, the best planning results were created by a planning team made of senior leaders who participated from beginning to end.
The most productive planning sessions we have facilitated included a group of seven to ten people. Of course, limiting the size to a small group means that some people who would like to be on the team cannot participate at that level.
Surveys and interviews can effectively gather information from a large number of staff. The opportunity to provide information and opinions, and see the results, creates a sense of involvement. We suggest including all people with customer-facing or supplier-facing positions such as sales, purchasing and customer service.
A company-wide effort results in a stronger plan and a sense of ownership. Many CEOs are capable of creating a brilliant plan on their own. Even a great plan cannot be executed, however, without unqualified support from the leadership team and credibility with the rest of the organization.
2. Create a rigorous process to explore new initiatives
Planning teams want to go straight to the fun part of strategic planning which is propsing and debating exciting new ideas. A well-structured planning process follows steps to make sure that the right information has been collected and studied adequately:
Before working on the strategy itself the team must "pay its dues" including analyzing the company's internal and external environments; weighing the strengths, weaknesses, opportunities and threats (SWOT) analysis; and taking
action to fix gaps.
In laying the groundwork the planners must also set goals and objectives and examine the company's financial and management limitations.
The plans that have the greatest chance of making a real difference result in only two or three breakthrough initiatives that can be executed vigorously over the coming three years.
Exploration of breakthrough initiatives requires creative energy and minds open to unfamiliar ideas. That does not mean the creative process is unstructured.
3. Execute the initiatives by building them into the way you do business
A distributor's strategy is defined by the actions that management takes and does not take:
Leadership discipline is needed to organize an effective strategy execution process.
Each task is assigned to an individual who is given authority to act and is accountable for results.
Goals and milestones are set to keep track of the actions taken and results achieved.
A simple monitoring program is used to report the status of each task to the management team at least monthly.
The management team uses the status reports to provide assistance and resources when a task falls behind, to reassign tasks, to redefine tasks and possibly to change direction entirely when circumstances make it necessary.
It takes many months to prepare each breakthrough initiative for action. Leading the execution process requires patience and constant attention to progress, or lack of progress, toward the agreed-upon milestones and ultimate results.
If you follow the course you have set, you will generally find that the destination is worth the trip. CS
For up-to-the-minute STAFDA Convention news and exhibitor listings, visit www.stafda.org.
Brent Grover, managing partner of Cleveland-based Evergreen Consulting, will give STAFDA members a look at the critical variables that make customers profitable: order size, product and service mix, asset efficiency and gross margin.
MORE INFO: www.evergreenconsultingllc.com