STAFDA 2012 Session Preview: Collaboration
Tim Underhill, President, Strategic Business Solutions
---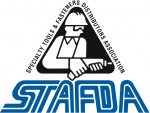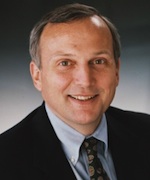 Tim Underhill, president of
Strategic Business Solutions, will look at "Collaboration" from 1:00 to 2:30 and again from 3:00 to 4:30 p.m. Sunday, Nov. 4 in the West Building of the Orange County Convention Center.
Collaboration: Creating Competitive Advantage
Customers have always approached their suppliers in an effort to reduce the price they pay and to have their suppliers perform additional services. But the last few years have seen a significant increase in the pressures customers are applying on their distributors for these reduced costs. The obvious reason is the economy, and while the economy is struggling to come back, the trend is not going away anytime soon.
The construction industry, particularly the housing market, was one of the hardest hit, resulting in a number of contractors and sub-contractors closing their doors. Those that weathered the downturn often did so by lowballing their contracts (forgoing profit in exchange for cash flow) and then finding suppliers that would provide supplies at the lowest possible price.
However, price is not the only opportunity for customers to reduce their costs. It is, however, the easiest to see and the impact is immediate, which makes it the most obvious target. But there are products and services that both distributors and manufacturers provide that can impact costs other than price. Some of the more common solutions include:
JIT (Just-in-time delivery)
Engineering/technical support
Location trailers
Labor saving substitutions
Vendor Managed Inventory programs
Early supplier involvement
Material staging for projects
Tool repair
These solutions can impact the customer's (both contractors and industrial accounts) profits through:
Increased Revenues – faster job completion times leading to more projects within the same time frame or reduced downtime.
Reduced Expenditures – reduced quantities required.
Reduced Processes (Labor) – less time required to perform a job/task, or the ability to use a lower cost resource to perform the job.
Reduced Assets – reduced equipment and/or inventory ownership costs.
Helping customers reduce costs can build a competitive advantage, particularly if you can show the customer the dollar savings your solutions provide. And some distributors have done a great job in providing many of these solutions to their key accounts. But it has often been an informal, hit-and-miss process.
The idea behind collaboration is to "formalize" it, to take the hit-and-miss out and make it part of the on-going relationship. Collaboration is based on the fact that quite
often "the whole is greater than the sum of its parts." Ever wonder what this saying means? In this case it means that as individual companies (supplier/customer) we can accomplish only so much, but by working together for our mutual benefit, we can accomplish much more.
ESI — Early Supplier Involvement
Let's take early supplier involvement as an example. My firm, Strategic Business Solutions (SBS), has worked in a number of industries around construction projects and found this to be a huge advantage for some companies. Working with NEC Electronics around a new plant, we brought in the primary contractors and suppliers NEC was thinking of using. They were able to point out ways of coordinating and changing the process such that 15 percent of the costs were cut prior to the concrete being poured. Due to the savings and upfront pricing, NEC just started using these suppliers — no bid process.
Utilities have been another big user of Early Supplier Involvement. We've worked with several different utilities and their suppliers and we were able to cut costs for the utility by 30 to 50 percent with earlier completion times through early supplier involvement. For the suppliers it resulted in being awarded the contract with no bidding: taking out the sales risk.
Currently SBS is working with an electrical distributor who is bringing in their top suppliers and contractors to find ways to work better together, exploring ways to drive out problems, waste and costs. While it is too early to know the results, there have already been several improvements made, and all of the contractors and most of the suppliers have agreed to commit to the process.
Why are these companies allowing suppliers to get involved early? Savings is the obvious answer, but why did they accept that there might be savings? The answer is simple: once the design for a project is set, so are 70 to 80 percent of the costs! Think about that; a contractor wants to reduce costs but the majority of the costs cannot be changed due to the design. Only after the design is set do most customers start to contact suppliers.
Formalizing the process
But early supplier involvement is only one solution, and each project involves potential new savings opportunities, as do other solutions such as location trailers, material staging, product substitutions, etc.
Keep in mind that these solutions do not just happen. Often the supplier is the catalyst, pointing out value-added solutions to the customer. Unfortunately, the distributor is only as good as their last solution, meaning that customers forget your value and start shopping around.
In response, distributors started offering lower/guaranteed pricing in exchange for the business without shopping around. Many of these relationships only last for a few
years. This results in a hard impact on sales when the contract is lost.
In order to minimize this loss from occurring, some distributors have started to:
1. measure and report their savings and
2. formalize the process of collaboration, the finding of new ways to save money.
Almost every distributor I know believes they are a value-added distributor. For me the term "value added" means you are helping your customer to be more profitable by
reducing their costs or increasing their revenues. If you accept this definition — that value added means you are adding profits to your customer — then answer this: how much have you saved your customers?
The vast majority of the distributors I work with strongly believe they add value, but only a few of them can actually measure it, except for price savings. Anyone can measure a lower price paid. But if this is all you measure and report to the customer, you are creating the belief in that customer that the only value you bring is a lower price. So when a customer shops you for a lower price, who is really to blame?
Look at your top 10 customers. How much have you saved them? If you cannot answer that question, and you added the value, do you really think your customer could answer that question? And if neither of you knows how much is being saved, what does your value get equated to? Zero.
The value review
In the last few years a number of distributors and manufacturers have started measuring their value, and working with both contractors and industrial customers to ensure the savings are accurate and accepted. This is part of the collaboration effort. But collaboration involves more than documenting savings. It involves working together to find ways to improve.
That's why a number of distributors have started to hold business review meetings with their key accounts, to discuss ways to improve, to drive out costs and shift the focus off of price.
Depending on the account, the meetings are held two to four times a year. There are four focal points:
A quick review of what the supplier has done to reduce costs. Name the solution and present the dollar value of these solutions.
Problems that are preventing you both from working better together.
A review of opportunities to save: product substitutions and added services. Show the savings potential!
Project review. What is on the horizon and how the supplier might help.
The benefit for the customer is a lower total cost. The benefit for the supplier is often a reduction of sales risk and improved margins. You are not price shopped. If you can save them just five percent (and in most cases it is more) and your prices are reasonable, they cannot get a better deal in shopping around.
You become the go-to supplier, the supplier of choice.
The profit-centric distributor
And because distributors are often "sales-focused" or "customer-centric" organizations, they see the benefits of collaboration with key accounts. But we want you to be "profit-centric" too. Selling on value helps not only your customers' profits, but yours as well. It helps to keep your margins up, retain key accounts, and penetrate new and existing accounts to gain more sales. It is one of the reasons why collaboration works: it benefits both parties. But the customer focus is only half of the profit-centric equation for a distributor.
If you truly believe that as a supplier you can add value and this value makes your customer more profitable, what are you doing with your suppliers? What would a one
percent reduction in costs bring to your bottom line? How much sales would be required to achieve the same impact on profits as this one percent reduction in costs?
When this comes up, the first response is often: "I'm a small distributor, my suppliers won't spend the time with me to do this." Really. Why would your customers work with you then?
Because you sold them on it. The same is true for suppliers. If they see it as being in their best interest, they will work with you. One of our fastener clients (two locations at the time) looked at the purchases that came from the accounts that produced 80 percent of their sales. They then looked at the suppliers that accounted for 80 percent of this business. They then went to these suppliers and offered to switch the business they were not getting in return for the suppliers working with them on some of their needs.
Over half the suppliers agreed to work with this small distributor. Why? The number one biggest complaint from manufacturers is that distributors do not sell the brand —they take orders. Now they had a distributor willing to sell the brand. — one they could learn from in order to show other distributors the potential benefits of selling the brand.
If you are interested in learning more about how to collaborate with customers or suppliers, come to one of our sessions on Collaboration at the STAFDA Convention in Orlando on Sunday, November 4th. Even better, come as a team with your supplier. CS
For up-to-the-minute STAFDA Convention news and exhibitor listings, visit www.stafda.org.
Tim Underhill, president of Strategic Business Solutions, will help distributors, manufacturers and reps work together to increase sales, reduce costs and improve profits for all links in the supply chain by focusing on team development, implementing improvements, managing changes and evaluating results.
MORE INFO: www.sbs4me.com