Sarah Palin to keynote STAFDA 2010
During the Specialty Tools & Fasteners Distributors Association's 2009 General Session at its Atlanta Convention & Trade Show, STAFDA announced former Alaska Governor and author, Sarah Palin, will be the keynote speaker for its 2010 Phoenix Convention & Trade Show. She will address STAFDA members on Monday, November 8, during the Association's General Session. Gov. Palin will be speaking one week after the 2010 elections.
As the 2008 Republican vice presidential candidate who captured much of the public's attention last year, Sarah Palin will share with STAFDA members her vision for energy independence, health care, fiscal responsibility, small government, and national security. She encourages her audiences to look to the future and challenges leaders to do more to support our military, rein in spending, and shrink government while creating fiscally responsible health care that benefits all Americans.
To help members keep tabs on the economy and where it's heading throughout the year, STAFDA has partnered with noted economist Alan Beaulieu, president of the Institute of Trend Research (ITR), Boscawen, NH, to produce quarterly STAFDA-specific economic reports. All members will receive this comprehensive report for free.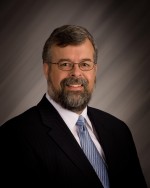 Beaulieu has worked extensively with distributor-based organizations and has spoken at several STAFDA events. ITR boasts a 96 percent accuracy rate and the reports will offer actionable strategies on cyclical opportunities and how to dodge economic danger.
The STAFDA-specific reports will include the following:
A forecast for the U.S. and Canadian economies;
A four-quarter forecast on inflation;
A four-quarter forecast on short-term interest rates;
Commentary on construction prices;
Commentary on the various segments of nonresidential construction;
Analysis of customer activity as it relates to the construction/industrial market;
Leading indicators that apply to the STAFDA channel;
How to spot future changes in the business cycle before they take place; and
How to identify each phase of the business cycle to capitalize on cyclical changes to boost your company's bottom line.
In addition, Alan will host a free webinar for members in June where he'll recap the first six months of the year and forecast where 2010 will end. STAFDA will also have him on the program at its Phoenix Convention in November where Beaulieu will run a three-hour workshop on Sunday morning, November 7. His '09 workshop in Atlanta played to a standing-room only crowd.
Keep up with STAFDA announcements and activities by becoming a "fan" of STAFDA on Facebook or by joining the STAFDA group on LinkedIn. Simply search either social networking site for "STAFDA" or "Specialty Tools & Fasteners Distributors Association" to find the Association and its active fan base. Both sites are open to current and prospective members.
For more information on these programs and STAFDA membership, please contact Catherine Usher, Member Services Director, at 800/352-2981 or e-mail cusher@stafda.org. Or visit STAFDA's website, www.stafda.org.