STAFDA News, April/May 2016
Manufacturer State-of-the-Industry Speaker Announced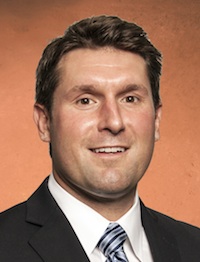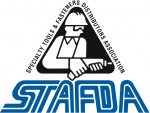 The Specialty Tools & Fasteners Distributors Association (STAFDA) has announced Brandon Moss, president of Southwire's Tools & Assembled Products Division, Carrollton, GA, will be STAFDA's Associate State-of-the-Industry speaker at its 40th Annual Convention & Trade Show, November 6-8, in Atlanta.
He will speak during the General Session, Monday, November 7.
Moss oversees the Southwire division that designs, manufactures, and distributes products for the construction professional and homeowner including hand tools, test and measurement devices, contractor equipment, temporary power, lighting items, extension cords, home controls, and surge protectors.
He has been with Southwire since 2007. Prior to 2007, Moss worked for Lutron Electronics and Stanley Black & Decker.
STAFDA's New Profitability Consultant Named
Brent Grover, Partner, Evergreen Consulting LLC, Cleveland, is STAFDA's new Profitability Consultant. He will offer STAFDA members advice on how to improve gross margin, maximize profits, and ideas to boost financial improvement.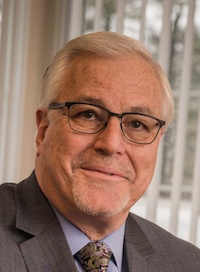 He is the founder of Evergreen Consulting and takes on an advisory role to the distribution channel on pricing optimization, strategic planning, acquisitions, and profit management.
He has written nine books and several articles on distribution management. He is one of four National Association-Wholesalers (NAW) Fellows.
His most recent book, Mergers & Acquisitions for Distributors: Expert Advice for Buyers and Sellers, was released in October 2015. One of his other popular books, In Search of the Perfect Customer, addresses the cost to serve and customer profitability for distributors.
His best-selling book, Strategic Pricing for Distributors, includes landmark research about the best (and worst) distributor pricing practices, which is a follow-up to his Little Black Book of Strategic Pricing for Distributors.
Grover is also an adjunct professor at the Weatherhead School of Management at Case Western Reserve University in Cleveland. His business experience includes serving as CEO and co-owner of an innovative wholesale distributor.
He will be a featured workshop speaker at STAFDA's upcoming Atlanta Convention on Sunday, November 6. He'll present a workshop on Sales Compensation Plans: Incentives to Create Value for Customers and Profit for the Distributor.
New Inside Sales & Service Pro Manual Coming in Spring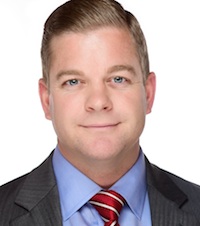 STAFDA will introduce its latest training manual, Inside Sales & Service Pro, in late spring. Researched and written by Paul Reilly, STAFDA's Sales Consultant, the book will examine all facets of counter sales and service.
Reilly, president of Reilly Sales Training, led a standing-room only workshop on inside sales at STAFDA's November 2015 Phoenix Convention.
All members will receive a copy of the Manual with additional copies available for a nominal fee.
For more information on these programs and STAFDA membership, please contact Catherine Usher, Member Services Director, at 800/352-2981 or e-mail cusher@stafda.org.