STAFDA News, August/September 2013
---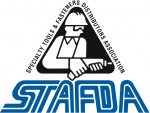 2013 Annual Convention Highlights
STAFDA's 37th Annual Convention in Las Vegas, November 11-13, is just around the corner. With an outstanding lineup of Educational Workshops and its expansive Trade Show, the entertainment will only add to the excitement that is STAFDA's Convention. Held at the Mandalay Bay Resort & Casino, this year's program is sure to be a success.
Monday, November 11th
After a full day including six Educational Workshops featuring industry experts, attendees will be ready to cut loose and bust a move for STAFDA's Opening Party. Earth, Wind & Fire (EWF), one of the most successful and critically acclaimed bands of the 20th century, will perform a private show for STAFDA members. Known for their dynamic horn section, energetic and elaborate stage shows and contrasting vocal interplay, their concert will be held in The Joint at the Hard Rock Hotel.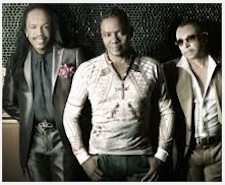 Earth, Wind & Fire (EWF), one of the most successful and critically acclaimed bands of the 20th century, will perform a private show for STAFDA members.
Before EWF preforms, STAFDA attendees will be able to get in the mood for the concert with three distinct rock n' roll areas at the Hard Rock Hotel. Love disco and the '70s vibe? Head to Muse Hall to enjoy dinner and libations under a disco ball and mingle with funky '70s ambiance characters. Totally '80s? Then Vinyl is the place to be with a DJ spinning Michael Jackson, Madonna or the Talking Heads. Or stake out a place at the bar in The Joint, or find a concert seat while soaking up a "Cool Blue" lounge feel. Food and beverage will be available in all three venues.
Later, the lights come up on The Joint's stage for Earth, Wind & Fire's dazzling 90 minute performance. STAFDA attendees will immediately recognize their hits, including "Shining Star," "That's the Way of the World," "Devotion," "Reasons," "Can't Hide Love," "Getaway," "Love's Holiday," "Boogie Wonderland," "September," "After the Love is Gone," and "Let's Groove." Two Earth, Wind & Fire songs have been inducted into the Grammy Hall of Fame: "That's the Way of the World" (2002) and "Shining Star" (2007). Now is the time to find that old concert t-shirt or brush up on those fancy dance moves. Whatever your style or musical genre, get ready for a rock n' roll evening!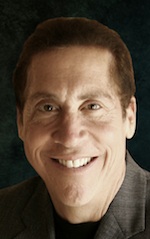 Firestone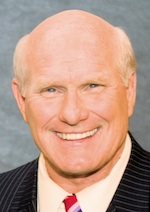 Bradshaw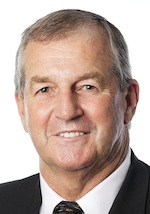 Calhoun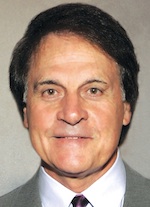 LaRussa
Tuesday, November 12th
In the morning, STAFDA's General Session with put attendees in the middle of the action with four celebrated sports legends to speak. To kick off the session, STAFDA's president, Rick Lamb, Frank's Supply Co., Albuquerque, will address important distribution issues in his State-of-the-Industry address, followed by Scott MacKay, director of distribution sales, Husqvarna Construction Products, Olathe, Kan., who'll present a manufacturer's perspective.
Following the State-of-the-Industry speeches, audience members will switch to STAFDA's Sport Center!
ESPN veteran and seven-time Emmy Award winner, Roy Firestone, will interview former, four-time Super Bowl quarterback of the Pittsburgh Steelers and NFL legend turned sports commentator, Terry Bradshaw; former University of Connecticut (UConn) men's basketball coach and Basketball Hall of Fame member, Jim Calhoun; along with three time World Series champion and former baseball manager of the St. Louis Cardinals, Oakland A's, and Chicago White Sox, Tony LaRussa, on the importance of team work, motivation and leadership.
Each sports legend used different strategies to get the most out of their players and STAFDA members will learn how those same strategies apply in today's fast paced business world. But, then they'll talk sports!
Intermingled among sports footage of each legend from Firestone's private video collection, they'll talk about what's happening in their "sports world." With the football season in gear, Terry Bradshaw will share his insight on which teams could be headed to the post-season; men's college basketball will be ramping up and Jim Calhoun will offer predictions on the 2014 season.
Plus… the World Series will have just ended and Tony LaRussa will have an opinion on the outcome! Audience members can count on a fast-paced, energetic and entertaining program!
You must be a STAFDA member to participate in the Las Vegas Convention & Trade Show. For a full Convention agenda, please visit our website, www.stafda.org.


For more information on STAFDA programs and membership, please contact Catherine Usher, Member Services Director, cusher@stafda.org or 800-352-2981
or 262-784-4774. On the web, visit www.stafda.org