STAFDA News, Feb/March 2013
---

STAFDA Congressional Fly In Announced
At its November 2012 Convention & Trade Show, STAFDA announced it would poll its members to see if there was an interest in a Congressional Fly-In to meet with legislators in Washington D.C. The results came back positive and STAFDA will host a Congressional Fly-In on June 4.
Advocacy Associates, a Washington D.C.-based organization, will coordinate the event and prepare individualized legislative itineraries for members before they take to Capitol Hill.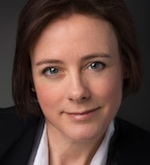 On the evening of June 3, Advocacy Associates' Stephanie Vance, a former Congressional staff director and author of four books on advocacy, will give members an overview of how to effectively work with legislators and what to expect during their visit. A STAFDA dinner will follow her workshop.
In addition, Vance will conduct a webinar on May 15 to explain how to prepare for the Fly-In. Participants will also receive two books: Citizens of Action and Vance's newest book, The Influence Game. STAFDA will host a breakfast on June 4 before members head to Capitol Hill. Information on the Fly-In will be sent to members shortly.
Free Webinar Series Underway
STAFDA has continued its free monthly webinar series beginning with inventory consultant Jon Schreibfeder's January program on Effective Supply Management. The programs are 45 minutes of content-rich presentation followed by 15 minutes of questions and answers between the audience and our well-known industry speakers.
The webinars continue on March 26 when SVM E-Marketing president Bob DeStefano will conduct a program on Online Marketing.
Abe WalkingBear Sanchez, A/R Management Group, will speak on April 23 on Approving 100% (or More) of Applied for Dollars.
May 14 features Greg Gorman on Showroom Design, and June 6 is the Institute for Trend Research and Alan Beaulieu's mid-year Economic Update.
The webinars are free to members.
For more information on these programs and membership in the Specialty Tools & Fasteners Distributors Association (STAFDA), please contact Catherine Usher, member services director, at 800/352-2981or e-mail cusher@stafda.org. Or visit STAFDA's website, www.stafda.org.