Posted May 6, 2020
Exclusive: Grow your company by hiring "obessive compulsive" employees
Pre-employment tests and other methods can help you hire obsessive-compulsive employees – when a job requires perfectionism and attention to detail.
---
This is the 12th in a series of articles by Dr. Michael Mercer, Ph.D.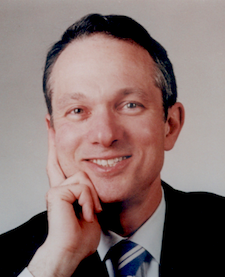 REASONS YOU WANT – & NEED – TO HIRE OBSESSIVE-COMPULSIVE EMPLOYEES
You can answer these questions to see the financial value of obsessive-compulsives in your company.
1st Question = Would you feel comfortable hiring an Accounting employee who fails to make sure every number is correct? Would you hire a Warehouse Worker who pulls the wrong products off the shelf? Of course not! Productive employees in certain jobs must be perfectionists.
2nd Question = How much has your company lost due to careless employees making mistakes?
Plus, how did your customers react to low quality and other problems caused by employees who did imperfect work?
Summary: You need obsessive-compulsive employees in some jobs, because they do everything perfectly.
"OBSESSIVE-COMPULSIVE" EMPLOYEE = PERSON WHO FOLLOWS RULES, POLICIES, & PROCEDURES
Saying someone is "obsessive-compulsive" sounds clinical. In the workplace, you should not look at clinical aspects of job applicants or employees. So, here are words describing obsessive-compulsive employees' work-related behaviors:
A perfectionist
A person who follows rules, policies, & procedures
An employee who is organized, careful, neat, & orderly
Not impulsive – who thinks before acting
PERSONALITY TRAITS & ABILITIES YOU NEED TO FORECAST
Pre-employment tests are the most scientifically accurate way to tell if a job applicant may succeed on-the-job. Tests also are the best way to predict if an applicant is a perfectionist. You can use pre-employment tests to make such predictions by looking for applicants who get these test scores:
High score on "Follows Rules, Policies, & Procedures"
Low score on "Creativity"
High score on "Fact-Focused"
Low score on "Impulsiveness"
SOME COMPANy CULTURES REQUIRE OBSESSIVE-COMPULSIVE EMPLOYEES
Each time I customize pre-employment tests for a company, I get insights into the company's culture. Fact: Some companies' success depends on employees being obsessive-compulsive perfectionists.
The method to customize a pre-employment test is to test your best, "Superstar" employees in each job. Scores of your 'Superstar" employees are "benchmark" test scores for each job. Then, the company focuses on hiring job applicants who get the same test scores as its "Superstar" employees.
EXAMPLE of PERFECTIONISTIC COMPANY CULTURE
A very successful company asked me to customize pre-employment tests for its three most important white-collar jobs. The tests forecast – or predict – 14 behaviors and five mental abilities. The benchmarking study results showed the best employees in all three jobs got these scores on pre-employment tests:
High score on "Follows Rules, Policies, & Procedures"
Low score on "Creativity"
High score on "Fact-Focused"
High score on "Grammar"
Low score on "Impulsiveness"
As I reviewed the tests' statistics with a company executive, I remarked, "Your company's benchmark scores on the pre-employment tests prove your best employees are obsessive-compulsives. They're perfectionists!"
The executive told me that having orderly, organized, perfectionistic employees plays a key role in the company's stellar success. And that is why he asked me to customize pre-employment tests and interview methods to help the company hire the obsessive-compulsive perfectionists.
Here are more insights into this company's culture. I traveled to the company to deliver a training seminar on how to use the customized (A) pre-employment tests plus (B) interview method. The company's facilities were spotless. Employees dressed neatly. This illustrated the company values neatness, orderliness, and doing work correctly.
So, that company uses customized pre-employment tests to find out which job applicants have the specific behaviors and intelligence the company needs to continue growing.
SOME JOBS REQUIRE PERFECTIONISTS – & SOME JOBS DON'T
My pre-employment test customizing research for many companies reveals the best employees in some jobs often are obsessive or perfectionistic.
In my research in many companies, I continually finds the best employees in the following jobs obsessively follow rules, policies, and procedures:
Accountant
Bookkeeper
Cashier
Engineer
Finance
Inspector
IT
Machine Operator
Office Manager
Quality Controller
Although some jobs require perfectionists, other jobs do not. For instance, many sales and customer-service jobs need people who are flexible in following rules, policies, and procedures.
3 MORE WAYS TO SPOT OBSESSIVE-COMPULSIVE JOB APPLICANTS
Pre-employment tests are the quickest, easiest and most objective way to forecast – or predict – if an applicant is a perfectionist. Here are three other methods you can use, along with tests.
1. On the application form, examine if the applicant's printing or writing is neat with perfect punctuation.
2. In job interviews, does the applicant looks "ironed" and neat? Also, notice if the job applicant's answers include
A. Lists
B. Careful enunciation
C. Organized responses
3. If the applicant drove, after the interview walk the applicant to applicant's car. See if the car is neat and clean inside and out.
YOU CAN HIRE PERFECTIONISTS WHO HELP YOU GROW YOUR BUSINESS
You get the idea. If some or all jobs in your company require an obsessive perfectionist, you vastly increase your odds of hiring the right people by
A. using pre-employment tests – and look at five specific test scores, listed above
B. seeing if application, appearance, and interview ooze perfectionists' qualities
You now know how to uncover if a job applicant is the right perfectionist for the right job in your company. Now, you can use these techniques to hire the best. CS
Michael Mercer, Ph.D., created 3 "Forecaster Tests" – pre-employment tests. Companies use his tests to predict which job applicants may succeed (or fail) on-the-job, if hired. Dr. Mercer wrote the book, Hire the Best & Avoid the Rest. You can see information about his 3 "Forecaster" pre-employment tests at www.MercerSystems.com.
© Copyright 2019/2020 Mercer Systems LLC Reprinted with permission.