Posted November 26, 2019
Exclusive: Stop hiring substance abusers
Pre-employment tests plus two other techniques help reduce stealing and theft by your employees.
---
This is the seventh in a series of articles by Dr. Michael Mercer, Ph.D.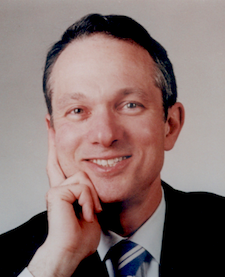 PRE-EMPLOYMENT TEST & 3 OTHER METHODS HELP YOU PREDICT IF JOB APPLICANT IS SUBSTANCE ABUSER
One kind of pre-employment personality test gives hiring managers a quick, easy-to-use way to avoid hiring substance abusers – e.g., alcohol or drug abusers – and other bad characters. Plus, you also have few more methods you can use in your quest to avoid hiring substance abusers.
FACTS: SUBSTANCE ABUSING EMPLOYEES WASTE YOUR COMPANY'S MONEY
Fact #1 = No manager I ever spoke with wants to hire a drug abuser or alcoholic.
Fact #2 = Substance abusing employees waste huge amounts of a company's money.
According to U.S. Department of Labor estimates, drug abusing employees waste $75 - $100 billion/year in
a. lost time
b. accidents
c. healthcare costs
d. workers' compensation
In fact, substance abusers force horribly expensive problems onto their employers:
65% of on-the-job accidents are by substance abusers
3 times more absences than non-substance abusers
16 times more healthcare benefits than non-abusers
16 times more likely than non-abusers to file worker's compensation claim
Fact #3 = If you send drug abusing employee for treatment, it costs you big bucks.
You pay to treat a substance abusing employee you never should have hired in the first place!
Fact #4 = Dealing with substance abuser wastes expensive management time.
Conclusion = Managers need to use pre-employment tests and other steps to avoid hiring alcohol and drug abusers.
Fortunately, you can use four methods to help you avoid putting substance abusers on your payroll.
1st METHOD = PRE-EMPLOYMENT TEST PREDICTING SUBSTANCE ABUSER PERSONALITY
One type of personality test helps you quickly predict – or forecast – if a job applicant may have qualities similar to a substance abuser. You do, after all, want dependable employees – including employees who are not possibly alcohol or drug abusers.
I call such a pre-employment test a "Bad Apple Test." Why? This test helps you avoid hiring an applicant who is a "bad apple" – someone with flaws that damage productivity and waste your company's finances.
A good pre-employment test that helps you avoid substance abusers predicts up to five crucial factors that impact applicants' job performance:
a. Substance Abuse concerns
b. Theft / Stealing concerns
c. Honesty
d. Impulsiveness [e.g., safety, accidents, etc.]
e. Work Ethic
In sum, a pre-employment test predicting possible substance abuse personalities helps hiring managers achieve their goals to
+ screen-in "good apples"
- screen-out "bad apples"
2ND METHOD – AVOID HIRING SMOKERS
You reduce your odds of hiring alcohol or drug abusers, if you can avoid hiring smokers. After all, many substance abusers are smokers.
Question: How often have you met an alcoholic or drug addict who did not smoke?
Answer: Probably never.
So, if you avoid hiring smokers, then may be less likely to hire a substance abuser.
Note: Not all smokers are substance abusers, but many substance abusers are smokers.
Over 67% of drug abusers are tobacco smokers, according to research published in the scientific journal "Experimental & Clinical Psychopharmacology."
Amount of drug consumption correlates to the amount of smoking, according to research conducted at Integrated Substance Abuse Program of UCLA:
More smoking = more drug-taking
Less smoking = less drug-taking
Check to see if your state or locality has laws about not hiring people who smoke. Some states allow it, and others do not.
With this substance abuse and smoking information, you need to decide what to do if you
A. smell smoke on a job applicant
B. see cigarette pack on applicant
C. notice applicant's car ashtray has cigarette butts
D. discover other signs applicant is a smoker
3RD METHOD – WARN APPLICANTS YOU MAY GIVE DRUG TESTS
Many companies tell applicants they must take drug tests – if the company might hire them.
Receiving this warning scares away some applicants who are substance abusers.
4TH METHOD = ACTUALLY GIVE DRUG TESTS BEFORE HIRING
Unfortunately, problems with drug tests are very big problems: Drug tests could be
expensive
cheated or faked
inaccurate in their results
Caution: An "underground" industry exists that helps job applicants avoid having alcohol or drug use uncovered in a drug test! So, many applicants know they can "cheat" on drug tests.
STOP HIRING SUBSTANCE ABUSERS – DRUG ABUSERS & ALCOHOLICS
Certain pre-employment personality tests plus other methods help you avoid hiring substance abusers who rob your company of productivity and profits – plus waste your valuable management time.
Stop hiring substance abusers using four methods:
1. Give applicants a pre-employment personality test that predicts substance abuse
2. Perhaps don't hire smokers
3. 'Threaten' to give applicants drug test
4. Give costly drug tests just before putting applicant on your payroll
You may well find it best for you to use all four methods. Doing all four saves you time and money.
Make sure you hire the best – and aim to avoid hiring substance abusers! CS
Michael Mercer, Ph.D., created 3 "Forecaster Tests" – pre-employment tests. Companies use his tests to predict which job applicants may succeed (or fail) on-the-job, if hired. Dr. Mercer wrote the book, Hire the Best & Avoid the Rest. You can see information about his 3 "Forecaster" pre-employment tests at www.MercerSystems.com.
© Copyright 2019 Mercer Systems LLC Reprinted with permission.