STAFDA 2014 Session Preview: Jeff Gusdorf
Convergence: ERP, the Cloud and Mobility
---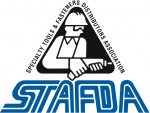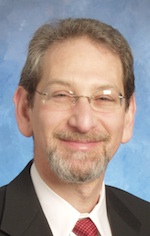 WHEN AND WHERE:
STAFDA's technlology consultant Jeff Gusdorf will look at how cloud and mobile computing are transforming our industry from
9:00 -11:00 a.m. on Sunday, Nov. 9, 2014.
Mobile devices have changed how we interact with customers, suppliers and technology. Phones, tablets, phablets (large phones like the Samsung Galaxy line), hybrid devices that are combinations of laptops and tablets all are common place now. After initially resisting this technology, distributors are adopting these devices faster than almost any other industry.
Now, being connected to the business is commonplace. And it's not just e-mail; smart phone apps provide us with a wide variety of indispensable tools; from calendars, contacts, weather and travel alerts to financial updates and many more.
The most sophisticated companies have integrated their business systems (also called Enterprise Resource Planning [ERP] Systems) with mobile technology. Customer resource management, business intelligence and logistics data are now available "anywhere and anytime."
The technical foundation for all of these technologies is the app, which uses responsive screen designs — the screen presentation adapts to the device being used to view the
data. API's (Application Program Interfaces) are the technology gateway that makes this possible and offers an easy way for your business software to communicate with mobile apps.
This mobile revolution is built on cloud computing.
All those apps that alert us to rain storms, airline
delays, traffic jams are all running on servers in data
centers that have big data pipes that connect to the
Internet. Moving this computing power from "on-premise" to "the cloud" means reduced investment in hardware
and staff to maintain and support the hardware.
Of course, you may need to spend more on your
network and connectivity redundancy.
At the same time that these changes have occurred, e-commerce sales have exploded. The expansion of e-commerce capabilities and the importance of providing your customers with an online option for buying, has become more important as Amazon Supply and Grainger and other large companies are delivering the B2C (business to consumer) experience of rich product data, customer reviews, next day shipping,
e-mail confirmation and tracking information to the B2B (business to business) marketplace.
Retailers are being challenged in even more profound ways, which has started a whole "Omni-Channel" movement where retailers have to be able to take orders in the store, from mobile devices and from e-commerce store fronts and then deliver the products to the customer's desired location.
This is similar to the distributor that has to be able to take an order at the counter, over the phone, over the web, from a tablet in a showroom or at an industry trade show, from an app on the phone and then deliver the product from a branch, distribution center, or from a delivery vehicle. The customer expects tracking information to be part of that delivery.
The national consulting firm, Gartner, has called the convergence of these technologies the "Nexus of Forces." In this Nexus, "information is the context for delivering
social and mobile experiences, while the cloud enables delivery of information."
It's important for distributors to recognize that the technology landscape has permanently changed and they need to accept that:
Old, legacy green-screen systems have outlived their useful lives and need to be replaced. The fact that your data entry clerks can slam in orders quickly doesn't offset the training costs for new staff, costly and inefficient screen churn, poor reporting capabilities and a long list of other costs and limitations that are inherent in these systems.
ERP systems that rely on an old or outdated technology stack, whether database or development language or user interface, limits your ability to adapt to this new computing environment and limits your ability to adopt new tools. This could
be reducing competitiveness and profitability, and limiting or precluding opportunities for growth.
Systems of engagement that are customer-facing, such as CRM/SFA, customer portals and social media interactions must exist and must integrate with your traditional Systems of Record (ERP System). Geoffrey Moore coined the terms — "System of Record" and "System of Engagement," which have become accepted phrases. Google him.
Access to e-mail and business data from your mobile device is critical. This could be empowering your salespeople with customer information at their fingertips or your managers with alerts when specific events (late shipments, customers on credit hold, orders that exceed a specified dollar amount) occur. In an always connected world, this functionality is a must.
E-commerce is a critical component of your sales processes and must include the B2C features mentioned above. Product data management (the repository of descriptions, images and attributes) may be needed to extend the data that is in the item master file so that the website provides the desired user experience. Integration with your ERP system is a must so that pricing, customer credit policy, freight policy and returns policy are accurate.
If you are still a sceptic and don't believe that this trend affects your business or if you are starting to adapt to this new generation of technology and want to learn more, attend my program on the Convergence of ERP with Cloud and Mobile Technology at STAFDA on Sunday, November 9 at 9:00 a.m. CS
Jeff Gusdorf is Principal in Charge, BSW Consulting Group LLC and is STAFDA's technology consultant. You can reach him at www.bswllc.com.