Ergodyne signs with DuPont to produce Kevlar gloves
New cut-resistant products coming in 2011.
---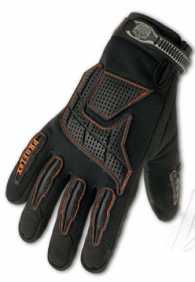 Ergodyne has announced a trademark licensing agreement with Delaware-based DuPont Protection Technologies (DuPont) to incorporate DuPont Kevlar brand fiber into its ProFlex Hand Protection series.
Over the coming months, Ergodyne and DuPont will work jointly to develop and market task-specific, cut-resistant gloves lined with Kevlar. Designed and built for the professional tradesperson, initial products are planned to be available within the next year.
"We are excited to work in conjunction with a technical leader like DuPont," said Tom Votel, CEO and president of Ergodyne. "Cut and slash is one of the most common hand injuries for the industrial worker and Kevlar fiber offers a proven technical solution for this common workplace hazard."
"Like Ergodyne, DuPont has long been committed to providing products that help protect workers from injury on the job, and we are pleased that DuPont Kevlar fiber has been selected for the ProFlex Hand Protection series," said William F. Weber, vice president, DuPont Protection Technologies, North America. "Kevlar is a light but very strong fiber that offers excellent cut resistance and thermal protection. These properties can help workers perform safely and comfortably in some of the most demanding environments."
For more information, visit www.ergodyne.com or call 800-225-2838.