Myra Lee joins Lenox as Director of Marketing Communications
Replaces Susan Spalding, who moves to RCP marketing.
---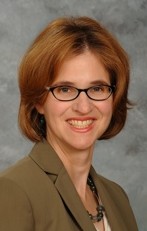 Lenox, a leading manufacturer of premium power tool accessories, hand tools, torches, solder and band saw blades, announces Myra Lee as the new Director of Marketing Communications. In her new role, Lee is responsible for leading efforts to enhance brand equity and consistency as well as building marketing programs in partnership with product and channel teams.
Lee previously worked at United Technologies Corporation for 10 years in a variety of positions including product management, strategic planning, investor relations and corporate communications. She has also worked for the U.S. Department of Commerce in Russia. She received her bachelor's degree from the University of Chicago and her MBA from The Darden School of Business at the University of Virginia.
"Myra's experience in HVAC marketing and global communications will be a great asset to the marketing team at Lenox," stated Rich Mathews, vice president of marketing, Lenox. "Our company has been delivering innovative, high-quality, reliable solutions for more than 90 years and we look forward to having Lee as part of the Lenox team as we move into our next 90 years."
Susan Spalding, the former Director of Marketing Communications for Lenox has moved to the Rubbermaid Commercial Products (RCP) division of Newell Rubbermaid where she has taken the position of Director of Marketing Communications.
Lenox is a Newell Rubbermaid company. For more information go to www.lenoxtools.com