Magolan Appointed Regional Sales Manager for Subaru Industrial Power Products
Comes to Subaru from Generac.
---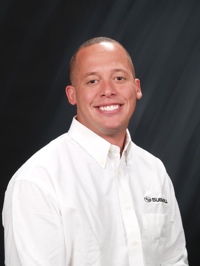 Subaru Industrial Power Products is pleased to announce the appointment of Michael Magolan as Regional Sales Manager. In his new position, Magolan will oversee engine sales, including the development of new partnerships with OEMs and management of current relationships.
Prior to joining Subaru, Magolan held the position of District Sales Manager with Generac Power Systems. He spent four years with the company, managing and providing support for several key accounts, both large and small.
Magolan is looking forward to building strong relationships with customers and providing a level of service synonymous with the Subaru name and reputation. Jay Peck, president of Subaru Industrial Power Products, feels Magolan will bring experience, talent and a strong work ethic to the Subaru team. "Michael's knowledge of the industry, along with his enthusiasm and personable disposition will be a tremendous asset and further our commitment to customer relationships and service," Peck said.
Subaru Industrial Engines are manufactured by Fuji Heavy Industries Ltd., Japan. Fuji Heavy Industries is a diversified manufacturer of Subaru automobiles, aircraft, ecotechnologies and industrial engines and equipment. Subaru engines are marketed and supported in North America by Robin America, Inc., a subsidiary of Fuji Heavy Industries. For more information, contact Robin America, Inc., 905 Telser Road, Lake Zurich, IL 60047, call 847-540-7300, fax 847-438-5012, e-mail sales@robinamerica.com, visit the Web site at www.subarupower.com