LENOX Manufacturing Plant Earns Prestigious OSHA Star
LENOX continues its elite certification for promoting worksite-based safety and health.
---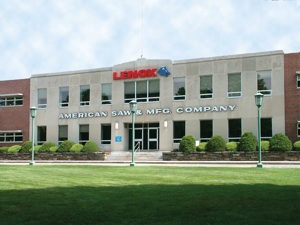 LENOX, a leading manufacturer of premium power tool accessories, hand tools, torches, solder and band saw blades, announces it has been recertified for an additional five-years in the prestigious "Star" Voluntary Protection Program (VPP) of the U.S. Labor Department's Occupational Safety and Health Administration (OSHA). LENOX has maintained this elite health and safety certification for more than 10 years.
OSHA's verification for the "Star" certification includes an application review and a rigorous onsite evaluation by a team of OSHA safety and health experts. LENOX originally earned this honor in 1997 as the first cutting tool company in the country to receive such an honor. Since then, LENOX has earned recertification in 2000, 2005 and now again in 2010. Sites that make the grade must submit annual self-evaluations and undergo periodic onsite reevaluations to remain in the programs.
"At LENOX, we take just as much pride in the environment in which our products are produced as we do in the quality of our products," stated Mike Avery, Director, Safety and Security, LENOX. "This prestigious certification recognizes the outstanding efforts of all LENOX employees. Because of the teamwork of each and every person here, we are able to maintain the highest levels of OSHA certification for more than 10 years."
The LENOX plant, which employs 720 workers, manufactures power tool accessories and blades including band saw blades, hack saws, hole saws, utility knives and reciprocating saw blades at the East Longmeadow, Mass. location. This most recent "Star" recertification allows LENOX to remain a part of an elite corps of just over 2,200 workplaces nationwide that have earned VPP recognition.
The Voluntary Protection Program (VPP) promotes effective worksite-based safety and health. In the VPP, management, labor, and OSHA establish cooperative relationships at workplaces that have implemented a comprehensive safety and health management system. Approval into VPP is OSHA's official recognition of the outstanding efforts of employers and employees who have achieved exemplary occupational safety and health.
Requirements for application to VPP include a high degree of management support and employee involvement; a high-quality worksite hazard analysis; prevention and control programs; and comprehensive safety and health training for all employees. Each of these elements must be effective, in place and in operation for at least one year before a company can apply to join the program.