The most hallowed job site you've never seen
Restoration work at Pointe du Hoc preserves a key World War II battleground for future generations.
---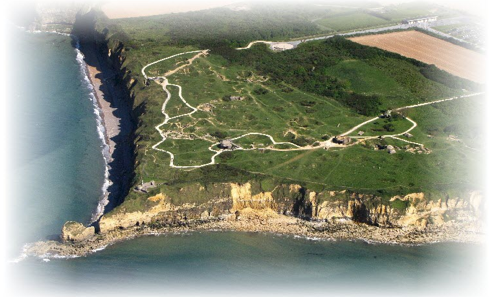 Every living person with any knowledge of World War II knows the name Pointe du Hoc, the site of one of the key objectives of the D-Day invasion of Normandy.
On June 6, 1944, a United States Army Ranger Assault Group landed, attacked and scaled 100-foot cliffs to take out heavily fortified and armed German bunkers atop the cliffs. Unbeknownst to the Rangers, the large gun batteries postioned there had been moved one mile inland prior to the Rangers' attack.
When they fought their way to the top of the cliffs, the Rangers then had to fight their way to the repositioned gun emplacements, take them out, and then hold their precarious position -- without reinforcement -- in the face of furious German counterattacks. The attacks have been immortalized in print, film and even video games, perhaps most notably in the movie The Longest Day.
Over the past 60 years, the cliff face of this historic site eroded and receded about 10 meters, to the point where the bunker and monuments atop the cliff were threatened. A project was launched to preserve the site for future generations of visitors, who visit at a rate of 500,000 each year.
Click here to visit the Web site dedicated to this fascinating and historic battleground.