Bonsal American Names New Director of Sustainability
Meredith Ware joins company to drive sustainability initiatives.
---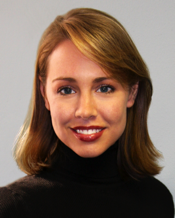 Bonsal American, Inc. President David Maske, in leading his company to become more sustainable in every aspect of the business from internal operations to innovation of sustainable solutions for the built environment, has announced that Meredith Ware has joined the company as director of sustainability. Ware will marshal and expand the company's sustainability initiatives. She is a LEED Accredited Professional (LEED AP) and will report directly to Maske.
Bonsal American, a division of Oldcastle, is a leading manufacturer of packaged building materials and pavement maintenance products for commercial and residential construction.
"Meredith is charged with helping us design and manufacture sustainability principles into our full complement of SAKRETE, ProSpec, Amerimix, and GemSeal branded products," Maske said. "Many of these products are already helping architects, contractors and other building professionals gain LEED credits from the U.S. Green Building Council."
Ware will also work collaboratively with other product and process sustainability initiatives underway across other divisions of Oldcastle.
Previously Ware achieved huge success as sustainability director for Serious Materials Inc., a developer and manufacturer of sustainable green building materials in California's Silicon Valley. While at Serious Materials, Ware re-engineered and wrote patents on various building materials manufactured with 90 percent less energy. Most recently Ware was the COO of Clean Concrete Technologies, Inc. in San Francisco.
"Efficiency is green," Ware said. "At Bonsal American I am focusing on efficiency through environmentally driven product and process innovation. This reinforces our commitment to provide our customers with the best environmental building products delivered through efficient manufacturing, sustainable raw material selection and waste minimization."
Ware graduated with highest honors and earned a bachelor of fine arts degree in communication design from the Parsons School of Design in New York City. She also has a bachelor of science degree from Georgia Institute of Technology and completed upper-level business coursework and business continuing education at Stanford University.
Bonsal American products gain LEED credits
SAKRETE and ProSpec products have incorporated the use of post-industrial waste materials, such as fly ash and slag, to reduce the level of portland cement wherever possible. Lower levels of cement reduce the carbon footprint and allow customers to obtain multiple LEED credits within the U.S. Green Building Council green building program.
For example, SAKRETE environmentally friendly cold mix asphalt patching product, U.S. Cold Patch, complies with strict California air quality requirements, is manufactured with regional materials and also applies toward LEED Material Resources (MR) credit 4 as it is composed of 95 percent recycled materials.
Other Bonsal American products meet the requirements for MR credit 5 for regional materials and Indoor Environmental Quality (IEQ) credit 4.1, 4.2, and 4.3 for low-emitting materials.
For more information about the innovation that drives the development of Bonsal American's industry-leading building products and sustainability initiatives, visit www.BonsalAmerican.com.