Grabber nails down acquisition agreement with HS Fasteners
Acquisition adds professional-quality nails and tools to Grabber line.
---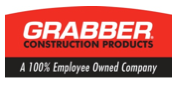 Grabber Construction Products announces its acquisition of the Fasteners division of Hickory Springs Manufacturing Company (HS Fasteners). Products from HS Fasteners will now be sold through Grabber's international distribution system expanding its services and products to customers in the Carolinas and surrounding areas.
HS Fasteners has provided professional-grade fasteners and tools since 1982. Its acquisition will add an even greater range of products to the well-respected Grabber brand, including HS Fasteners' premium Pro Proven brand of collated packaged and bulk nails. This extensive line includes several nail types including common, vinyl, box, finish, casing, sinker, roofing, drywall, flooring, and masonry, among many other nails. Grabber currently distributes an extensive line of construction screws; the addition of the HS Fastener nails ideally complements the company's product mix.
"We are very pleased to extend the Grabber brand with HS Fastener products. Both companies have a well-established reputation in the industry and we feel our offerings are a natural fit," commented Bill Reese, Senior Vice President for Grabber. Dealers and contractors can expect the same premium product quality in the newly acquired lines as no manufacturing processes will change.
Grabber will begin servicing existing HS Fastener customers immediately. According to Reese, the acquisition "won't affect the service they've come to appreciate from HS Fasteners. In fact, we believe lumber yards and drywall yards will benefit from Grabber's widespread and efficient distribution system."
HS Fasteners Division General Manager, Mike Brown, agrees. "Grabber's distribution network and exceptional sales and support team are perfectly suited for this relationship. We look forward to a future that is win-win for our companies and customers alike."
For more information about Grabber Construction Products or HS Fasteners products, contact Grabber Construction Products at 800-477-TURN or visit www.grabberman.com.