CONEXPO draws the crowds
CONEXPO 2011 draws 2,000 plus exhibitors, 100,000 plus attendees.
---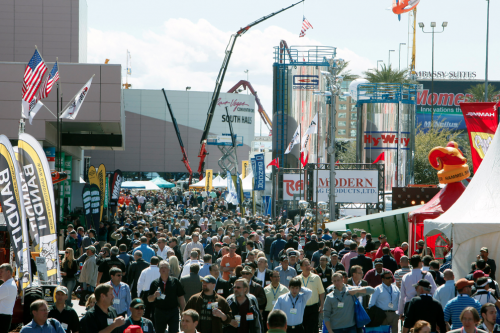 The first thing I thought upon stepping off the monorail onto the landing above the Las Vegas Convention Center this Tuesday morning and seeing the thronged crowds below was, "This is easily 100,000 people."
So this is what a trade show looks like when people actually show up. An early estimate pegs exhibitors between 2,000 and 2,400. Regardless of the final number, the show's 2.3 million square feet of available exhibit space was sold out.
The globe-trotting triennial mother of all construction shows hits the United States every three years. Show promoters have claimed the 2011 edition is the second largest in history.
The people certainly came, from 135-plus countries. There are heavy contingents of European, Central and South American contractors including a significant number of attendees from Russia, a fact remarked upon by several exhibitors.
Several exhibitors commented that, compared to the recent World of Concrete show, CONEXPO attendees appear to be "more serious buyers."
The 2011 CONEXPO/CON-AGG show run through this Saturday March 26. Watch for an extended recap of the show here soon.