BeA Fasteners USA Opens New York Office
German pneumatic tool and fastener manufacturer BeA-Group set to expand US operations by opening New York office.
---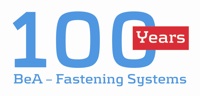 The Ahrensburg, Germany based BeA-Group is expanding its US operations by adding a new office location to its US foot-print. In addition to the company's Greensboro, NC distribution center, BeA will begin to operate out of New York City.
BeA USA's General Manager Sebastian Rissmann is quoted as saying "this move allows us to be closer to our distribution partners throughout the United States and enables us to efficiently communicate with our overseas manufacturing facilities. Our Greensboro, NC facility will remain our main hub of business, while the New York office will focus on corporate communication and expansion into new market segments".
The new office will be centrally located at 1501 Broadway Suite 12022 in New York, NY 10036. This office can be reached at (336)-382-0132 – all staff that is currently operating out of the NC facility will remain at the distribution center's location.
The NY location will coordinate product launches, such as the new highly acclaimed heavy wire tools 180/65-835C for 15 gauge and 14/50-780C for 16/17 gauge staple applications, as well as BeA USA's expansion into the industrial coil nailer market.
About the BeA-Group:
The company Joh. Friedrich Behrens AG (BeA-Group) was founded in Hamburg, Germany in 1910. Throughout the 100 years of its existence, the company has developed into a global corporation with total sales of about EUR 100 Mio (2008). The BeA brand is recognized for exceptional fastening systems. BeA pneumatic tools and fasteners are well-known for exceeding highest quality and reliability standards. To consistently meet these high standards BeA is continuously optimizing and expanding its product offering. Utilizing innovative technologies allows BeA to set benchmarks in the fastening industry.
Subsidiaries and affiliates sell and distribute BeA products in Europe and the USA. The global success of the BeA-Group can moreover be attributed to agencies that have been established in over 55 countries.
In the United States the BeA Group is recognized as a trusted partners to members of the STAFDA distribution network, with a focus on demanding industrial applications.
One of the BEA-Group's significant strengths is the distinct service-philosophy. In Germany alone, the sales and service team consists of 75 highly skilled individuals – ready to meet even the most demanding applications. Globally the BeA team is 400 members strong.