CSDA reports 30% increase in Convention Attendance
Concrete Sawing and Drilling Association's 2011 Convention also draws 24% more exhibiting companies.
---
Attendance rose 30% from last year's convention as contractors and manufacturers from the concrete sawing and drilling industry gathered in Bonita Springs, Florida from March 8 to 12 for the 39th Annual Concrete Sawing and Drilling Association (CSDA) Convention and Tech Fair. Included in the large number of attendees were new members, first-time attendees and many Past Presidents of the association. This diverse group made for much sharing of information, exchanging of ideas and networking.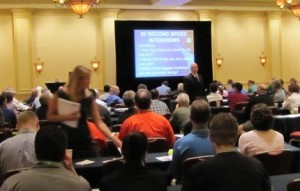 A keynote presentation was given by Clint Longenecker, Ph.D., entitled The Two-Minute Drill, a leadership practice based on American football. Longenecker's presentation was well received and some CSDA members are already taking steps to implement The Two-Minute Drill into their businesses.
"I was so inspired by the seminar that I could not wait to get back to the office and utilize some of the tools that were provided. I learned that it is important to have solid leadership, a solid plan and consistent follow-through in order for any change to work," says Paul DeAndrea of DeAndrea Coring & Sawing, Inc. in Henderson, Colorado.
Concrete cutters, and manufacturers who supply contractors with diamond tools, came looking for ways to improve and grow their businesses as signs of an economic recovery begin to appear. The number of exhibitors at the CSDA Tech Fair also increased from 2010, with 24% more companies on hand to meet one-on-one with contractors in a more intimate and informal manner than large trade shows.
New products and services from exhibitors sparked much interest from attendees, and led to sales.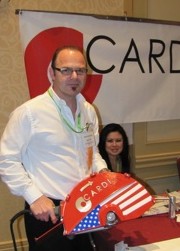 First-time Tech Fair exhibitor Markus Bartl of Expert Equipment Company in Houston, Texas, was pleased with the event. "It turned out to be a very successful exhibition, as I was able to connect with many leading professionals in the industry from all over the country. What surprised me was the friendly and cordial relationship between exhibitors—even among direct competitors. More importantly, however, I took orders."
The CSDA Lifetime Achievement Award was presented to Past President Ron Van Zee of Diamond Concrete Sawing, Grand Rapids, Michigan, for his outstanding contribution to the association and the industry as a whole. Incoming CSDA President, Jim Dvoratchek of Hard Rock Concrete Cutters, Inc., Wheeling, Illinois was welcomed as the new president at the event, and an award was given to outgoing president, Doug Walker of Atlantic Concrete Cutting, Inc., Mount Holly, New Jersey, for his service to the association. Outgoing members of the CSDA Board of Directors were also recognized.
The members and staff of CSDA will now turn their attention to planning for the 2012 Convention in Maui, Hawaii, which will mark the association's 40th anniversary and is expected to draw an even bigger crowd than the 2011 event. Next year's convention is scheduled for March 7-9, 2012 at the Sheraton Maui. For more information, visit www.csda.org, call the CSDA office at 727-577-5004 or email info@csda.org.