Saudi Arabia plans the world's first mile-high skyscraper
Projected cost is $30 billion.
---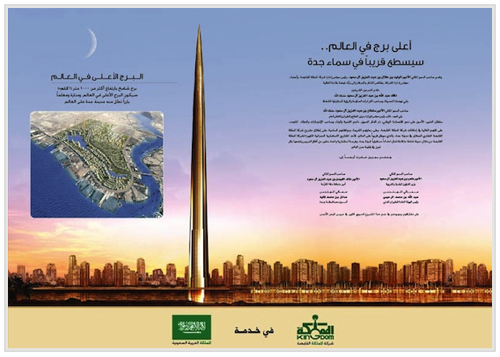 How high does a tower need to reach before it's considered too high? If you think relaxing up on top of the Burj Khalifa's At.mosphere won't give you vertigo, try Saudi Arabia's Kingdom Tower — a structure that will extend one mile upwards — almost twice the height of Dubai's tallest.
Those Middle Eastern princes just can't get enough of those insanely tall skyscrapers. Prince Al Waleed Bin Talal, head of Kingdom Holding Company recently gave his approval for construction of what will be billed as the world's tallest man-made structure — the Kingdom Tower.
Click here to read the entire story.
Source: dvice.com