Ironclad Performance Wear sales up 36.8%
Q1 2011 sales grow 36.8% against Q1 2010.
---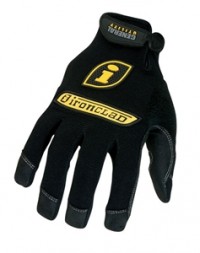 Ironclad Performance Wear Corporation reported net sales for the first quarter of 2011 of $3.40 million, an increase of 36.8% percent from the first quarter 2010.
Gross profit increased 27.6% to $1.4 million, or 40.5% of sales, compared to $1.1 million, or 43.4% of sales in the first quarter of 2010. However, the company reported a net loss of $156,479, which compared to a loss of $351,068 during the same period in 2010.
"Our success in the first quarter was driven by increased sales and distribution across both our industrial safety and retail channels," said Scott Jarus, chairman and CEO of Ironclad.
"In addition, our expansion into the Automotive and Outdoor Sporting Goods markets has been very successful, both for our Ironclad-branded gloves as well as our co-branded gloves under the Snap-on and Realtree labels. From a cash and inventory perspective, Ironclad continues to leverage its healthy balance sheet as we build product for deliveries in the third and fourth quarters of this year."