Subaru Announces 5-Year Warranty
Industry-first warranty period covers generators and de-watering pumps.
---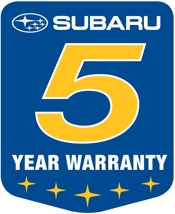 Subaru has officially introduced its new 5-year Warranty Program, making it the first and only manufacturer to offer a warranty of this kind on its power products. After leading the industry as the first to offer a 3-year warranty, Subaru is now backing its lines of portable generators and de-watering pumps with the industry's first 5-year warranty. The official announcement was made during a press conference on Jan. 25 at the World of Concrete trade show in Las Vegas.
"From the technology and features that go into our products to the continuous advancements in engineering and design, Subaru has always been a leader in the industry," Pam Meyer, equipment sales manager, said. "Our commitment to excellence goes beyond offering the best products. We've always prided our company on its dedication to service and support as well. Now, we've set the bar even higher on both fronts with the new 5-year warranty."
A longer coverage period isn't all Subaru customers can count on with the new warranty program. The company's warranty claims program is designed to be hassle-free, with an easily accessible online form that simplifies transactions and minimizes complicated paperwork. Furthermore, Subaru has made a commitment to honor all borderline claims, with the tie always going to the customer.
The new 5-year warranty covers authorized dealers', distributors' and service centers' full shop labor rates. Power products in the Subaru line covered by the 5-year warranty include the full line of RGX Industrial Series generators and Inverter Series generators, and all gas-powered pumps including Centrifugal, Semi-Trash, Trash and Diaphragm Series.
Additionally, select Subaru engines are included in the new 5-year warranty. Those covered are the full line of EX Series, overhead cam engines, as well as three EH Series, V-Twin cylinder engines.
For more information, contact Robin America, Inc., 905 Telser Road, Lake Zurich, IL 60047, call 847-540-7300, e-mail sales@robinamerica.com, or visit the Web site at www.subarupower.com.