Spider Hires James Finn as Area Director - West
Will lead Spider access solutions sales in major western U.S. metro markets.
---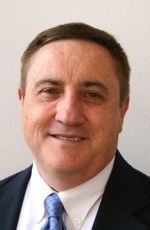 Spider, a division of SafeWorks, LLC, welcomes James Finn as Area Director of its western region. In this role, Finn will lead branch sales and operations execution for the company's Seattle, Portland, San Francisco, San Diego, Las Vegas, Dallas, Denver and Vancouver, BC operation centers.
Most recently, Mr. Finn served as Vice President, Global Parts and Service with Stolle Machinery. He also had a role as Vice President, Aftermarket Strategy and Business Development for the company. In addition, he held general management roles with Thyssen Krupp Elevator and Otis Elevator. At Balfour Beatty USA, Finn served in a number of roles including Division President and Director, Corporate Planning and Development.
Mr. Finn holds an MBA from The Wharton School of the University of Pennsylvania and a Bachelors of Engineering from University College, Dublin, Ireland. Additionally, Finn is a licensed Professional Engineer and a Chartered Member of Engineers Ireland.
Learn more at www.spiderstaging.com