Radians Welcomes Gil Truesdale as VP of Industrial Sales
Joins Radians from Vanguard Safety.
---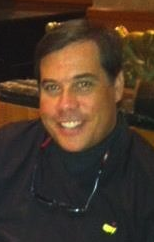 Radians, a Memphis-based manufacturer of personal protective gear, recently added a new member to its executive team, Gil Truesdale, who will serve as Vice President of Industrial Sales. With 26 years of industrial safety experience, Truesdale is well-known in the safety industry for his leadership skills, his genuine concern for protecting workers, and his proven ability to generate double-digit sales growth.
"Truesdale has numerous connections with Fortune 100 companies in North America and South America," says Bill England, President of Radians. "His connections, international experience, and ability to direct all areas of sales helps to open the doors to C-Suite executives, allowing Radians to expand market presence."
Prior to joining Radians, Truesdale had an illustrious and long career at Vanguard Safety Co. LLC., in Charleston, South Carolina, where he worked his way up from sales manager to VP Global Sales. During his tenure, he helped develop and manage a multimillion dollar company.
One of his career highlights was starting Vanguard's National Accounts division from scratch when he was only 28-years-old.
Truesdale also worked at ORR Safety Corporation where he interacted with global procurement, finance and director level executives to secure global contracts in production ISO facilities.
Learn more at www.radians.com