Newborn Brothers Promotes Albert Lee to President
Lee moves up from Vice President/General Manager.
---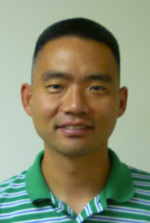 Newborn Brothers Co., Inc. of Jessup, Maryland, a national distributor of DIY and professional caulk guns and dual component applicators, announces that Albert Lee has been promoted to president, effective July 1, 2012. Peter J. Chang, the founder and current president, will remain as Chairman and pursue his other interests.
During his tenure as Vice President/General Manager, Lee was responsible for developing and growing multiple lines of industrial and professional applicators while also expanding Newborn's traditional core business in the paint and hardware industry. Newborn's product line encompasses DIY models to applicators used in many wide ranging industries.
Lee brings more than 10 years of experience in the caulk gun industry. He holds a J.D. from the University of Pennsylvania and a B.A. from Cornell University.
For more information, please visit www.newborncaulkguns.com