Ergodyne Hosts 15th Annual Safety Industry Charity Golf Tournament
Event raises $244,000 for cystic fibrosis research.
---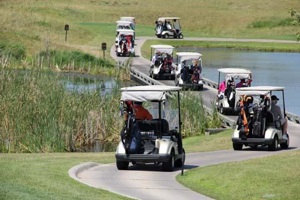 Ergodyne hosted its fifteenth annual 65 Roses Golf Classic: A Tenacious Tournament on Monday, July 16, 2012 in Prior Lake, Minnesota at the Legends Golf Club.
This premier safety industry fundraiser provides an opportunity for leading manufacturers, distributors, reps and end users from all over the country to come together and raise money for the Cystic Fibrosis Foundation (CFF).
Primary sponsors of the 2012 tournament included 3M, Superior 3rd Party Logistics, the Votel Family Foundation, ISK Industries, JDF Associates, Sqwincher and Wells Fargo.
Each year the tournament grows more effective in its efforts to raise funds for CFF and connect the safety industry over this worthy cause. This year proved no different. The sold out event included lunch, dinner and 18-holes of golf, as well as amazing prizes, games, raffle items and a live auction. Thanks to the generosity of friends in the safety industry and beyond, top auction items included: an Aspen Dream Vacation, a St. Augustine Golfer's Fantasy Vacation, sports tickets, wine packages -- and more!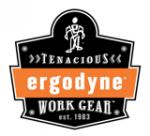 "It feels good to make a difference, and with the help of the safety community, we certainly have done that this year raising over $244,000 dollars for cystic fibrosis (CF) research," said Tom Votel, president and CEO of Ergodyne. "On our fifteenth anniversary of the event, we're proud to say we have raised a grand total of more than $2.4 million dollars for this important cause."
Learn more about the charity golf tournament at www.ergodyne.com